Jai Waetford
Making his debut on the X Factor Australia at 13 years old, Jai Waetford charmed audiences with his skillful songwriting abilities and magnetic stage presence. While Waetford has gained a strong following in his home country and across the internet, he still remains largely unknown in the United States. While he used to call Los Angeles home, he wrote music to be released only in Australia, though his recent trip to Southern California and the release of his new EP Figure It Out, aims to change all of that. A long time fan of Jai, I jumped at the chance to ask him a few questions when the opportunity came along. If you are new to hearing Jai's music, you can check out the song "Honestly" below the interview questions.
1.      Since your audition on X Factor Australia in 2013, how has life changed for you?
Life's been crazy, I've been nonstop since the show finished, growing and learning and I feel like it's only in the past 12 months I've really figured out where I want to be and have a solid path and goal to work towards.
2.      When you first auditioned, you had a sound that was more singer-songwriter, who moved to pop, and finally your current hip hop style sound. Do you see this change as a natural progression or is this new sound something you intentionally set out to do?
I think it just sort of happened as my taste in music grew, music is so fast in the way it develops and I feel like I was just keeping up with the times but it wasn't something I had to force – if you know what I mean.
3.      Tell us about what the writing and creative process behind your new EP Figure It Out? What inspired the songs on this new EP?
I treated it as a timeline of songs and events that happened over the space of 12 months or so and put them into songs in hopes of telling a story of what my life had been like during that time.
4.      Throughout your career, you've only released EP's. Do you have your sights on releasing a full length album?
I feel like EPs allow you to say what you want in a shorter amount of time which I like. I do think an album is definitely an option though and that time will come soon!
5.      You recently went to America for a week long stint after being away for many years. What was the response like when you were here?
It was so good to be back and crazy to be promoting my music for the first time over there! I was previously living in LA and I was only ever creating music there to release back home in Australia, so to be able to release music in the States and promote it was insane to me.
6.      What's coming up for you as far as tours or future music?
I am already working on the next EP as we speak, and with an EP comes a tour so hopefully we can get back on the road. It would be super cool to support an artist on an American tour also, I'd love to tour that part of the world.
Check out Waetford's short film for the Figure It Out EP below.
Jong SL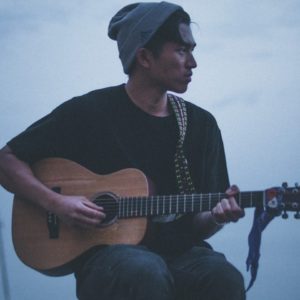 Jong SL is an indie singer-songwriter from Toronto, Canada by way of Korea. We stumbled upon Jong's music after he e-mailed Listen Here Reviews looking to review his single "Driving Away." We were definitely taken by his talent and great ability with writing songs. He dropped his EP Ice Cream in 2018 and his currently working on new music. Intrigued by his music, we decided to ask Jong a few questions about his history and of course new music. Check out his answers below and stream his latest song "Driving Away" down below as well.
You began your musical journey playing the violin and eventually majoring in classical music. When did you decide that classical music wasn't for you? How has this start impacted your music today?
I realized that classical music wasn't for me in my third year in college. I know it was super late to change since I was close to being done so I stuck with it. It was a hard year, to say the least. Also, I was studying as an international student so I couldn't drop out, otherwise I would have to go back to Korea!
In your website biography you say that you neglected singing for most of your life. When did you discover that you could sing?
Yes, I really disliked singing. I wouldn't even hum or sing in the shower. The band I was in split up in my third year in college and I still had a bunch of song ideas. I didn't want to go through the hassle of finding a singer so I decided to take singing upon myself. Since then, I've been singing a TON!
How has Korea impacted your music?
Honestly not very much! Korean music is more towards Kpop and Hip-Hop recently. My music is more towards indie rock/pop. However the indie community seems to be growing there though. I do want to say that lot of the new music from Korea has influences from Jazz that I really like.
While Canada is now your home, can you describe the music scene? What advice would you give upcoming Canadian musicians to help them navigate the music scene?
I've been in Toronto for 1 year and 1 month. As soon as I found a place to live (it was so hard finding a place!) I wasted no time finding open mics and networking immediately. Since then, I've played countless shows and met some incredible people here! I would say to upcoming musicians here to go network by open mics. Don't play and just leave. Talk to people!
Do you ever envision performing outside of Canada?
I'm originally from the US and I want to go back and tour there sometime. Also Europe too! I just need more material first!
Can you tell us a bit about the competition The Shot and how you became a finalist?
The Shot is a competition in Kitchener, Ontario. It's a singing competition that hundreds auditioned for. People from the west coast, and around the world auditioned. I'm honestly surprised I got that far. The singers were incredible. To be honest I was nervous because I don't really consider myself a singer first and foremost. I'm really proud that my original songs got me there.
While you just released new music earlier this year, what are the plans for future music?
I have so many melancholic songs lined up to release. Maybe 5-7 songs worth of it? Then I also have a couple upbeat happy songs. It really comes in waves of happiness and sadness.
The Bailsmen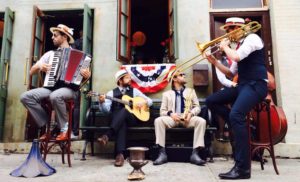 While it may seem at times that jazz is music for a time long passed, groups like The Bailsmen may make you think otherwise. Forming a few summers ago in New York City, the group's New Orleans style big band sound will make you turn heads immediately. "Who is that?" you ask. "I need to know more about this band!" you tell yourself, as you search for their fantastic album Le Mensch on Spotify.
The group's bassist Abraham Pollack caught up with Listen Here Reviews through e-mail to tell us about the band's beginnings, their current national tour, and how the sights, sounds, and colors of Louisiana's most loved city inspired Le Mensch, the band's second album released in 2016.
Telling us the story of how the group formed, Pollack tells us, "We all met a few summers ago here in New York. We had all been interested in jazz separately, but somehow at the same time decided to start taking it more seriously. We started showing up to jam sessions and each other's gigs all the time, sort of creating this little scene of gypsy jazz musicians who get along and want to play music all the time. Our guitarist Charlie Castelluzzo just recently unearthed a video of us playing at our friend Matt Cross' jam session with my sister singing a Yiddish song. We were much younger, and she was much less of a mom then."
The group's growth is apparent on Le Mensch, and it sounds like something that could have come out of the big band era, as there is not a touch modernity throughout the record. Completely relying on the sounds of a long-ago era, The Bailsmen are out to introduce jazz and swing to a new generation of listeners who are far to young to remember the music of their grandparent's day.
When listening to Le Mensh, we are listening to music that is the soundtrack to a simpler and more stress-free world, and as the sounds of the band's horns, trumpet, and light swinging on the ride cymbal play, we say to Abraham, "The sound of the band is intriguing and infectious. How did you guys choose jazz and swing as the genres to play?" Saying that the band's style is like that of gypsy jazz, Pollack says, "Gypsy Jazz is pretty fast, and it shreds. So along with our background in regular swing and jazz, we have other tastes that make it easy to get into it. Metal, prog rock, punk rock, late John Coltrane. It all makes the music of Django Reinhardt easy to understand. I grew up listening to a lot of bluegrass and folk music and I think Django is like the French Bill Monroe. So, there's that too."
As the group's sound is a captivating one, we dove into Pollack's history with music, given that the style he and the band were making had an anarchic feel, and is something you wouldn't hear on the mainstream radio dial. Was jazz something he and the rest of the group grew up on or was it something The Bailsmen sound morphed into overtime, as they figured how they fit together as a group? Pollack says that, "My favorite New York band is probably Baby Soda, a traditional jazz band. Some of us started learning jazz in schools, which focuses on 50's and 60's bop and post pop. I came up listening to folk, blues, and rock, so when I got to school I was looking for other musicians who were more at my level when it came to bebop and "real" jazz (in other words, not good at it!).  When I was at college I met some guys who were playing with older, traditional swing musicians. They had a band called the Loose Marbles (who are still around in New Orleans). A couple of those dudes broke off and formed Baby Soda, which approaches traditional jazz the same way that folk musicians play songs. It was so refreshing to hear people play jazz with an R&B, New Orleans, and folk base. I think that band is still my favorite group to listen to in New York," Pollack states.
As Le Mensch conjures up visions of New Orleans and walks throughout the cities famous French Quarter and Garden District, it turns out that four of the five members of The Bailsmen were living in the city during the writing of the record. Pollack elaborates further by saying, "There's a really fun swing dance community we play for down there. One night when we were playing for dancers we started into a long, jump blues. At the end we all just started doing this call and response, like "shake that butt," "ride that train," "chicken pie." Those lyrics are a little suggestive but could also be good for a kid's swing song too, just like a good John Lennon lyric. We pieced the rest of the album together as we were recording it to just make it all sound fuller and to give some variety to the whole thing."
While the band tends to stick around and play their adopted hometown of New York City, the group has also toured nationally, with a tour underway as this interview takes place. Going everywhere from Nashville, Tennessee to Ashville, North Carolina, Pollack excitedly tells Listen Here Reviews that he and the band are excited to go new tour stops which include Savannah, Georgia, and the Florida Panhandle, as well as seeing which songs make it in the set list. Pollack also tells us about "making it" and becoming famous in the most unlikely of places by stating, "there's this gourmet restaurant in the middle of Western Virginia mountains that has the most amazing food and people. For some reason the town there has been asking us to come back for about three years. Some bands say they're huge in Japan or Sweden or something, but The Bailsmen are huge in Eggleston, VA. I'm also super excited to go to Huntsville, Knoxville, Savannah, and The Florida Panhandle for the first time with this group. It'll be interesting to see what songs get scrapped and what songs make it into the rotation this year."
While jazz may need a little dusting off for the younger audiences, The Bailsmen are setting their sights on something different, by performing music that moves them and their audience, while bringing back a genre that we haven't heard in decades.
Listen to "Mettezi i dero" from Le Mensch below.
No No Yeah Okay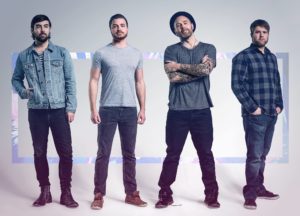 Upon first listening to No No Yeah Okay, a band from Milwaukee, Wisconsin, you aren't quite sure where they fit on the musical spectrum. Do they consider themselves a pop band with an electronic edge, or are they trying to form an entirely new genre by bringing in their individual influences and tastes? Whatever they are trying to go for, it's damn good. With every song on their latest album Cabal sounding different, No No Yeah Okay may not be the biggest band in the music scene, but it's likely they that will become a favorite.
I spoke to front man Colin Plant and producer Mark Gage by phone from Milwaukee to talk the influences not only behind their music, but the message behind Cabal, and their intriguing music video for "What Can I Say," the first single on the record, released early last year.
Your music has a varied sound, so how do combine all your influences to get your sound? What are your personal histories with music?
Colin Plant: "With the band being the members first musical venture together, there was an instinctual and natural approach to what we do. Like with Mark for example, he had never played music before, and it was very experimental for him, and it was about being the producer and laying the foundation for every song that we write. But I guess him passing the contribution torch to the next person, it just worked where everyone comes together to form this cohesive sound. We never had anyone to respond to it, but we just want to make a sound that's worth listening to."
Mark Gage: "Because I was so new to music, I knew it had to have different semantics that help drive a narrative and the sound, and the reason for that was because I had no musical experience. "On Dual, our debut LP, it was all about being in a relationship when you are in high school, and how you feel about it when it ends. I think that identity is an abstract concept that everybody feels. It was really about the different semantics of how I identify with myself, and how do I change my identity to fit in with a bunch of people and be really conscious of how you are leaving a footprint."
"Since I have no musical background at all, I experimented with sound design and I have an extensive film background as well, so I never wrote any songs or anything, and this was my first experiment with it. "Chris Quasius [the band's bassist] has been trained in guitar, but he's never been in a band, he just sort of fooled around and experimented by himself, and he started messing around with keyboards and pretending it was a guitar. With this project it really allows him to write songs, think about song structure, and fool around with melody. Our bassist Josh Paynter was playing post punk songs, and he has his own band called Bright Black that is still active right now."
How did you come with the name No No Yeah Okay?
Colin Plant: "It's actually a weird story in that we actually branded ourselves maybe three or four times before we came out as a group, and we kept finding that either the names we came up with or an idea that we had, was really similar to bands either in the local scene or somewhere else. We would actually sit on our releases hoping that a name would stick. We were sitting around one day talking about our writing process and talking about hard it was to come up with something as simple as a name, and how do you have these four guys with different musical backgrounds try and come together and create something. There's a lot of discovery that has to happen to get there, so No No Yeah Okay comes from a disagreement, where we think "oh we're getting a bit closer" and it was kind of an inside joke for us about the arduous process of having four very different people come together and do something. We liked it and ran with it."
Can you tell us a little bit about the "What Can I Say" music video, which is the first single off of Cabal?"
Colin Plant: "The concept of the video follows the concept of the whole EP; exploring the concept of identity, with Natalia Taylor as our leading lady. We wanted to show someone deliberately transitioning through different identities in a fun, abstract way. She was also in our video for "Great Scot." She's dope.  Following that concept, the video was shot in Milwaukee. The video was directed by Cody Laplant who has an excellent vision, using the camera as an instrument. He rocks!"
What is it like being in a band from Milwaukee that's trying to break into the music scene, while not being from somewhere like Los Angeles or New York?
 Mark Gage: "I think with the platforms you have on social media it's easier for us to get out there. I'm in my early 30's, so I've kinda of watched this progression of trying to share your music and the challenges of when I first started doing it. It's given artists a stepping stone to share their music, and social media has given Milwaukee artist access to record labels and other resources outside of the city that they didn't have before. Milwaukee has become a very boutique music scene, and more attention has been given to its artists. For example, recently Bon Iver who is also from Milwaukee, played a secret show at venue that we play at often. Little things like that give the city much more attention. We're from a blue-collar town, we love our beer and we love having fun, plus the cold weather is a bonus. We are definitely watching the scene go in the right direction."
With your diverse influences, is there a particular style of music that you've always wanted to write, or a song?
Colin Plant: "I think every song I hear is something that I'm jealous of that I didn't get to write, most of the time. We always try and share influences with each other. It's funny, we've actually been doing this for a while. We make playlists and send songs to each other, and it becomes a question of what would our influences sound like in a playlist versus coming out in a song. Like for example, if I hear a punk song, there is so many influences that I want to apply to my own music. I have always been excited about what makes people emotionally invested in music, and how the puzzle pieces of our group fit together, even though that's not necessarily making up the same picture."
Watch the "What Can I Say" music video below.
Residual Kid

While Austin is home to hundreds of bands, it also is the hometown of quite a few groups who are underage, a hard thing to be in Austin's mostly 21 and over music scene. Thankfully, the city understands that the kids need to perform too, with one of those bands being Residual Kid, a young up and coming rock band that is currently signed to Warner Brothers and SIRE Records.
While the group has toured all over the country, we were able to speak to guitarist Deven Ivy during the bands short tour in Canada as the group was doing promotion across the border. Throughout the discussion, Ivy talked new music, their thoughts and being mentioned in two huge publications, and performing alongside legendary acts such as Dinosaur Jr.
Giving a brief history of the band, Ivy says "I met our drummer Benjamin Redman, at a rock camp about seven or eight years ago, and they put us together because we had similar music tastes, and we started playing together afterwards and started the band, and then Benjamin's brother Max started playing bass eventually with us, and then David Ziolkowski who plays second guitar with us as a touring member, has been friends with us for a really long time."
Speaking about how the group found their sound Ivy says, "We've always played more heavy music, probably because we were raised on it, as our parents liked a lot of 90's bands. But it's really changed and evolved, and we started out playing more straight forward rock and roll, and now it's becoming more complex, but we preserve the heaviness, that's for sure. It's more emotional."
While Residual Kid is still a young band, they have received not only praise in Austin, but also nationwide with longtime music magazine Alternative Press naming the group as a top band to watch under 21, as well as an article from the Huffington Post saying that Residual Kid might be the band that could change the rock genre. Talking about their reactions to both articles, Ivy says, "It's really cool. It doesn't change much to us, but it's really cool that people are taking notice, you know?" It's not really a game changer, but it does make you feel really humbled, and it makes so worth it knowing that people are enjoying your music. We don't really think about the awards, it's all about the music."
Alongside getting their name out to the public, the group has also opened for some influential acts such as Dinosaur Jr. "It's really interesting," Ivy says. "Dinosaur Jr's been around for so long and they evolved so much and its cool that they are still a band. It makes you wonder what you could evolve into if you just keeping trying to play music and eventually become that band. They just work together so well and it was sick, because we all like Dinosaur Jr, so that was a really amazing experience for sure."
Releasing their EP Salsa last year, Ivy gave details about the writing process and the inspiration behind the writing, as it's a much more heavier effort then past material the group has released. "The biggest part of the EP was that we really wanted to put something new and do something totally different, since we put out our first EP, titled Box in 2011, with a female vocalist named Grace London. It was more straight forward, more singer-songwriter. After that we put out Faces in 2012, which was really fun rock and roll. With Salsa, we were just really trying to find our sound and do something that was a little bit more mature, I guess. As far as writing, we usually start with me coming in with a riff, and then we all help arrange it, and then I write the lyrics. I think Salsa symbolizes us breaking out of our shell, and being an introduction to becoming an adult band, even though we aren't really adults at all."
While on the discussion of new music, the band did release a couple of demos through Volcom, which the group recorded while they were on tour last year. "They are a little bit more raw since they are live recordings," Ivy said." We released those on Warner Brothers and we are so proud of those because they really captured the energy that we had on tour. We will be putting out on or two more EP's before we put out a full length."
While the group has shown plenty of growth between releases, the sky is the limit for the group, not only as they grow into full-fledged adult musicians, but also go through more life experiences, both personally and creatively. For a band that has not been around for that long, Residual Kid has become not only an act to know in the local Austin music scene but on a national scale as well.
If you are in Austin this weekend, on May 26th the band will be playing at Cheer Up Charlie's, where they will hit the stage at 9pm.
The Fontaines (SXSW interview:)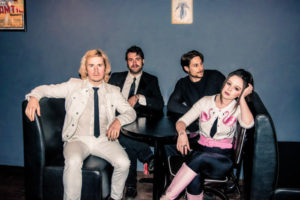 Traveling to Austin, Texas to perform at SXSW for the first time, Los Angeles band The Fontaines are a group that have plenty of potential. Releasing two new singles "Evaporate" and "Vacant" recently, fans get a taste of their unique sound, which they label "nu-wop." Speaking to siblings Hank and Charlotte Fontaine and members of their backing band Chrystian Kaplan (drums) and Daniel Zuker (bass) at Houndstooth Coffee in downtown Austin, the band told us what they think of one of the music industry's most well-known conferences and festivals, opinions on Austin, their inspirations, and more.
Hank began the interview by saying, "this is our first time in Austin playing SXSW, and it's been a good trip. We've had some good barbeque. We went to this place called Le Barbeque, which was pretty good. We've played with a lot of cool bands and we played with a lot of our friends yesterday." As for what they think of Austin, "it's beautiful," Hank says. "It's kind of like LA." Charlotte, Hanks sister interjects by saying, "we don't have anything like 6th street." "Austin is a lot more supportive of upcoming music," says Zuker. "For LA, it's become this whole pay to play scene."
When asked how the band got started performing together, Zuker says, "Hank and I had a mutual friend and we were trying to set up the group, and I asked my friend Albie if he knew any bass players." "Not even!" Hank says. "I asked my friend Albie if he could play bass for us, and he was like, I would, but I can't, so try this guy. I was referred to Hank by our friend Anthony who is in another band."
As for how they found their style, the group has been described as taking after Southern California surf band The Beach Boys, though Hank insists that the band is losing that part of their style by saying, "we always hear different things from different people. They will say 'oh, this is funk, or this is indie, which I like since you can't pin it down." Charlotte says, "for me it's always about what I've been listening to or what I heard growing up. I like a lot of female singers from the 50's, 60's, so Brenda Lee or Peggy Lee, and then going more modern I like Amy Winehouse. Just strong female voices." Hank names his influences by saying, "I listen to stuff that happened before I was too young to know about music, like Sonic Youth and Smashing Pumpkins, Nirvana. I started listening to those bands and seeing what they listened to, and that was like Sam Cooke, The Cars, stuff like that."
Since their songs can't be pigeonholed into any genre, Hank tells us they have been writing more pop inspired songs lately, saying, "there's a lot of freedom in the restrictions of writing pop songs, but I would love to do an acoustic album someday."
Releasing their new single "Evaporate," the response Charlotte says, "has been amazing actually. It's been our fastest growing song on Spotify, and there is a Huffington Post article about it. It's been really fun because it's kind of a new direction for us as a band. It's a bit poppier but it's been a lot of fun performing it live for the first time at SXSW." When discussing how Spotify and other streaming platforms have helped them as a small band, Charlotte says, "our most diehard fans have actually come from the internet. They've been following us on Instagram, Twitter, or on Spotify or YouTube, which I find interesting especially from LA, you can play a lot of shows and play to a lot of the same crowds, so it's nice to be able to reach people that you would never have the opportunity to unless you are touring the world."
As for if they have any plans to release more new music (they released their EP ii last year,) Charlotte says that they have a few more singles coming out (they dropped their latest single "Vacant" several weeks ago) and that they have a full album's length of songs that they want to put out this year.
The Academic (SXSW interview:)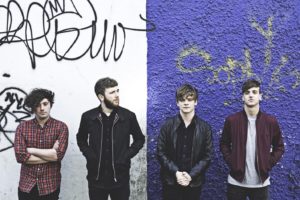 Formed in 2013 in Mullingar, Ireland, an hour outside of Dublin, a young band called The Academic turned heads at SXSW in Austin, Texas just a few weeks ago. With songs such as "Mixtape 2003" and "Different" off their most recent EP Loose Friends which dropped in 2015, Listen Here Reviews caught up with the entire band to talk about their beginnings, playing SXSW (it was their first!) and what's coming up after SXSW.
Meeting at the Austin Convention Center after doing a radio interview with Kansas City Radio, the band states that it was a good warm up to the day, as they had just flown in to town the night before. On their first official morning at SXSW, lead guitarist Craig Fitzgerald states that the band went to BD Riley's for breakfast and spent some time on 6th Street, saying, "we found out that we are actually playing at BD Riley's tomorrow. It's our first time in Austin, so we're just getting the vibe down."
Getting their name from the novel The Catcher In The Rye by J.D. Salinger, Fitzgerald gives details about their beginnings, by saying, "we were always playing in school together from a younger age, and then when we hit around 18, we said that we would get more focused on the band and original songs, so we started troubleshooting a lot of names over the years, and The Catcher In The Rye had the words 'the academic' in the first few pages, and it made it to the shortlist. It stuck and it made sense as we were all in school together."
If fans search the band on Youtube, they will come across their cover of Taylor Swift's hit track "Style," though The Academic does go acoustic for their version. Performing it for the first time on Ireland's National Public Radio (RTE,) drummer Dean Gavin gives details about that performance, saying "We had just dropped our very first single and it started to do well, and they said, 'we want to come in and do this song, we want you to do a cover that's in the Top 40 at the moment.' "We thought that song was good and her record 1989 was coming out, and it came together last minute."
Discussing their home town of Mullingar (where One Direction's Niall Horan is originally from,) Stephen Murtagh, the bands bassist, says that "there's not a huge scene like there would be in Dublin." Fitzgerald interjects by saying "you kind of have to go to Dublin, and that's where we got a lot of our breaks, but also Cork City is another great place to go and gig, but it's not a massive country so it's easy to get around. There's only so many shows you can play in Mullingar because its tiny." Gavin continues, "It's only got 20,000 people, but it's definitely more musical.  The outlying towns, they aren't as musical, but for some reason Mullingar just loves music."
While they each had varied musical beginnings, the group now have shared musical tastes, leading to the question of how they got to open for the Pixies at Live at The Marquee music festival in Cork, Ireland in 2014. Guitarist Matt Murtagh (Stephen's brother) told the story by saying, "I remember when I was 14, my cousin gave me a CD of their greatest hits and I became a big fan. That's the biggest support slot we've ever done, and when we found out we were supporting the Pixies, it was totally crazy. I don't know if we were expecting to meet them or anything, but we did get to hang out with them and it was a mind-blowing experience for us, since it was the first time we had ever met and played with a big act. It was 8,000 people as well which was by the biggest show we had ever done."
As for what's coming up after SXSW, the band got to enjoy a few days off at home before heading off to start a UK tour beginning tomorrow at Kasbah in Coventry, UK where the band will play new songs. To wrap up the interview, they gave details on new music, with Fitzgerald saying "I don't know if we would get in trouble by giving a description, but it's pretty much the same sound. It's fun, young, and indie."
The 4onthefloor (SXSW interview:)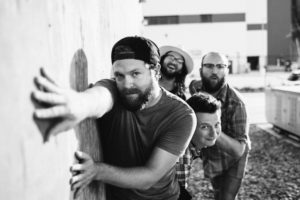 Forming in 2009 in Minneapolis, Minnesota, The 4onthefloor writes all their songs in 4/4 time, with every member of the group playing a bass drum during live performances. Releasing their last record All In in 2015, the group has become known throughout their home state and the rest of the country as a band with soul and authenticity. Hoping to secure a record deal with a label that understands and breathes their passion for music at SXSW (South By Southwest,) a music festival and conference in Austin, Texas, happening next week, Listen Here Reviews sat down with front man Gabriel Douglas to chat about music, the late Minnesota teen and osteosarcoma patient Zach Sobiech, their favorite part about performing at SXSW, and how they write songs.
Starting out his musical journey by "assaulting everything he could find with rhythm", Douglas described his  passion and influences as the following, "The old-fashioned, countryside deliverance of rock'n'roll through a multitude of sources via old records, AM & FM bands on the radio waves, and countless broadcast renditions of oldies brought music to the forefront of a young mind. I started assaulting everything I knew (mostly trees and fallen branches) with rhythm. Although I was ways away from learning any sort of traditional drums, I got a saxophone – an alto saxophone – which lead to the wanting of more notes at the same time. Which lead to an old Sears acoustic guitar that had been hiding unassumingly under our family's stairs. The action on it was atrocious, it only had a few sheets with cowboy chords with it, and the internet was still young enough that even finding tabs was looking for a needle in a haystack. It was perfect. It was a start."
With Minneapolis having a thriving music scene, influence can be found throughout the entire state, with the group feeling so inspired by their Mid-Western roots that they named their fourth record Spirit of Minneapolis (2013) as a tribute to their home state. Moving the conversation towards home town inspiration, Douglas talks about not only the states frigid winters, but also the warm spring saying, "Where you live, where you reside, and what you call home will always have an influence on what you do for a living if you let it." Elaborating further, he says that "until it has come around again, I don't remember the joy of the first snowfall until the skies unleash the army of those beautiful snowflakes. Changes that you can always believe are coming, but when they arrive, it is anew all over again. It brings a resilience, a stoicness, to my songwriting process that is ingrained in generations of hard-working North Country men and women. Minnesota brings community and the joy of brotherhood to a primary spot at the table of priorities and I hope that is encapsulated in our songs as well."
Perhaps another question on fans minds is the influence of late Stillwater, Minnesota teen Zach Sobiech on The 4onthefloor. In 2013, the group got a chance to perform with Sobiech in Minneapolis at The Varsity Theatre for a performance of his hit single "Clouds," a track describing his journey as a cancer patient. Raising funds for osteosarcoma research, which Sobiech eventually passed from in May of that year, Douglas says that it was a pivotal moment in not only their professional lives, but their personal lives as well. "Zach lives in every single step I take as a musician. On every stage that The 4onthefloor gets the honor and joy to grace, he still is part of our performance. Knowing Zach is a beautiful connection I do not take for granted. The youthful, jubilant energy that he created through everything else; his hunger for living is not lost on any of us. We are happy to a part of his legacy (albeit a small, tiny morsel of the rock'n'roll part.)"
Heading into more technical matters, Douglas hashed out details of their unique stage set up, as it has raised questions to how The 4onthefloor write songs, and while their strict policy of only writing songs in 4/4 time did not get discussed in depth, Douglas did explain the creative process of songwriting.
"We draw on our experiences traveling and sharing the merriment of rock'n'roll for songs. We get songs from the people we surround ourselves with and the people who come barreling through the doors of our lives. And the people who get thrown out the windows of our lives. We hope to one day find a song similar to "Came in Through the Bathroom Window" but currently none of our processes have conjured such a topic, such a Cocker-esque sequence, such a song."
With SXSW just around the corner, Douglas divulged about the bands favorite parts of the festival, considering that The 4onthefloor has performed at the event over the past several years. Saying that the band enjoys tacos, Douglas says "Favorite parts: rock'n'roll and tacos. Other parts that we adore: downtempo, classic country, the class reunion of all of our tour mates from tours gone by, rooftop hangs, seedy club hangs, quarter-riddled arcade hangs, how'd-we-get-into-this-sewer-and-how-do-we-get-out hangs, and tacos."
Among other plans at the festival is the hope that the group will score a major record deal when the festival is finished. Douglas says of the ambitious task, "We are hoping to get a major label contract from SXSW. We hope the label is ready for a road-worn, road-ready pack of musicians that are as hungry as the day they gasped their first breath. We hope the label is ready for a band that puts the show and the songs at the forefront, but a band that will not stare at its shoes. We welcome the community of patrons at any establishment that has taken the time from their lives to listen to our music, to learn our music, or to recite our music with us."
"We hope the label doesn't attempt to give some ridiculous advance, we don't need it. We need their PR machine, we need their prestige, we need to be on the road with other like-minded musicians, traversing this nation and this globe. We hope the label understands that we will not be ready to tour the moon in 2017, but any year coming up, we are ready to circle back around and talk about lunar tours. We are hoping for a label that believes in our music, in rock'n'roll, and in sharing joy, as much as The 4onthefloor does."
The ambition and heart that The 4onthefloor possesses will not be lost on anyone listening and with another year of SXSW about to be in the books, there is hope that The 4onthefloor have no trouble securing what they most desire.
Yarin Glam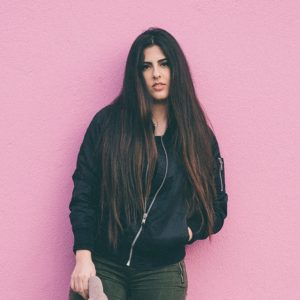 Growing up in the small town of Arad, Israel, roughly an hour and a half from Tel Aviv, up and coming pop vocalist Yarin Glam never imagined that she would have success on the other side of the world in Los Angeles, California, where she now lives. Releasing her latest single "Mr. Calvin Klein," which has received warm reviews in Israel, America and Italy, Listen Here Reviews chatted with Glam through e-mail to talk about her music, her new single, finding success in America, and what's coming up next.
When speaking about her influences, Glam says "To be honest, I have so many. But to name a few, I love Lana Del Ray, Lorde, Beyoncé, Alessia Cara, Drake, and Lady Gaga." While speaking with Glam, it's clear that she wants to make upbeat music, which is popular in Israel, as the country has a large electronic music scene, though she mentions that pop music is not well loved.
Spending most of her life in Israel, the Middle East's most stable country has had an obvious effect on Glam, with her stating "It's home. Israel shaped me as a person, and as an artist. It's who I am, and it motivated me to bring something new to the music world. I want to inspire people that come from diversity to dream big and never give up."
When talking about "Mr. Calvin Klein" and its universal appeal with women, as everyone wants to find their perfect man, Glam gave details about the inspiration behind the track, saying "I had the biggest crush on this boy from my high school who I couldn't stop thinking about. He looked as if he came straight out of a Calvin Klein commercial. It's been really great to see how people from all ages in Israel, America, and even in Italy have responded to my music. They've given me so much love and support! It shows how music can reach anyone. I guess it means lots of people around the world have their own 'Mr. Calvin Klein'".
While good working relationships are a crucial part of success in the music business, Glam also gave details about her relationship with her producer Swagga Bob, how she met him, and how he has helped her throughout her time in America. "I met Swagga Bob about a year ago at IHOP, and it's been all good vibes ever since. "Swagga is like family, we've grown extremely close. It's been awesome working with him. He teaches me a lot about music, and the industry in general. When in the studio, we can be serious and focused, or we crack a lot of jokes, or both. He's one of my closest friends, and even more than that, a great mentor to have in my corner!"
To wrap up the conversation, Glam will be hard at work releasing two EP's this year, with one of them already being released, titled Now or Never, with Glam saying "My first EP is very special to me. I feel it's my first chance to share my love for music with the world. It might sound a little 'all over the place' which is me experimenting with my sound. I feel I grew a lot as an artist while working on it." With that said, she kept her second body of work shrouded in mystery, telling Listen Here Reviews, "I guess you'll have to wait and see."
Wherever Glam ends up, we hope to see her on stage soon performing all over the world and giving everyone a taste of their very own "Calvin Klein."
The Funeral Portrait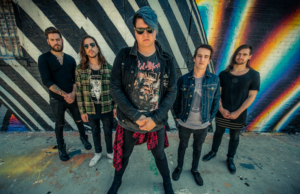 Releasing their record A Moment of Silence in December, Atlanta act The Funeral Portrait has been moving up the ladder as a group to watch, and with new music that will get people talking, Listen Here Reviews was eager to chat with the group about the new songs, touring, and what's coming next. Speaking with front man Lee Jennings through e-mail, he gave us the history of the group, how they wrote Silence, and the bands that they most like to tour with along with their favorite cities to perform in.
New to the music scene, it may be surprising that the group started off as a pop-rock band named Comoscope with Jennings saying, "After about two years of playing shows and releasing a record under that name we decided it was time for a change and started working on the songs for our first EP, [The Dearly Departed] as The Funeral Portrait. We then submitted our songs to Revival Recordings and they loved them and wanted to help us release the EP."
After listening to the group's music, it becomes apparent immediately that the group has varied musical influences.  Jennings, who comes from a musical theater background, naturally incorporates that feel into the band's music, despite their more edgy tone, while drummer Steve Danzey brings in more of an old heavy metal vibe to the bands songs, though Jennings states that each member also listens to more recent material, particularly "emo-rock from the 2002-2008″ period.
In 2015, fresh on to the music scene, Alternative Press named The Funeral Portrait one of the top bands of the year. While that's an accomplishment for any act, Jennings recalls the story of finding out the big news by saying "It was kind of scary actually… we were such a small band, so fresh and new and to already have to live up to that name is kind of weird! In 2016, we just spent the year recording the record and touring as much as we can, so hopefully we will have lived up to that grace!"
The Funeral Portrait recently made Alternative Press headlines again when the magazine's website premiered clips from the groups new album A Moment of Silence. With each track sounding varied and different with each clip, Jennings provided details of the recording process, saying that they tend to deviate away from the normal process of 'getting in a room and jamming.' "Steve, our drummer, sits down and writes most of the instrumentals then Juergie Landstrom, our other guitar player, comes up most of the lyrics and then we demo out everything at my recording studio. This being our first full length record we really wanted the songs to be super strong and have great parts, so we worked morning, day, and night, to make sure every song sounded the way we wanted before ever going into the bigger studio with our producer to record the record."
While touring is a normal part of life for The Funeral Portrait, to close out the interview, Jennings gave details about what is coming up next while also naming who the group enjoys touring with most, with Jennings saying, "Alesana are always fun dudes to tour with! Same with the guys in Islander. Both bands are just made up of genuinely nice guys! I know we always love playing Buffalo, NY as well as New York City and Anaheim, California. A place we haven't played but would like to is Seattle, Washington… we were supposed to play there on this last run with Famous Last Words but the show got canceled because of a snow storm."
A Moment of Silence is out now.
Marcus Alan Ward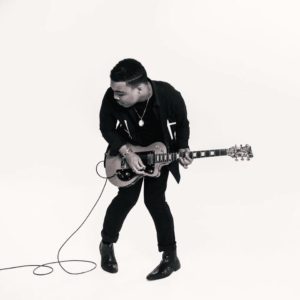 Releasing his debut album Last Night I Grew Tentacles in 2014 on his own label Long Division Records, Cleveland, Ohio soul singer Marcus Alan Ward has a great career shaping up ahead of him. After checking out his latest video for his latest single "Little Sunshine," we set up an interview with him to discuss his influences, who he would most like to sing a duet with, and more. Our conversation is below.
Kicking off our chat, we began by asking Marcus which bands he is influenced by, due to his soulful and anarchic voice. The answers he gave us were a bit surprising. "Growing up my favorites were The Mars Volta, The Killers, The Yeah Yeah Yeah's, Marvin Gaye, Bjork, TV On the Radio, and James Brown. That's just to name a few. I still listen to these artists today regularly."
While solo records pop up all the time, there is very rarely a solo record released where musicians do everything themselves, though in Ward's case his music is a true solo venture. Telling us that he began playing music in fifth grade by picking up the clarinet, he tells us that "I play electric guitar, bass guitar, piano, vocals, and do drum programming and production as well. On the records I write, produce, and perform everything myself."
With such a soulful feel, each song that Ward puts out sounds like he is creatively in control, and by doing every aspect of his albums alone, he continually pushes himself to make great music, and so far, he has risen to the challenge. Starting to take music seriously as a teenager, Ward told us about his days taking over guitar and backing vocals in plenty of bands, while exploring his next steps by experimenting with computerized sounds, and eventually discovering a happy medium by doing a hybrid of both musical outlets.
We think it worked out pretty well. With such a large responsibility to fill every time he releases an LP, we asked about who he dreams of recording with, with Ward telling Listen Here Reviews, that his dream would be to sing with Bjork, "as she's the queen."
Rooting his music in science fiction, we ended the interview by wanting to know more about the response to his latest album Tentacles and the writing behind it, with Ward telling us "I think it really opened people's minds up locally and regionally to what could be done. I mean it's an electronic, alt rock, soul concept album rooted in science fiction, space exploration, and quantum physics, created by a young black male. So I think it was a good look. I'm in a different place musically now, but I think it did well in showing people that I can't really be tied to any one genre."
While he may be in a different place musically, Tentacles illustrates that Ward does not want to be pigeonholed into one genre while also compelling his audience to listen further and dive deeper into his releases.
Continental Recording Studio

The recording studio has had a long history in the music business. It is a place where musicians go could and record their creative ideas and put out their songs on an album for their fans to hear. For decades, the studio was the only place where musicians could record, though over the past decade or so, the concept of the studio has become more personal. Now, musicians have the freedom to record out of their bedrooms with programs such as Garageband or Reason. For the music fans that want to take an old-fashioned approach to recording music, studios are still there to meet their needs.
One of those studios is Continental Recording Studio based in Long Island, New York situated very close to the Big Apple by way of the subway, who opened their doors in 2008. Speaking to brothers Mike and Matt Gevaza about their joint business of recording music for a living, they are determined to turn a dying part of the music industry into a thriving one, and we were interested to know more about not only their business, but also their musical history and what drives them to help musicians be creative.
Kicking off our discussion with Matt about how the brothers began playing music and recording, he began our discussion by telling us "Our path to getting into recording began in the early 2000's while playing in high school rock bands. Mike was always technically inclined and early on in our music career he took the initiative to record us. After getting a few sessions and mixes under his belt with some basic recording gear and cheap dynamic mics, word started to spread of his engineering skills. By 2008 we were in Greenpoint, Brooklyn and still recording our own music in our rehearsal space. Eventually other bands heard what we were doing and wanted to work with us and once again word spread. What started out as a bunch of 15-year-old kids experimenting with sound eventually blossomed into Continental Recording Studio."
Both siblings had a strong musical education that started when they were both very young, beginning with the guitar and bass, taught by local guitar God Larry Logeman. The brothers credit Logeman with teaching them everything they know about guitar, eventually giving the brothers enough knowledge to start performing in front of a crowd with Mike adding "among our earliest performances was in an 8th grade play performing as The Beatles, at a local bar in 2001, and at a local ska venue around the same time. We were fortunate enough to play at CBGB's many times between 2002-2006." In total, the siblings have been playing music for 20 years, while they have dabbled in piano, synths, and drums alongside their main instruments.
The experience of playing one of New York City's most historic venues, eventually led to a new path behind the recording desk and with the opening of Continental Recording Studio. Asking how the brothers picked the location of the studio, Mike tells Listen Here Reviews that it was about making the studio to musicians who utilized public transportation heavily. "We chose Long Island City for many reasons. LIC is accessible through the E, G, 7, and M trains at Court Square, the N, and Q trains at Queens Plaza, and in close proximity to the 59th street bridge and midtown tunnel. Its central location makes it ideal for musicians who access us via public transportation. Aside from being located so close to Manhattan and Brooklyn, Long Island City is also a thriving neighborhood and there is a lot of great art, culture, and food in the area."
Set in a vibrant area, we know that New York City musicians are looking to get their songs out to the world in the best way possible, which led us to asking Mike and Matt about their approach to recording, with the brothers telling us that they treat each client as if they were The Beatles recording at Abbey Road. With a meticulous attention to detail and getting each recording just right, the brothers work as if they were working on a piece of artwork by telling us "We're guided by the spirit of doing what each individual recording calls for, and we aim for a balance between experimentation and using tried and true methods. While we use digital as a recording medium, our recordings run through all analog signal paths. One of the main things we stress is getting the sound and performance right at the source. We try to avoid fixing things in the mix where possible, and we are deliberate in our microphone placement and gear choice. Throughout the tracking, mixing, and mastering process we listen with a very attentive and focused ear and don't leave sonic issues unaddressed."
To wrap up our discussion, we asked Mike and Matt about any upcoming projects they will be working on for the remainder of 2016. Wanting to consistently challenge the artists that they work with, Mike and Matt are currently working on a series called Uncomfortable Covers, where they invite an artist to come in to to record a song outside of their genre, with Mike excitedly saying that "It is a fun way to challenge artists and create some really cool unexpected covers. Our affiliate label, Electric Giant Productions, also has a few releases on the way. We're putting out Tory Hanna and the Pondsiders debut album Learning to Share on August 26th, Brett Ferguson's album Let Go in the fall, and John Severin and the Quiet 1's self-titled release later this year. Be on the lookout for those in the near future!
With plenty of upcoming projects in the works, Continental Recording Studio is in for the long haul as the future of the music industry is changing rapidly. With creativity flowing in and out of studio, Mike and Matt Gevaza will make sure that the concept of the recording studio stays breathing for a long time to come.
A Boy Named John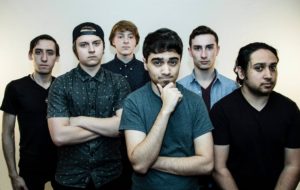 Starting in 2014, Parsippany, New Jersey rock band A Boy Named John formed over a mutual love of music and friendship. With the release of their new album So We Live | So We Die, Listen Here Reviews spoke to the band about their formation, their inspirational high school teacher John SanGiovanni, live performances, and what's coming next for the band. To start the discussion, we decided to start things off with a subject that is close to the band member's hearts – their high school music teacher. Josh Lustig, who plays guitar, spoke fondly of his former teacher, telling us "John SanGiovanni, or as we call him, Sange, was one of the main reasons that we got started as a band, namely because he encouraged us to get started by donating almost two grand worth of vocal equipment to us, for free.  He was great to have in class as well because he made his students look forward to playing music.  A few months ago, we performed at his retirement party to a room full of our old teachers and administrators.  It was a very humbling and gratifying experience.  It should also be noted, that John SanGiovanni was not only a great teacher, but he was the perfect representation of all of the great teachers that we had throughout our schooling, especially in music."
While SanGiovanni was certainly an inspiration, he also encouraged the band to keep going, and as they polished their work ethic, the DIY group also had to start doing everything themselves. Starting bands which is similar to starting a startup, takes a dedicated group of people to make bands successful, something that was rooted in A Boy Named John early on. Noticing their persistent efforts to the get the group up and running, we wanted to know if they had any advice for upcoming acts or individual musicians who are doing everything themselves. They had some important tips that aspiring musicians should take note of. Vocalist Christian Singh added the following, "The biggest advice I would say is to keep good communication between everyone in the band. Don't go MIA, be active within the group, help each other out. Have someone designated to answer emails, to book shows, to make phone calls etc. To this day we are continuously improving our methods of communication, aiming to operate as efficiently as possible in those regards."
Moving away from the business of music, we wanted to discuss the very thing that got the band here in the first place, their music. Releasing their album just a short while ago, we wanted to hear what inspired the band to write the songs on the LP and the storyline behind the record. They offered the following explanation, "the general meaning behind So We Live | So We Die as a whole is basically how we as a society, live life as a routine (living and dying) and how we need to break that routine, open our eyes on the bigger issues in this fucked up world and do something about it to break this cycle and stand up for ourselves and each other. The writing process was pretty awesome for the album. We all collaborated pretty evenly in terms of lyrics and music. These songs were written based on issues going on in this world that, for the lack of better words, really pissed us off and we wanted the world to know and open up their eyes. Hopefully the listeners will be inspired to make some positive change!"
In the early days of social media, music fans had sites such as Myspace that allowed members to discover bands and musician from every corner of the world, become their friend, and keep up with their latest happenings. After a few years of extreme popularity, Myspace was side swept by Facebook who is currently the face of social media, leaving Myspace to lag behind. After a much needed faceclift, the former social media giant revamped its website to dedicate itself entirely to music. Occasionally, you will hear a band that is streaming music on Myspace, and A Boy Named John is one of them. Caught off guard to see where the band is allowing a first listen for their fans, we decided to them to ask why they chose the platform.
"If you're looking in terms of the generic, cluttered, complain-about-everything social media Platforms, then yes Myspace does trail behind Facebook. That's because Myspace has shifted its gears away from the "life's a box full of chocolates" way of doing things and put all its efforts toward one beautiful thing: MUSIC! It's an entirely different animal these days. If someone is on Myspace, they are there for the music and nothing else. A genuinely sweet community of music passioneers (yes I made that word up and yes you can use it.) We support this 100% and we're very happy with the results received from working with them."
While the band is still largely unknown, we wanted the guys to give us a little taste of their live performance and what the set list looks like for shows. Drummer Dean Mulligan jumped in for this question telling us, "They can definitely expect to participate in a high energy show. We establish a bi-directional connection between us and the crowd that intensifies throughout the set. We really aim to make the entire room feel something. "We're in this together and we'll come out the other side together."
"As for the set list, we try our best to tailor it to the vibes we receive from the people in the room. It all depends on the type of show and the expected audience. It's also not unusual for us to throw in some covers for people being introduced to our music for the first time. Collectively, our favorite songs to play are "I See, Said The Blindman" and "The Irony of a Birdhouse" which we often close with due to their high and climactic energy. So for those who have yet to see us, you can expect a high intensity show with a feeling of connectivity and belonging."
Guitarist Jack Lips wrapped up our interview by telling us that the band will be releasing a music video for their latest single "Gentleman" and that they will be doing an East Coast tour in the future as well as possible tour out west.
Wherever the band will end up next is unknown, but their future is an exciting one and we can't wait to follow along on the amazing ride with A Boy Named John.
Lisa Loeb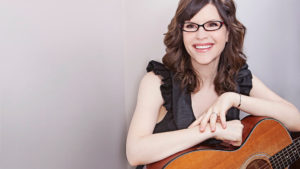 Lisa Loeb is one of pop music's most recognizable artists. Getting her big break in 1994 when her song "Stay (I Missed You)" made it onto the soundtrack for the romantic-comedy Reality Bites, it was the first time that Lisa had achieved such visibility with her music. Her good friend and actor Ethan Hawke had passed the track on to Ben Stiller who was directing the film, which then kicked off Lisa's career, leading to the release of several albums as well as venturing into children's music.
Today see's the release of Loeb's new 7" record, with the songs "3,2,1 Let Go" and "The Disappointing Pancake," with the latter being a fan favorite among adults and kids alike, released on her kid's album Camp Lisa. Gearing up for the release, Lisa spoke to Listen Here Reviews about the record, as well as what inspires her to write music, her current tour, and her interest in writing music for children.
We started off the interview with Lisa by asking about the beginnings of her career and making her way onto the soundtrack of Reality Bites. Asking about her friendship with Ethan Hawke, she tells us "I'd been friends with Ethan for a while before he passed the song along to Ben Stiller, who put the song in the movie and soundtrack.  Ethan and I were part of a very creative group of pro-active friends who made music, wrote plays, books, acted in films and theater- all kinds of things.  We really had a great support system, which felt like a continuation of the same support system I had at Brown University.  When the song got into the film, it was the biggest thing that had happened in my professional music career.  I'd had songs on smaller labels complications and some record company interest, but this was the most visible."
While Lisa has maintained her popularity among adult music fans, she made the shift to performing music for children in 2003, with the release of Catch the Moon, collaborating with her college friend and music partner Elizabeth Mitchell. Since then, Lisa has written songs that have appeared on the Noggin TV network, and contributed to the children's album A World of Happiness, with the single "In The Details." Interested to know why she made this shift in music, she told us that "I had an opportunity to make a record and I decided to make a kids record at that time.  I love writing music for kids because I visit other parts of my brain and creativity and storytelling that I don't in my grownup music."
Inspired by kids albums such as Free to Be You and Me and Really Rosie, which were both released in the 70's and 80's, Lisa tells us that she enjoys these records due to them being "entertaining for the grownups too with their wit, heart and cleverness," something that she hopes to get across in her music when adults are listening.
Wanting to know the details about her latest release, we asked her to tell us about the 7" inch, letting us know that "this is an awesome exclusive way to get a super cool title song I wrote for a film starring Nia Vardallos, (Helicopter Mom,) and one of my most popular kids' songs about a pancake who turns out to be not so disappointing after all.  This is something I would have loved to own when I was a kid.  You can listen to it over and over again and it'll sound great on vinyl! The artwork is super cool too."
Of course, promoting a release is a must for any artist and Lisa was excited to tell us a bit about her upcoming plans to perform for her fans in Canada, along with what they can expect to see from her if they have never watched her perform live. "I'll play my songs, you know, from the radio, album tracks selected from all of my albums, some new songs, some kids' songs too.  You can probably make a request during the show too. I always like to play some requests. I'll most likely tell some stories and maybe hear from the audience as well."
She also shared her love for her Canadian fans saying "I'm always on tour.  I'll be up in Canada in July for four shows.  It's been quite a long time since I've been to Canada, other than visiting my brother-in-law's family in Ottawa.  I love my Canadian fans- they really connect with humor and heart and so I connect with them."
To wrap up our discussion, we asked Lisa about her upcoming plans which included heading back Los Angeles to finish up the recording of her upcoming kid's album Feel What U Feel, which will be released in the fall, and of course, more touring.
To see all of Lisa's upcoming tour dates (including dates for the US), check out Lisa's website here. You can listen to her new EP and purchase it over at Bandcamp.
The Downtown Fiction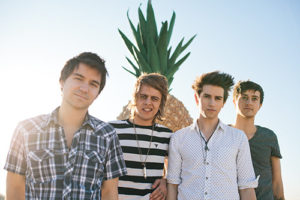 Releasing their new EP Alligator Tears in February, Virginia power-pop band The Downtown Fiction have accomplished quite a bit in their almost ten years as a band. Forming in high school in 2008, members Cameron Leahy, guitar and vocals, and former drummer Eric Jones, came together to form The Downtown Fiction, and soon after began posting demos to their MySpace page, a popular method of getting noticed by the music industry back in the early days of social media. Upon the release of their latest effort, we sat down with Cameron to discuss the record, the bands songwriting process, and their upcoming plans.
We opened our discussion by asking about the band's start and asked Cameron if he ever felt that the group could potentially make it as far as they have, with him telling us "we have been so fortunate to emerge at the time we did, with so many resources and means by which to reach people. I feel lucky to have the opportunity to get what I create out there. I just wanted to make music and I guess part of me kept saying, you're doing this one way or another." While it has become easier for a musician to "make it" in the digital age, The Downtown Fiction rose to becoming well-known in the pop punk and indie music scenes pretty quickly, as the band got a spot in Alternative Press, one of music's most well-known magazines, which labeled the group as a band you need to know in 2010, only two years after they formed.
Since then, the group's sound has changed and evolved, and we became interested to know just how much the band has changed since the beginning of their career, with Cameron telling us that they are at the point where the group can break their own rules, while also getting back to who The Downtown Fiction are at their core. "I think we're continually modifying the constraints we want to work within. Those walls are always being reigned in or pushed out in some way or another. I don't think we consciously make these rules, but over time I think you start to get a better gauge of what's integral to your musical DNA and that's something you're sort of just putting on like a character."
When asked about the writing process behind Alligator Tears, which Cameron self-produced, he tells Listen Here Reviews  about the creative freedom and path the band took with the release, saying "I had the opportunity to focus more seriously on demoing the songs at my home studio and take the time to experiment with facets of the arrangement that I would have left more undefined until later. But this time the songs took form pretty early on and once we re-tracked the bass and drums live, it really began sounding like the record. It was a great experience because self-producing really allowed for some creative freedom time-wise to push the limits of how much punch we could fit into one moment. There were some sleepless nights but I think that's what's at the heart of Alligator Tears, this feeling of pouring all of yourself into what you're doing."
After talking about the creative process, we wanted to know if there were any songs on the EP that hold a special place in Cameron's heart with him telling us that "it's probably "Hepburn Shades"—we just put out a video for the song. I think it became the closer because it has the ability to really take hold like a rock song would, but it's also very reflective. It makes you want to sit back and think a little bit and that's the sort of music I'd love to continue making."
As for touring plans, the band cannot wait to perform the songs on Alligator Tears, with the members hoping to play for as many people as possible.
Tawnya Reynolds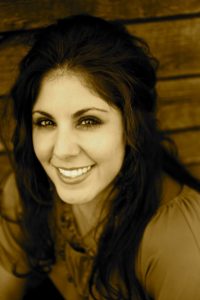 Country artist Tawnya Reynolds always knew she wanted to be a star. Born and raised in New Mexico, Reynolds did not grow up in a musical town, leaving her no choice but to risk it all and move to the bright lights of Nashville. Though before moving to Music City, she set her sights on the Live Music Capital of the World, also known as Austin, Texas, to try her hand at what she calls a "more raw" music scene. Believing that she never truly fit in to the scene that Austin had to offer, she decided to go where country music blossoms, Tennessee's capital and home of country music. While she says she has found the right city, that didn't mean that Tawnya wouldn't encounter some stumbles along the way, as she tried out for The Voice in 2012 and only made it to number thirty-two before being eliminated.
Now with a new album titled 8 Track, Tawyna is ready to embark on a new journey with new music that means the world to her, while hoping that the music will be loved by her fans as well. We sat down with Tawnya to discuss her new music and the path that got her to where she is today.
We started off our discussion talking about what has inspired Tawnya throughout her childhood. "As a little girl I was drawn to stylistic artists. Reba McEntire specifically, was the end all be all for me for years. That's carried over into my adult life into a significantly deep respect for not only her musical sensibilities but her business savvy as well. Every artist dreams of that kind of longevity." As for dreaming of moving to Tennessee, she tells us "moving to Nashville was always the goal. It was never a question…so I suppose mission accomplished."
While the journey was never as cut and dry as some music stories may lead you to believe, Tawnya first tried out Texas to get her feet wet in the music business, in a city that's not as harsh as Nashville, while telling us "as much as I love the city and everything it had to offer, Austin never seemed to truly fit me musically. I was so green, not even twenty-one at the time so I was really just trying to figure it all out. There's no handbook in the music business. Everything is truly trial and error. I had so much to learn and was too caught up in surviving on my own to focus on the music properly." Never finding a spot to fit into proved difficult, and while Nashville has provided Reynolds with experiencing her dream, she admits that "Nashville is somewhat vanilla. It doesn't stray from the path of popularity," making Tawnya's songs a bit of a risk, as her music tends to stray from the commercial sounds of country, a style that Music City thrives on.
But risk taking is something that Reynolds does well, and wanting to explore more of this side of Tawnya's story, we asked her about her time on The Voice back in 2012, where she would end of making it to number thirty-two in the competition before getting eliminated. When asked how to she got on the show while also describing the moment of her elimination, she offered the following explanation. "I was approached by Perry Howard of BMI to do an industry audition. It took some nudging from my husband but in retrospect, taking the opportunity was the right thing to do. Going home was a real moment. I never imagined I would be as emotionally invested as I was. You spend every moment with these people who become your friends and then out of nowhere you have to leave them. I was proud of portraying country music and myself the way I did so I wasn't regretful. It took up over a year of my life from start to finish and then ended rather abruptly. One moment I was performing in front of sixteen million people, then not even sixteen hours later I was on a flight home. It was bittersweet but it honestly felt like the right time."
Saddened but not defeated, Reynolds immediately began working on new music. While she is grateful that the fans have embraced her she admits that "this business can be fickle" and "that as far as the touring, the record and moving forward, that all has to come from me. I have to hit the pavement and make it work. The show gave me such an enormous platform and unimaginable exposure, but nothing was handed to me."
To wrap up our conversation, we wanted to know what was coming up next for Tawnya surrounding 8 Track and beyond. "I always want to improve. I want to continue to be a better singer, a better guitar player, a better writer. I'm getting ready to hit the road and meet some new faces. This summer I will have the new music with me physically and otherwise. I just finished a duet with Radney Foster that will be on an upcoming Roger Miller Tribute release. I'm not shooting for perfection in any endeavor but I'd like to surprise myself somewhere along the way."
While Tawnya certainly has had some difficult experiences along the way, she continues to impress us by the way she approaches music along with her relentless work ethic and with this in mind we know that 8 Track will find success in Nashville and elsewhere.
Safe, So Simple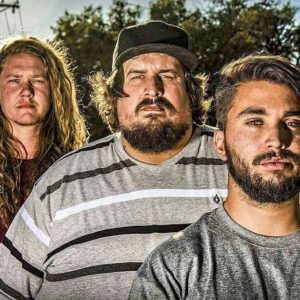 Labeling themselves as a high energy band, Benson, Arizona group Safe, So Simple are certainly making a name for themselves throughout the music scene in Arizona and beyond. Releasing their new EP <em>Too Close to Closure </em>in March, the group is on a roll. Every song is immediately alluring, while also having the perfect sound for the younger generation- songs that bring together the sounds of EDM while using pop punk and metal to tie everything together, elements that we've heard in the recent pop punk songs of the last few years. With all of these elements in mind, the EP puts Safe, So Simple on the right track for achieving long term success. Curious to know more about their beginnings, career, and their songs, we chatted with the group to see what they had to tell us about what's happened and what's ahead.
Dereck Ausseresses, the groups drummer begins the interview by telling us, "Derrick [Fenn, guitar and vocals] and I were in a project together and we met Josh [Striffolino, the bands front man] through mutual friends who I used to be in a band with. We all discussed a project idea and made a decision to give it a shot," adding that "collectively we share a lot of similar influences like Blink-182, Taking Back Sunday, Brand New, New Found Glory, Four Year Strong, and A Day to Remember." As for their own individual backgrounds, each member began playing their current instruments in middle school and high school, with many of them playing other instruments before settling on their current choices, giving each member a varied musical background.
When listening to the EP, the, EDM, pop punk, and metal influences are obvious, with all three genres coming together seamlessly, with the band possessing a real sense of what makes their fans excited as well as what they want to hear from the band. With this in mind, we wanted to find out more about their songwriting process, the influences behind the release, and the creative process behind the record. Derek tells us, "Our songwriting has definitely evolved as we've gotten closer as a band. It used to be one of us had a song and then we fleshed it out. It's a much more collaborative effort now. It definitely helps solidify our sound as a band as "the EP is primarily about finding a sense of closure. Whether it's in the fulfillment of your dreams, relationships, or finding your purpose. Then it actually took on a whole new meaning during the writing and recording process. It took us seventeen months and three engineers to complete this EP. It was a process that at times we thought would be just easier to hang it up, but we trudged forward and worked for that sense of closure."
Deciding to forge ahead, it's a good thing the band decided not to call it a day, as Safe, So Simple is now trying out for a spot on the main stage at this summer's Vans Warped Tour, one of America's most renowned tours which stops in Phoenix in August, along with getting the chance to work with director Jeremy Tremp on their video for "Teeth Like Sharks." Music fans may know Tremp's name from working with fellow Grand Canyon state musician Luke Holland on his popular drum covers on YouTube. Seeing Tremp's work beforehand got us curious about what the group's experience was like working with Jeremy, the filming experience, and the storyline of the video. As it turns out, the filming behind the "Teeth Like Sharks" video was a simple one.
Filmed in Tremp's home, the band is seen in a single shot going from room to room singing the track. Derek goes on to tell us that "Jeremy Tremp is the most professional individual we've worked with as a band. It being all one take, meant our blocking and timing had to be perfect. After a few solid hours of dry run's, we mustered up three solid takes and picked the best one. No tricks or editing. All one crazy fun-filled shot!"
To tell us more about the process behind the shoot, Josh jumped in and told us a little bit more about the video with him saying that, "Jeremy had come up with the idea and then he and Derek began the initial blocking and ideas. Jeremy always maintains a very fluid and creative work atmosphere, so changes were happening on the fly. Everyone gave input and helped make it what you see today."
As our conversation came to an end, we wanted to ask about the band's possibility of playing Warped Tour. After telling us that it is up to a panel of judges whether or not the group will play, they tell us that it would be their first time performing on the Warped Tour. With a good chance of gaining hundreds of new fans from participating, we can't think of a place better for the group to be than playing then on the main stage of one of today's biggest and most influential platforms. For fans who are wondering when new music will be released, we certainly wanted to know about their upcoming plans for new music, with the group telling us that songs will drop after summer ends.
Check out the video for "Teeth Like Sharks" below.
Audio Impulse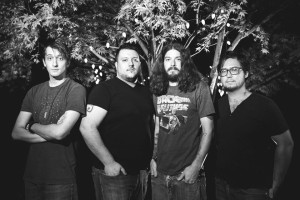 How did each of you get into music?
I know Freeman, our drummer, got into playing drums through Rock Band, but had been learning guitar and bass prior to that. The rest of us it just stemmed from a love of music, not just listening to it, but wanting to be a part of it, creating it. For the four us, not to be cliché, it isn't just a hobby it's a lifestyle. Music just resonating within us so deeply we had no choice, but to play and perform.
How did the band get started?
Audio Impulse was initially a started with Nate and Barry jamming together for fun. As they started to actually write out songs they decided they wanted to form a full band. It was then they reached out to Pat to fill out on bass and then we found Freeman in the deepest, darkest depths of the internet known as Craigslist. After Freeman joined Audio Impulse formed into the band it is today.
How did you come up with the name Audio Impulse?
After spending an embarrassing amount of time debating what the name should be we initially settled on "Arc Impulse" as a reference to our videogame nerdiness, but we came to find out the name was already being used by another band. After throwing around a few other ideas involving the words "audio" and "sonic" we settled into "Audio Impulse".
How did you decide that "Straight Shot" should be a single for your current EP?
Well there's the obvious it's the title track might as well make it the first single, but that aside it was the first song we wrote when we began working on the EP process. It's also the most emotionally charged and aggressive song on the EP, so we wanted to put that out there first to get it out of the way as we've taken a different approach with the material we're writing currently that isn't entirely indicative of that kind of emotion. Since we draw our inspiration for our songs from our own personal experiences it kind of begins a narrative, and "Straight Shot" is where the story begins. While it's still a song we all love, take great pride in, and believe deserves to be out there it isn't entirely where we're at anymore, so the rest of the releases from the EP and the next couple releases will begin to work us into the next chapter of our lives and music.
What are your plans for promoting the EP?
We just held our release party for "Straight Shot" and had a great turnout. We have a few shows coming up in support of the EP, and we have a few more videos in the works to help push the EP. Overall we have a lot planned for 2016. We're working on securing tour dates in the summer and fall as well, so make sure to swing by www.AudioImpulseMusic.com to stay up to date on that, as well as all things Audio Impulse.
How have fans responded to the songs that you have released so far?
"Straight Shot" has received really positive response since the release of the video getting 1000+ views on the Facebook feed, as well as another 16,000+ over on YouTube. We couldn't be happier with the way that's been received, but also just talking to fans at the release party who've caught the separate teaser "leaks" of each track all the tracks are getting their fair share of love. I think it just comes down to personal tastes in music. Each track is vastly different from the rest, but still have our unique sound to them.  It's interesting to hear the different reactions.
What is your songwriting process like?
Our songwriting process is generally pretty simple. We're big fans of the old adage "keep it simple, stupid". One of us will come into the rehearsal space with the idea for a riff, vocal melody, or drum beat, and we'll start to work from there. We'll start to hash out different parts, then take those parts, and work out a song structure and progression. Once we have that general framework in place we just polish our individual parts and work on making the song feel like it has a natural flow to it.
What was the process behind shooting the "Straight Shot" music video?
Again here we didn't over complicate things. The premise behind the song "Straight Shot" is pretty simple. It's a hard rocking "F*** you" break up song, so we decided to make a simple video for it. None of the bells, whistles, or the ricketa-racketa, just us rocking out.
What's next for the band?
We have a lot planned for 2016. Like I mentioned we have a few more videos to work out to support "Straight Shot", by the summer we have two more singles to release, we're working on getting a tour together, and by the end of the year we're looking to put out another recording. We're also in competition to get onto Warped Tour this year. You can help us out by swinging by here (http://warped.amplifiertv.com/channel/Audio+Impulse) and checking out our videos. That's all we currently have planned this year, so make sure you swing by the website to keep up on your Audio Impulse news and thanks for checking us out!
MC Lars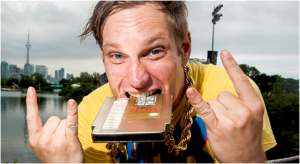 1.You just started your tour with Koo Koo Kangaroo. How has that been going?
How did you guys end up going on tour together?

This tour has been great!  They are the most awesome kids' dance / hip-hop
/ comedy duo to ever come out of Minneapolis.  We met on Warped and it
felt only natural hat we teamed up.

2. Your EP The Laptop EP had a great style as well as themes. Your new album
Zombie Dinosaur will be coming out in early November and I hear that both
releases are similar in sound and lyrical themes. Can you tell us more
about the record and what fans can expect from the new music?

Thanks for your props on the EP!  The new album has exciting guest
appearances from Watsky, Kool Keith, Roger from Less than Jake and more!
I've continued some of my stories form earlier works and the sonic
aesthetic ranges from everything from crust punk to trap to ska.  It's my
best record I feel.

3. I remember when The Laptop EP was released back in 2004. How do you think
your music has changed and what do you think keeps your fans coming back
and listening to every album you release?

Everything has moved to the Internet, physical media isn't as present and
a lot of the things I predicted on "Download This Song" came true, and
streaming has surpassed downloads.  Things like Warped help me stay in
touch with my fans and pre-order sites like Kickstarter helps fund the
creative process and give fans proprietary bonus goodies.  There has never
been a better time to be an indie rapper.

4. Are there any new songs on the upcoming release that you particularly
enjoy and how does this record differ from your previous albums?

"Zombie T-Rex" is my favorite track because I've always wanted to do a
song with Stza from Leftover Crack.  This album is heavier musically and
more lyrical than other albums, while staying poppy and high energy
throughout.

5. What was the writing, recording, and producing process like for the new
record?

Intense!  I spent over a year working on it and was able to higher some of
my favorite engineers to produce the final product.  Very pleased with the
results.

6. After living in Los Angeles for a few years, you decided to move back to
the Bay Area. Being from the Bay Area myself, I know that they are huge
differences between Southern and Northern California. Why did you decide
to move back?

The Bay Area is home.  My time in LA was up and it was one to go back to
my roots.  I love Venice Beach, but nothing beats San Francisco.

7. What can fans expect from you when they see you perform on this tour?

A high energy, upbeat, multimedia extravaganza!  Come hang out!
http://nerdcoretour.com

8. Lastly, you just recently signed to Blacktop Records. How did you end up
signing with them?

Ben had put out my friend Brendan from Wheatus's cassette, so we thought
it would be fun to collaborate on a cassette project.  Available
everywhere 11/6.  Thanks for spreading the word!
Face Value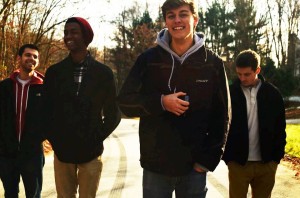 1.      You guys just released your debut EP Growing Up Young. What was the recording process for the EP like?
Pretty awesome. We recorded, mixed, and mastered it at The Monster House in Waldorf, Maryland where we also stayed during the entire process. Mike Bridgett (the man behind The Monster House) took us in and let us live on the floor of his living room for a week and a half. Everyday we would wake up, watch Chopped on Netflix as we fixed breakfast, and then record music in his basement for hours upon hours. We had a blast recording G.U.Y and we hope you can hear it in every hit, riff, progression, burp, fart and chorus when you listen to it. Alec's mom also made us some delicious baked Ziti and chicken dinners that we enjoyed on the first two nights. Each night we watched Netflix movies, ya know, the ones nobody has ever heard of that went straight to DVD. And we made friends with all of his roommates. It was like a sleep-away summer camp that we never wanted to end.
2.      Do you guys have a favorite song off of the EP?
"If I had to pick a favorite, it'd be Members Only", says Jeb. "It's one of the first songs we ever wrote as the band we are today. I think it really captivates the kind of sound we're going for and the lyrics are dark and very strong. They're about the loss of a loved one and the guilt and hurt that comes along with it. It's a song people can relate to, not when they're up, but when they're down and need it the most. And it's just boppy and catchy as hell."
3.      You were formally named Out To See. What prompted the name change?
We were going in a different direction. More mature sound, new members, etc. The band was changing and it was only right to change the name as well. Face Value defines us and what we stand for. We got the name from a band called "With The Punches". They have a song called "Face Value" which talks about not letting physical things define you, saying, "..From the clothes you wear to the car you drive, the company you keep. They're all just worthless commodities…". To us, Face Value means to be yourself and to not let what you have or who you know define you. No one's better than anyone else.
4.      How did each of you choose your instruments? As individuals, who inspired you to play music?
Jeremiah: I was always hitting on things trying to make cool beats and sounds since I can remember. I always loved music and something in me just liked the drums the most. I got a book from the library and read all about Keith Moon and I've had sticks in my hand ever since.
Gray: I started playing drums at age 7 when I admired a band called Hanson (don't judge me). When Park started playing guitar in 5th grade, I took it up, too. Park got our grandparents to buy us a Mark Hoppus Signature Bass and I began dabbling with that as well. The Mark Hoppus Bass is now decommissioned ever since Jeb dropped it in Alec's driveway…I love you, Jeb.
Park: Me and Gray always liked Blink and Sum 41 back when we were too young to understand any of their fucked up lyrics. Enema of the State and All Killer No Filler were huge influences on us. In 5th grade, me and Gray saw "School of Rock" and it really made want to start playing guitar, especially since I was the same age as those kids. I started taking guitar lessons and playing Blink 182 songs and that's really how I learned how to play guitar.
Alec: The desire to learn how to play guitar really stemmed from my father's love for music. he was an 80's hair metal headbanger, which may be frowned upon by the music elitists of the modern age, but nevertheless the genre was super uppity and catchy. With my interest in music growing, my dad decided to sign me up to take lessons in my quaint hometown of Kingsville, MD. Mr. Don, my instructor, taught me about every Beatles song ever written, which I slightly resented at the time, but later understood was a great basis to continue to self teach myself guitar on my cherry red Fender. Since then I have self taught and taken vocal lessons and started the band which I continue to play in, Face Value.
5.      How was the most recent tour that you did over the summer? Were there any memorable moments or shows?
Our first tour could not have been a better time. Our friends in the band Something More asked us to hop on and the rest is history. I would say we had a bunch of memorable moments that will stay in hearts for years to come. In Indianapolis we saw "Inside Out" while Something More saw "Jurassic World". In Peoria, an awesome band called Unamused Dave let us crash at their parents' house (borderline mansion) and let us all shower and eat frozen pizzas, yum. In Knoxville, TN, some random local yocals let us sleep at their town home and gave us Panera bagels. Finally, in Charlotte, SC, we stayed at our friend's place and hung out on the beach all day before our final show. Some shows were better than others but that's life. We spent two nights sleeping in Walmart parking lots and the rest of the 9-day stretch we managed to sleep in somebody's home. All in all, tour was one of the greatest experiences of our young, weird lives and we would do it again in a heartbeat.
6.      You guys recently released a music video for the single "Car Door." How did you come up with the plot for the video and what was it like to film it?
We worked with AHT Productions before with our music video for "Up Late" and they did such a great job with it that we went to them again for Car Door. I believe the only idea we gave them was "Naughty" and they came up with the rest and made it the masterpiece it is. It was awesome shooting it. We spent all day watching the actors and actresses (which were mainly just our friends) do their thing and shoot all the scenes and also got to do our small little scenes (Alec and Jeremiah gardening and Parker and Gray working at a liquor store). Then, we spent all night shooting the live band scene at a friends' parents' house. They only knew Gray and Parker, but were kind enough to let us, the film crew, and a handful of extras come make noise on their property. It was a great time and if you're reading this definitely check it out! We couldn't be happier with it. Big thanks to the Krach family for sure.
7.      What can we expect to see or hear next from the band?
Other than show announcements in our hometown of Baltimore, Maryland and the surrounding area, expect new music (a new EP perhaps?) and new merch (T-shirts and stickers) in the somewhat immediate future! Be sure to find us on Facebook and follow us on all your favorite social media sites for pictures, videos, updates, and foolishness! Thanks for reading.
Ship Captain Crew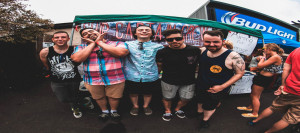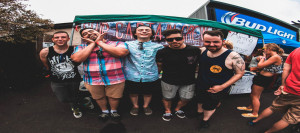 How did the band get started?
Roger and Mike have been playing in bands since 2005, but Ship Captain Crew started in 2010 after some of us met outside of a show that was sold out. We started playing music together in bedrooms, basements and garages and immediately started playing shows around Chicago. We have been at it ever since then.

You guys played at the Chicago date of Warped Tour recently. What was the experience like?
It was an incredible experience for us as a band and personally. It was one of the largest dates of the tour for attendance, almost 20,000, so being able to perform for and meet a portion of all those people was absolutely a dream come true. Also for us, as music fans, being able to play on a stage across from some of our favorite bands like Senses Fail, The Wonder Years and PVRIS was truly inspiring. To be a part of Warped Tour and what it means to many people was everything we imagined it to be.

Even though you guys only played the tour within the past week, has the response to your music grown? How has the response to your music progressed since you started performing together?
Absolutely the response from people we meet has been phenomenal. Seeing a fan with your lyrics tattooed on their skin forever, or even meeting someone at a show down-state that caught your set at Warped Tour is a humbling and very unique experience. But that's what we live for, and the response is always getting better the more opportunities we get to play for people.

On your Facebook page, you posted a picture of a fan who got a tattoo in honor of the band. What was your reaction when you saw the tattoo? What was the particular story behind the design?
It was something we never imagined would happen, so it was incredibly humbling to actually see in person. It was a little quote, "I always leave some room to grow" from our song Notebooks, with a little potted plant sprouting underneath. The simplicity of it was most captivating as it really sums up the mantra of the whole song and the EP that it begins, House Of Mercury.

Has playing Warped Tour changed anything for you guys in terms of what you want to achieve as a band going forward?
I think everything we do as a band is always leading to a step in another direction. Playing Warped Tour may have been a small step in the grand scheme of things, but it was a big leap for our friends, family and fans that have known us from the start. So it was very rewarding to see how much that meant to them. I think the door has been opened for new opportunities as a result of playing, and what lies ahead is a little more clear now.

What are your upcoming plans for new music and touring?
We are currently working on a new EP, which you will be hearing more about very soon. In support of the new record, we will be playing around the Midwest and East Coast this Fall!
Zak Mahoney of Like Mike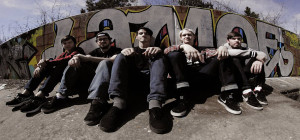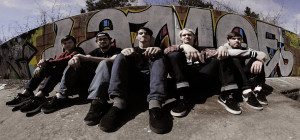 How did you guys get started?
We started practicing in the summer of 2011. All of us had just graduated high school. Myself, Corey and Dan were in a different band together and were looking to take it on the road but we just couldn't get it together with the other two people in our band. Nothing against those guys but it just seemed that their personal lives weren't going to be flexible enough to do as much as we wanted to do anytime soon. Sometimes that's how it is. I got a call from Corey one day asking if I wanted to sing in a pop punk band he was starting. It was meant to be a side project to our other band until we were able to really get that band going on tour. He contacted Billy and Edward who were in another local band at the time. We began practicing and things just clicked. The 5 of us got along, had similar goals and wanted to tour. Eventually this band became the main focus and we decided it was time to put our old band to rest.
For each of you, what are your musical backgrounds?
My favorite band is Knuckle Puck. Corey loves Such Gold. Billy's all time favorite is My Chemical Romance. And Edward loves Four Year Strong and Set Your Goals.
Your music has had a great response within Atlanta. How does your music fit in with the culture of the city, particularly alongside its hip hop scene?
There's a pretty strong pop punk scene in our area. A lot of bands have been forming that can fall within the genre. The scene we're in and the hip hop scene are fairly separate in our area. To be honest, I couldn't name a venue that primarily exists for hosting hip hop shows. We'll have a rap artist on shows we play here and there but for the most the two scenes don't intertwine too much. 
What inspired you guys to shift the direction of your music after a few successful releases? How have your fans reacted to this change in style?
The music we write is simply inspired by whatever we're listening to the most at the time. When we first started you'll hear a lot of Set You Goals and Four Year Strong influence. We eventually shifted to have some influence by Taking Back Sunday and Senses Fail.
How has your success grown since performing at Warped Tour?
Playing Warped was an awesome experience. I don't know if the one day that we played really kicked down any doors for us. But we've been touring a lot since then. It also kind of helped us learn more about how bands on a larger scale operate.
How is the writing/recording process going for the new music?
It's going great. This time around has been a 100% team effort. We used to have Edward write something from home, upload the audio tracks in our google drive. Then I would go in and write a vocal part over whatever he had written. Then we would show up at practice and learn the song together. This time around, everything has just been jammed out together at practice. Somebody would jam out a really basic but catchy chord progression. Then the song would just build from there. As the songs became more solidified, I would put a vocal part over it.
What kind of sound can fans expect to hear this time around?
It's going to be a mixture of how our old stuff sounded and how our more recent stuff has sounded. We really found a way to blend the two sounds together to create something that I feel is really cool and unique.
What do you hope to achieve with this new record?
I think the goal as with most bands is to have it catapult us to where we can be making enough money to pay our bills and quit our day jobs at home. I know all of us would very much like for our living to just be playing music together.
Approaching Troy: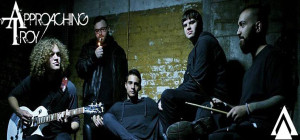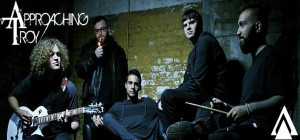 1.      You guys just released a new EP called Dear Sadie. It has a lot of influences from bands such as Taking Back Sunday, Hidden In Plain View, among others. Was there a reason for reviving this sound, especially since we haven't heard that in a while? 
 There isn't really a specific reason. We're all 90's kids and grew up in that early 2000's scene. We lived through that Long Island Pop-punk Emo scene. It's what inspired us to write songs in the first place. Those are the bands that got us through the adolescent hardships and teen drama. Every new up-n-coming artist had to be influenced by something before them, I like to think we do a good job incorporating it into our newer more modern take on the genre. 
2.      How did you guys meet since the band originally started as a solo project? 
We actually all met through different ways. Some of us went to school together, and others met through "friends of friends" on social media. 
3.      What has the response been like to the new EP? 
 The response has been amazing! Not only have people been complimenting us on the musical direction we took with this EP, but also the work that our engineer Anthony Paganini did on the recording to bring out our performance and that sound we wanted. The best part about the response to this EP has been when we ask people their favorite song, we usually get a different response from person to person. 
4.      Do you have a favorite song off of Dear Sadie? 
I think it's pretty split among us as well. Some of us hold the title track "Dear Sadie" near and dear because of its lyrical composition as well as the use of different beat patterns, and then some of us think that "Here's To Ohio" is the best song and most memorable off the album. It's dark yet fun at the same time. We really think "This Victory" should be in a movie soundtrack or played for a sports event or video game. That would be cool don't you think? 
5.      What was the process like writing and recording the EP? 
 The writing process was unique on this EP. There were songs that just came to us like "Here's To Ohio" and "This Victory," but then there were songs like "Dear Sadie" that if you were to hear the original demo of the song, you would have no idea that it's even the same song. Some of the songs were more of a challenge to write because we really tried to go out of the box and give a new sound and feel to familiar styles. 
 6.      How has opening for bands such as The Ataris, Hawthorne Heights, and Red Jumpsuit Apparatus changed the band? Obviously opening for these bands gives you exposure, but have you felt that opening for them has helped you achieved your goals as a group? 
 Well to start, opening for bands like that was surreal. Some of these bands like Hawthorne Heights we grew up listening to and Red Jumpsuit Apparatus was actually the first band our lead singer, Jake Salazar, saw live. As a band, these opportunities are all stepping stones on the road to our success. We always hoped we would open up for bands like these and when it finally happened it really helped us realize what we need to do to be ready for these opportunities. We're definitely excited to see the momentum continue by having more shows with bigger bands like those to open for. 
 7.      Is there a city, state, or country that you've always wanted to perform in, but haven't gotten the chance? 
 We've been talking about the UK a lot lately. It would be unbelievably exciting if that could be accomplished within the next year or two. England just seems like it's ready for something new. We've had a few plays here and there at a few stations in the UK and hopefully it'll catch on soon over there. We're confident it will. Asia is also on our bucket list and we really feel we'd be successful over there too. 
 8.      How has Long Island's musical history influenced Approaching Troy?
We fully appreciate the rich music history that has come from this amazing place they call Long Island. With that being said, our influences come from all over. Of course you can tell that our music is strongly influenced by bands like Bayside and Taking Back Sunday; both Long Island natives. Yet We're not entirely sure we completely write based off those influences. We also are influenced by bands like Utah's own, The Used, and Michigan's Chiodos. Maybe it's coincidental or maybe…it's just something in the Long Island water we drink that keeps us close to our native influencers. 
The Scandals: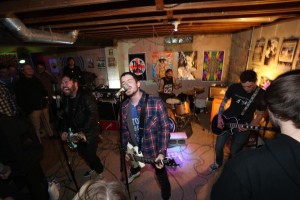 1. How did you and the rest of the band get into punk rock?
I was given a Rancid and an Operation Ivy cd in the schoolyard by a good friend. I fell headfirst into it that moment. I think the rest of the band had similar experiences. There's always a person in your life that points you in the right direction.
 2. What inspired you to start a band?
I always wanted to play music but when I saw a local show in my hometown at 15 i knew that was it. I watched a punk band called No Say rip through a set in the park and I wanted to run right home and start writing the songs.
3.  You guys have a European tour coming up that's just around the corner. What has the response been to your music over there?
Europe has been great to us. Last years tour was our most successful tour at that moment and we've been beyond excited to get back. There's something special here in terms of the excitement surrounding music and live shows. It's something that I'm afraid is lacking a little bit back home.
4. Are there any cities that you are looking forward to playing? What do you notice the most about your overseas fans in response to your music and punk rock in general?
I don't think there's a city on this tour that we're not looking forward to. Dublin and Brighton are high on the list as we've never been to the UK. We're also stoked to return to Berlin, Prague, and Volkach. The biggest thing is the genuine interest to hear music that is new, and if they like it they show a great amount of support.
5. Do you guys have any shows that are memorable to you over the course of your career?
There's been a few shows that stick out in my head. Our return home from Europe at The Court Tavern last year was great. We've had shows in Cedar Falls, Iowa that have become tales of legend amongst our group. I think we could all agree that Terminal 5 in NYC this past March with The Gaslight Anthem was surreal.
6.  You guys have been around for awhile. Do you guys have any moments that stick out to you that are particularly memorable, either on tour or recording?
There's definitely quite a few moments that stick out on tour, most of which I probably shouldn't talk about. Anthony's first tour with us was actually his first tour ever. It was with our buds in Let Me Run and we hazed him by stealing his toothbrush every night. He had no clue where they kept going and we'd keep seeing him trying to hide  the fact that he was buying new ones at rest stops because he was embarrassed. At the last show Corey from LMR handed him all his tooth brushes on stage. Recording has always been a blast for me and we've had the opportunity to work with some great people.
7. What are some of your favorite songs to play live? Do you have a favorite song that you've written?
Right now our favorite songs to play live are our newest ones. We're still figuring out some of the nuances that allow us to perfect the tracks so playing them live can be a lot of fun. I also enjoy playing Sean's track "Sold on Merit" because I don't have to worry too much about where I am on the stage. I'm not sure I can pick a favorite song that I've written. Each one holds a certain time and place for me. I guess if I had to pick one I'd go with a newer one called Lucky 7's.
8.  Is there a record or a band that you is feel is particularly influential to you as individual musicians or as a band?
I know for a fact that we all have very different opinions on this subject. I've had a lot of bands and records stay with me from the obvious choices like "…And Out Come the Wolves" to The Wallflower's "Bringing Down the Horse." I hold a band like One Man Army as a huge influence of mine as well as Lucero. I'm a sucker for great songwriters.
9. You guys just played Skate and Surf alongside some incredible bands. What were some of the highlights of the festival.
Skate and Surf was a blast. We got to catch our buds in Gates, see Beach Slang for the first time and I got to do a song with Gaslight to close the night. Way too much fun for one day. I've been listening to those Beach Slang EP's in the van nonstop since then.
10. Lastly, what can we expect from the new music you are putting out this year?
I think you can expect the right step that we need to take. We put a lot of time and care into these songs and we really can't wait to get them out there.
Victorian Halls: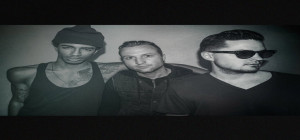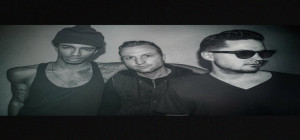 Here is my interview with Mike and Jordan of Victorian Halls that happened during SXSW. Their new album Hyperalgesia comes out on May 19th on Victory Records. Best of luck with the album release guys!
Lauren: Can you guys introduce yourselves and tell us about what you both do in the band for anyone who doesn't know who you guys are?
Mike: My name is Mike and I play the drums.
Jordan: I'm Jordan and I like to think of myself as the multi-instrumentalist that does a little bit of everything on stage, except play guitar, a little of percussion, but it's mostly bass and vocals, and a little of synth here and there. Sprinkle it in…
Lauren: So, how did you guys form as a band?
Mike: Well, we formed quite a while ago. Jordan joined the band shortly after, and we were actually friends with some of the people in his band, and we had a member leave the band or whatever, and then it just so happened that right around that time Jordan's band was having a falling out…
Jordan: Not a falling out, but we were calling it quits with our music, we've done this for so long, and we really didn't want to play this style of music anymore, and let's just throw in the towel…
Mike: Then we got a hold of Jordan a couple of days before their last show, and we went to go see him, and we absolutely loved him. Like, we fell in love with him. That was a couple of years ago, and since then it's been like the core three of us, and we've just kind of stuck as a three piece since then. It's much easier that way, traveling….
Jordan: Everything…
Mike: And it doesn't smell as bad either. Don't get me wrong, it smells terrible, but it doesn't smell as bad if you had like four or five members…
Jordan: True, true.
Lauren: So how did you guys come up with the name Victorian Halls?
Mike: Uhhhh….I honestly don't really know.
Jordan: I know the story behind it, just because I had to look it up, because I asked the guys when I first joined the band, but it ended up being this, um, but it ended up being this charity event for orphans, and it was around Christmas time so they were just giving a bunch of donated presents and gifts away to a bunch of orphans, and when the whole thing started, a bunch of the orphans just rushed the stage, and a bunch of them got trampled, and it was a tragic event. So I guess that was where the name Victorian Halls came from. It was at Victorian Halls.
Mike: Like, that was where the stage was.
Jordan: To my understanding, I mean I looked this up, so I'm pretty sure that's it.
Mike: Its sounds like you guys are dark and morbid, something like that, so yeah, that's pretty much it.
Jordan: Sick, I love kids.
Lauren: So how did you guys start playing your instruments and what inspired you to start playing music?
Mike: Me, personally, I would always listen to the radio as a kid, and I stole my brother's punk CD's, and he had a couple of hip hop CD's that I would take from him and just listen to. Drums just kind of stuck out for me, and I actually went to a Black Hawks game as a kid, and anytime the Black Hawks would score a goal, there was like this marching drum line, and they would stand in the gates, start marching and going crazy. They would use the large drumsticks, and I just asked one of the guys for a pair of sticks, and he gave it to me, from there it just went crazy.
Jordan: Dreams were made…
Jordan: For me, my musical upcoming is like really weird, because no one in my family really plays music or anything, so I pretty listened to whatever my mom was listening to, and that was like Usher, R. Kelly, Shania Twain, a lot of New Jack swing, 90's R&B. I didn't dive into punk rock until I was in middle school. But prior to that, I really got into metal, and that was really weird, for all of you out there, I guess heavy metal is taboo for African Americans. But, I loved it. I think what made me want to pick up the bass, was that I really couldn't distinguish it from music at all, like when I was younger you had CD players and cassette tapes and all that. So I couldn't really, like, hear the bass, and I was like "where's the bass in this?" like "where is the bass?", "I don't hear it." And if I couldn't hear it, was it even present at all?" I think that was really got me to play the bass, so I could make it come out, but then you know technology expanded and grew, you know innovation, and now bass is everywhere. But I still love it. I play guitar and drums too though, but they're not my main thing. But yeah, mostly nu-metal, bands like Slipknot and Korn, Spice Girls is a big one. Spice Girls is HUGE for my musical influences, Usher, Michael Jackson, Prince, all over the board.
Lauren: So, a good mix of different things.
Jordan: Nothing super intricate, like I like jazz and gospel and all that, but I never practice it, but I feel like you don't need that much when writing a song. So that's it for me.
Lauren: It's cool that you have all of those different influences.
Jordan: I just love music as a whole. You can find beauty in any genre that you listen to, you just have to wait for it and hear it. Because, you know, I don't like everything, but I can find something, you know?
Lauren: You guys have a pretty interesting sound I took a listen to a few of your songs, so how did you find your sound?
Jordan: I feel like we're still looking for it!
Mike: We're still changing still, which is cool, you never get bored of playing one genre. Our debut album with Victory was kind of like one genre, but twelve different songs from that same genre and very similar style, and at the time, it was just kind of like…
Jordan: It reflects a lot on our older music, it was really aggressive, but we want to add more electronic elements in there. And for this new album, we kind of strayed away from that and just wrote songs. Not being genre specific, but if a song went a certain way, it was why can't we just write it this way, instead of making it the way we usually would, with all of the electronics and all the thrash, and with the crazy high pitched aggressive vocals. We were like, "why don't we write songs that we want to write?" Then we went in that direction. But our first album, I feel like it's all over the place. Just a lot weird, unorthodox type music. But I really enjoy the direction we're taking right now, and hopefully we'll just keep evolving and playing different genres of music, and putting more of our musicianship out there, rather than just writing a song that anyone could play, I guess.
Jordan: We're not saying that EVERYONE can play our songs. Because they are crazy and they have weird time changes, and genre switching stuff going on.
Mike: But, yeah, I like where we are right now.
Mike: Hopefully, that answered your question.
Jordan: I went off on a tangent there, but it's my morning breath of air, to get everything I have to say out in the beginning of the day, and as the day goes on, I chill and then I just listen to people talk.
Lauren: So what was the process like when Victory signed you guys? Did they approach you, how did they find you?
Mike: We wrote a little EP, we wrote it ourselves, and we sent that out to several different labels, and Victory was one of the labels that got back to us, and we talked and we were on the same page, as far as what we wanted to do with distribution and touring and things like that.
Jordan: Just like the big picture of everything.
Mike: It was cool, because one of things that they asked us, was who do you guys want to be, and we were naming some smaller bands, and where do you want to be. Think bigger, and I don't think we ever thought like that, until we started talking with them. They pushed some humongous bands, and it's very inspiring to us. And it's cool to think like something like that is possible. And you go to these concerts, and you never think that these people are larger than life. It is possible, and if they are one of the labels that can help us pursue that, and get to that level…
Jordan: Especially when you're young, and I didn't even realize that I was listening to a lot of bands who were on Victory, when I was in middle school, high school. Like Taking Back Sunday, Catch 22, Bayside, Between The Buried and Me. Those are just a few on our label that I just loved growing up.
Lauren: As a music fan myself, I always get a lot of the bands I like from the bands I listen to. Is there one particular band that you think everyone should check out, or know about…
Mike: Like, upcoming bands?
Lauren: Any band. Upcoming or known.
Jordan: It's weird because I always have a favorite band in mind. At the moment its Earth, Wind, and Fire. It want to funk that will make you just want to get up and dance, Earth, Wind, and Fire.
Mike: I've had some of those on repeat for a 45 minute drive. Just funk in general, though is just amazing. They started off with like the pop punk thing, and went to indie rock, and then they went to grunge, and then they went super grunge.
Jordan: I would have to say that my favorite band is Brand New. They've evolved immensely over time. They did the pop punk thing and then they did indie rock, then they went grunge, and then they went super grunge.
Lauren: Have you listened to, I forget the name, I think his name is Simple Mind, he did a covers album of one of their records, The Devil and God Are Raging Inside Me.
Mike: They did a cover of the whole thing?
Lauren: The whole thing.
Jordan: No way! I have not heard this!
Lauren: He did a re-imagined version of that album.
Mike: That's cool. We will definitely check that out.
Jordan: The Devil and God is like my favorite record of all time, then I'll probably listen to it for like a year.
Lauren: So when you guys are out on the road, do you have any particular cities that you like, or cities that get a particularly good response?
Mike: Arizona. There's a couple of cities in Arizona like Tempe…
Jordan: Scottsdale…they've really grabbed onto us, and it's not like the geographical location of Arizona, it's the people there, that are like really, really cool.
Mike: Their not really into a "scene", their just into music and they absolutely love it, they really latched onto it, and any time we come through, they know about it immediately. We don't even have to post the dates, like somehow they find out through the promoter and say "hey, I heard your coming through here, I've got a bunch of people coming."
Jordan: So, that's probably one of my favorite places. Like, they go out of their way to find places for us to stay, and I just think that that's like so cool.
Jordan: Besides Chicago, of course. But you know, it's a devil of its own. Got to be careful around those parts. Because music isn't like huge in Chicago or anything, like we listen to a lot of music, but we don't have a lot of up and coming artists coming out of Chicago, so it's really hard to make your niche in the scene. Especially, there is like no scene.
Jordan: But yeah, Arizona's cool. I really like Texas. I've been here to South By about four or five times, and every time I come down here, it's like the best time. Everyone is so friendly, music is thriving, you meet a bunch of people, it's really great. I also like New York. New York is just a little bit too crowded for my taste. But I like people, sometimes.
Mike: It's an interesting group of people out in New York.
Jordan: Yeah, everyone's just free in New York. Oh, and California too. California's fun. But that's also another beast of its own, because everyone's different wherever you go. And you're going to have those few that are like, really cool, and then you'll have another set of people who aren't into much of anything, except what they're doing, and you just have to get past those people.
Mike: It's all about support; you have to support each other, if you want to get somewhere. People see right through that stuff too.
Lauren: So, what's next for guys in terms of albums, tours, things like that?
Jordan: Yes! All of that stuff!
Mike: We are releasing a new album on Victory Records called Hyperalgesia, it's going to be out in May. I believe the 19th. After that, it's heavy touring. Heavy everything. Just when you go out at your hardest, that's when everything kind of comes together, and that's what you get to enjoy. You to record and do all of this stuff, getting everything ready, and then touring is really the fun part. It's what pays everything off. Touring is fun, that's the easy part.
Jordan: There's nothing I'd rather do than just tour. Just all the time. It gets hellacious after awhile, but after you really find your place, then I feel like touring is the place for me. I don't like being in one place for a really long time, so I think that's the way to go.
Mike: So, there's a lot coming.
Jordan: Very soon. I can't wait. We've had this record written for a year and a half, but we've just been going through and making all of these revisions, rewriting, and rerecording parts, and trying to make it the best possible album that we could. But, I'm really excited to see what comes next.
Mike: The songs have been around for a little while but they've changed drastically, at least like four or five times, like each song. We're perfectionists when it comes to that.
Jordan: We like to do everything ourselves, whether it be videos or whatever. We always get help from friends, but we like to spark the idea a little bit, and then just get people to help us out. But we always want to have our vision in everything we do. I feel like its more close to home that way, a little bit more intimate, and people can relate. Like "oh these guys are actually doing something and they are doing it for themselves." I think that's cool. Maybe that will spark inspiration in someone, you never know.
Flannel Mouth: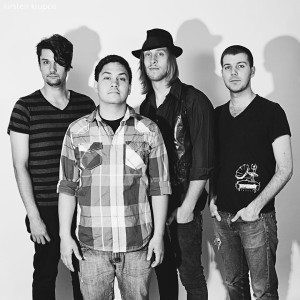 I interviewed Flannel Mouth at SXSW back in March. They were nice guys and very fun to interview! Everyone check out their album when it comes out this summer.
Lauren: Could you introduce yourselves and tell us a little bit about how the band got started?
Luke: Well together we're Flannel Mouth, I'm Luke, and I sing and player guitar.
Ryan: I'm Ryan, and I sing and play bass, and some percussion.
Tyler: I'm Tyler, I play the drums, sing  backup vocals, and I take a lot of Dayquil.
Lauren: You guys are from a small town in Illinois of only a thousand people. How has your hometown responded to your music?
Luke: From elsewhere, or from the hometown?
Lauren: From the hometown.
Luke: I think that they appreciate us and expect us to do good things; I don't think they get the music as much in the hometown, and when we go out I feel like the reception is a lot better.
Tyler: It's very rural, you have to drive through a lot of backcountry to get to it, and there's a lot country music, people really like that, we have a little element of that, but for the most part we are the kids who are doing good. We're kids making noise for a lot of people.
Luke: They still complain a lot about us practicing. I guess if there was a country band playing by us, I wouldn't be super stoked about. It's a wonderful hometown though, I love it.
Lauren: How did you guys get started?
Luke: We all went to school together. Me and Tyler were going since kindergarten basically, then Zach showed up, and then Ryan showed up. Zach's the invisible guy right here.
Ryan: Zach's not here but he plays lead guitar, backup vocals
Luke: Violin
Ryan: Trumpet, piano
Luke: He's a wonderful guy
Tyler: Very soft spoken, for as much as he has to do.
Tyler: We're all in the same graduating class, out of a class of 60 people, and we all just hung out and got along, and we were really good friends even before we started playing instruments, and then we started playing instruments and ten years later here we are, in Austin, Texas playing South By. So cool.
Lauren: For each of you individually, has playing music been something that you guys have always done or was it something that you picked up later?
Luke: I remember going to school and doing like the wheels on the bus, and I've always been into since then, always been a chorus kid. Tried to do the band thing, but I picked the oboe, but I wasn't too good at the oboe. I've always been into music, me and him (points to Tyler) always dance to The Backstreet Boys. The music interests have changed, but you've got to stick with your roots.
Ryan: Me and brother, he was in band, I never picked up on anything, and then they asked me join, and I was like OK, and then I just started from there.
Tyler: We gave him a week
Luke: I didn't like him when I asked him to join the band
Tyler: We were always very athletic and into sports and and just hanging out and being friends anyway.
Luke: Our sports were always really bad I think that that had to do with it.
Ryan: We were bad at it, so we just did something we were good at.
Tyler: Luke and I started a rock band, played guitar for awhile, and then we needed a drummer, so I was like, I'll give it a shot, why not? It was freshman year in high school, and it just kind of grew from there, did jams bands, hanging out, and having a good time. Then we started taking it a little more seriously and then we met Mike (Abiuso) from SwitchBitch Records, and then he ending up signing us and recording us. Then he took us to Boston to record our first EP, and we didn't get quiet a running start.
Luke: Since then it's been hard work.
Tyler: We wanted to learn the ropes, it's been an incredibly slow process but incredibly rewarding.
Lauren: What was the inspiration behind the name Flannel Mouth?
Luke: Well, we've been through a lot of names, with this one it was kind of like, we knew we wanted to go with something that was a little bit more Western, because we've got a little punkabilly feel to it, so we were looking up all types of Western terms, and Flannel Mouth is actually a term for someone with a sharp tongue.  Like, someone like a lawyer, or something like that. So that's what we were going for, I guess.
Ryan: Then we all sat down and tried to figure out names, and that's what we came up with.
Tyler: It's like cooking spaghetti, throw a bunch of names at the wall, and the ones that stick are the ones we went with.
Lauren: Do you remember any of the other names you came up with?
Luke: Iridescence, for a good part of it, and that was probably a good, like, year or so, and then we introduced Zach to the band.
Ryan: And then we were Two Chambers Each when Zach was in the band
Luke: That was when there was three of us.
Tyler: It was a six gun, we were called Two Chambers Each. A robber, pistol reference, not pistol, it was a revolver! Gotta know my guns, I'm in Texas right now. Then before that, it was Mafia of the Beloved, and Myers On Batalon, our respective last names, and I don't think we ever even played out under that name, probably because it was terrible.
Luke: And then when we were coming up with Flannel Mouth, there was like a whole list. That was a very frustrating process. And because of this guy (points to Ryan), he was like "Nope, nope, that one's no good."
Tyler: It took Ryan a couple months to like anything we came up with.
Luke: Yeah, he still doesn't like Flannel Mouth
Tyler: But, hey, we're here. Deal with it.
Ryan: Now it's stuck.
Luke: Like spaghetti
Lauren: What should fans expect from seeing you guys perform live if they've never seen you before?
Tyler: Well today a pool party, which is the coolest thing (laughs)
We took a lot of influence from Brand New, and like shoegaze, where we kind of just stood around and stared at ourselves playing, and it was more just atmosphere that we were involved in, but once we started playing out and seeing more bands, and just picking up on things here and there, we just decided that we were going to go completely out of the way, and try to be really cool, calm, and collected in person. But when we get on stage, we just lose ourselves and go crazy.
Ryan: It's more, instead of it just being like, entertainment, it's a performance, watching something happen, than listening to just music.
Tyler: If want to hear our music, buy the CD, if you want to see us live, come see us live. Because you don't want to hear exactly what you've already been experiencing by yourself, and so we want to make sure that's a big thing in our show.
Luke: I like to freak people out
Ryan: Scare 'em right away
Luke: Have eyes in the back of our heads
Lauren: Do you guys have any moments on the road that particularly stand out?
Ryan: We have good moments and bad moments for sure.
Tyler: I have terrible moments for sure.
Luke: The moment that always sticks for me is the pee, I'm not gonna lie
Ryan: The pee!
Tyler: We don't need to talk about that…
Tyler: We learned up wind back forest, where one of us tried to use the bathroom out of the back of the van while we were driving
Ryan: On the highway…
Tyler: Because we didn't want to pull over. And I didn't I needed to tell anybody that I needed to use the bathroom.
Luke: Well, Ryan was holding you.
Ryan: And covering myself.
Tyler: So what happened was the updraft from underneath the van comes off the trailer and pushes right back in and so luckily I'm not standing at 90 degrees. I was sideways and our merch guy….
Luke: I felt it, and I was like "ooohhhh."
Tyler: I was thinking more along the lines of having no one show up to our show in Detroit except for three people, one wearing overalls, dancing and having a great time, and introducing us to his friends who were the other two people there. They ended up taking us in for the night, and we stayed up just listening to vinyl and talking about everything imaginable, until about 6 or 7 in the morning. And we finally fell asleep for a couple of hours, and watched Netflix all day, and they made us a meal. And what was one of our worst shows, turned into one of our best experiences as a touring band, it was pretty incredible.
Luke: All because of the people.
Tyler: We had an opportunity to play a different show in a different city, and we called the promoter and asked if it was going to be a good show, and he said yeah, and it wasn't, and we were just beat. But everything just turned around immediately. It was incredible. Big shout out to Mike, and Laura, and Julius in Detroit, they're fantastic.
Lauren: I know you guys are recording a new album. How has that been going and what has the process for that been like?
Ryan: Constant work.
Luke: It's been going really well, I would say. I'm really excited, it's going to be a pretty big departure from what we were doing.
Tyler: We went out to Boston and recorded songs in three and a half days for our EP, where as this time we took it upon ourselves to just buy all of the equipment, so it's ours just to have now. We flew Mike of Switchbitch Records, to our hometown of Peoria, and we rented an office, and got everything up to par, recording standards, and we spent a whole with Mike just soundproofing different things, and trying different ideas.
Ryan: Different mics
Tyler: It took about four days to do all the drums, and it took more than the time it took to record Bull In your horns. Very, very particular about the sounds that are coming out of the amps and that sort of thing, and so far we are in our fifth week of recording now
Luke: We get to come back from here and record some.
Tyler: This is a working vacation for us for sure, but the sounds that are coming out are amazing. I didn't know Luke could sing the way he does, I'm really, really impressed.
Luke: Thanks!
Tyler: It's been different and it's been rewarding. We are never opposed to trying new things
Ryan: and it will be amazing.
Tyler: It will blow the ears off of goats and the Mediterranean. So, if you're not a goat in the Mediterranean you'll be ok.
Lauren: Do you have a release date you are thinking about?
Luke: We are hoping to get it done by the time we go on tour in May. So it might be kind of close with the mixing and all that.
Ryan: The mastering…
Luke: But we're going to try, going to try for May, and if not it will be June or July for sure.
Tyler: Definitely summer, early to mid summer. And we're be touring lots of places, ideally Austin, Texas
Any names that you've thought of for it yet?
Luke: For the album?
Lauren: Yeah.
Luke: Yeah, we've actually got a name. It's called The Prisoner's Cinema
Tyler: It stems from the Iridescence days. Iridescence was supposed to be like a rainbow, and we started playing off the monochrome EP just to play off the color, and prisoners, I'm not even sure how we landed on that. But when you…. there's an absence of light for a really long time, you start seeing hallucinations and all these different colors that you've never seen before, and they called it Prisoner's Cinema, because a lot of time prisoners are subjected to no light whatsoever, and it just your mind playing tricks on you. We were trying to be very cinematic with Iridescence, and it's easy enough to just call it the rainbow album or whatever, you know.
Luke: We should just called it Dark Side of The Moon
Ryan: Haha, yeah I know.
Tyler: Exactly, so we wanted to be as original as possible and Prisoner's Cinema took on a different meaning where it became a story about a prisoner and a movie that's kind of playing out in his own head, and kind of rationalizing the craziness that occurs. It's got 12 songs, which we have coming out.
Tyler: That's it in a nutshell. Very big big nutshell.
Lauren: I'm looking forward to hearing it. It was a pleasure chatting with you all. Thank you!
Synodik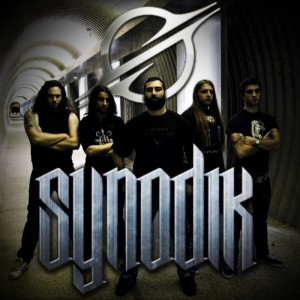 Tell us how the band got started. Have you guys always been into heavy metal?
Matteo: The band is active since 2006, when was called Asylum and had a way different musical attitude than now. In fact the first demo, "Drown In Pain" was influenced by a mixture of death and thrash metal and in particular by bands like Morbid Angel or Nile. When the band changed the name in Synodik the musical attitude and the overall sound changed to go in a more technical and atmospheric/progressive direction so that has a lot of modern influences but still keeping its roots into 90's styled death metal. Our first album "Sequences For a New Matrix" showed the first step of where the new band's sound was going, and the latest EP "A Matter Of Perception" pushed up what Sequences already did before. Our new EP represents in the best way possible what the band wants to do musically, to be free from pre-settled rules and to explore as much soundscapes as possible. Synodik is freedom, Synodik is the universe of sounds that we are talking about in our songs. We all grew up with a strong passion in Death and Extreme Metal and everyone of us has got its favorite bands but our basic influences kinda disappears when we are in composition mode, we want to sound like ourselves and not like our musical mentors, we don't want to give us limits in what we do and of course we want to amaze and thrill the listener and even ourselves
Where did the name Synodik come from?
Leandro: We were searching for a new band name to replace the old "Asylum" monicker, and the new one had to match with our new wave of inspiration focused on fringe science, introspection and physics of the deepest structures of reality; "synodic" indicates the period of a body to rotate once, in relation to the planet, star or whatever to which is orbiting around. It's an harmonic motion that perfectly describes the beauty of the universe's order at a macroscopic sight, in extreme contrast to what happens in reality at a microscopic level, where quantum mechanics describe a strange "non-sense" world very hard to understand for us.
Matteo: When we entered in studio to record "Sequences For A New Matrix" we felt necessary for us to change name because the band identity deeply changed and so the lyrical aspect and the concept within the music needed a much more appropriate name. We looked to the name change as a new era for the band and a cut to the near past. Literally Synodik is the "sinodic month", the time the Moon takes to re-align its position with the Sun and the Earth after a complete revolution motion around our planet. The "sinodic" term derives from the latin "synodicum" and then from the greek "synodikòs", a further derivation of "synodos" that means "reunion" so "sinodic" resembles the reunion or the conjunction between two planets or two stars.
How has the Italian music scene responded to you? Is heavy metal a popular genre in Italy?
Giacomo: Absolutely yes, in Italy there are tons of amazing bands in heavy and extreme metal. Several famous acts started to come out of our country actually back from the late 70's to the mid 80's and throughout the whole 90's like Strana Officina, Vanexa, Necrodeath, Extrema, Bulldozer, Mortuary Drape, Cripple Bastards, Sadist, Electrocution, Antropofagus, Detestor, Sacradis, Spite Extreme Wing, Abysmal Grief, Rhapsody, Lacuna Coil and many more. Also, during the last years Italy has seen the birth of some of the finest extreme bands around such as Fleshgod Apocalypse, Hour Of Penance, The Modern Age Slavery, Nero Di Marte, Hideous Divinity and many others so summing up the whole Italian metal scene, nowadays as in the past, is more than prosperous. In consequence of the high and various musical proposal each subgenre has its own strong fanbase, and so the number of people that listens to our music kinda raised up after our "sound change" because the death metal roots kept with us the die hard old school metalheads, while the newer generations liked our more modern influences.
Your new EP A Matter of Perception features only three songs with two of them clocking in at over seven minutes long. Was there a reason for why you decided to include only these three songs at that length?
Leandro: All Synodik's songs are built with no rules or standard "policies" about length, refrein's repetitions ecc. Every song evolves independently; I like to describe the process of creating a Synodik song comparing it to the stream of the scenes in a film: every scene (we can call it "riff" in music) is linked to an emotion, and while listening to the song you can follow and bring those emotions into your inner core, enjoying all the different moods and visions that stem from the dynamic evolution of the track.
How have your fans responded to A Matter of Perception?
Leandro: The feedback is very good, in particular compared to the former album we see that numerous people appreciate the new chosen path, because I think that this Ep is perceived as a step forward for the band in creating a more personal sound.
What were some of your influences while writing the EP?
Leandro: The main influence in writing these songs was the fascination that the themes regarding the limits of human perception generates in me. The role of humans in their particular way of perceiving the Universe in its deep complexity, in contrast to its apparent macroscopic simplicity, is a true passion for me! From a musical point of view currently I'm really into atmospheric/progressive metal bands like Fallujah for example, despite I'm listening to soundtracks and cinematic stuff in an increasingly way, as well as more "traditional" extreme metal acts like Decapitated. I'm also a great fan of Muse!
What is next for Synodik?
Leandro: We've just got a new drummer, Emanuele Giannoni, and we are finally ready to hit the stage again after a forced break due to the decision by our previous drummer Edoardo to leave the band. We feel stronger than ever and we are building up new songs for the next album, that will be another step forward in the band growth!
Giacomo: To promote our music even more, to grow up even stronger in our musical path to find a more personal and unique identity and of course to express ourselves as much as possible in our favourite environment: the stage! Come and headbang with us! \m/
Jeremy & The Harlequins, interview with front man Jeremy Fury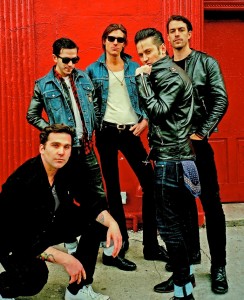 1. First off, I just want to say that I loved the album, particularly the sound of the record.
Was there anything in particular that made you go completely analog with the recording,
or have you guys always enjoyed albums that were recorded this way?
Well, thank you.  To get our sound, recording analog to tape is not only important, but a necessity.  I don't mean that in a pretentious sounding way.  If we had done it digitally, it would be a totally different record.  It's not only because of the sound that analog gear has, but also in it's limitations.  It's way more difficult to "correct" the recording.  The limitations become an asset and the imperfections make the end result more perfect.  As a music listener and fan, I wouldn't say I only enjoy analog music, but when it comes to rock 'n' roll, I tend to prefer the sound that analog recordings have.
2. The record has a very old timey feel to it. Did the group set out to have more of an older sound, or did it evolve into that?
I'd be lying if I said it wasn't intentional.  It was somewhat reactionary to where music is at right now.  The electronic thing is so massive right now and we're not that.  We don't want to be that.  Our goal is simply to make great songs and play them as stripped down as possible with guitars, bass and drums.
3. Jeremy, in your biography on Facebook it says that you started the band after taking out lyrics that you had written over the past few years. How long have you been writing
(lyrics or otherwise?)
Yeah, not only lyrics, but songs.  Some of the tunes have been circulating for years, demoed in various ways.  It wasn't until a couple years ago did I finally find the right people to play them with.  As for writing lyrics, I've been writing for years.  I've been playing in bands and touring for years.  I think the first song I wrote when I was seven or eight.  I wrote it with my mom and it was called 'Mr. Miller's Caterpillar.'
4. For everyone in the band, what is your musical background? Are your influences
reflected in the music you are playing with Jeremy & The Harlequins or are your tastes
totally different?
I think everyone found a common chord in this band, but everyone does have other influences and tastes.  Patrick has played in Jamaican reggae bands in the past, and while it might seem far off, the guitar lines from reggae are very similar to what you might hear in '50's rock 'n' roll.  Craig loves classic pop rock, but maybe has a soft spot for British rock, everything from the Invasion era to the Oasis/Blur Brit pop wave.  Stevie and I grew up listening to a lot of the same stuff, not only early rock 'n' roll, but also really influenced by early '70's glam like Sparks, Mott the Hoople and T-Rex.
5. Ambition seems to be a huge part of your band. What made you want to perform in front of an audience one week after forming? What was the response like?
We were there and we were asked to do it, so we did it.  We were excited to play because it had been awhile since any of us had been on stage.  Plus, we were excited about the music.
The response was good.  It was funny because a few people asked how long we had been together and when we told them that was the first time we ever played together, they thought we were lying and being jerks.
Actually, one of the other funny things about that night is at that time we hadn't yet chosen our band name.  I wanted to call it Jeremy and The Harlequins, but we hadn't really decided on it.  So the host of the evening, just prior to us taking the stage, asked me what we were called.  I told him Jeremy and The Harlequins.  And that was that.
6. You guys recently made it in the Wall Street Journal after the paper premiered "You're My Halo." How have things been going for the band since appearing in the paper?
Good.  We're definitely getting more press and more people interested.  Our biggest goal is to show more people what we're doing.  That's the best thing about press, to have other enthusiastic people, like yourself, let people in the world know about us.
7. While looking at your Facebook and press photos, even your appearance indicates that your music fits in with an older era. Is there a particular band or musician you are trying to emulate with the way you guys look?
I wouldn't say that.  I think it's more that we're representing the idea of classic America.  In the past six or seven years in this country it's been cool to see more people in this country making things again.  Not only music and art and movies, but everything from chocolate to cars to beer to clothing.  That's what the world fell in love with in the 50's, 60's and 70's and I think the world is ready to fall in love with that America again.
8. How has your hometown of Toledo responded to your music?
I'm not sure.  We all live in New York now so I'm somewhat disconnected.  We have played in Toledo a few times over the past 18 months and it seems the response is pretty positive.
9. What is next for Jeremy & The Harlequins?
We will be putting out music videos for the songs 'You're My Halo' and 'Some Days.'  Also, one of our older tunes is going to be in the season finale of the show 'Shameless' with William H. Macy.  Besides that, more shows.  Oh, and we are recording some new stuff right now that we hope to put out by the end of the year.
You can listen to "You're My Halo" below.
Mike Smagula: Co-writer and creator of children's show The Shagoolies. He  was also the bassist of the band The Number #12 Looks Like You.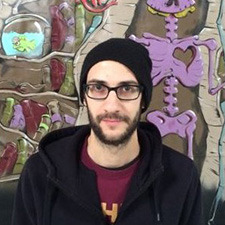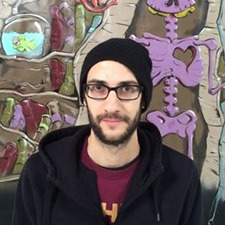 Most of you guys have been in music for a long time. What made you want to transition from musicians to creators of a kids' puppet show?
It actually came pretty naturally. From playing and touring in the #12 Looks Like You with Jesse, we would always be talking about funny episodes of cartoons or Pixar movies. After the band, we started getting together and just working on ideas that we thought would make great kids shows. Then we quickly reached out to Mat about adding his insight to everything. Mat's way of thinking matches up perfectly with ours. Then we would get in touch with Eric to see what he could bring to the project. Eric's personality was perfect for bringing The Shagoolies' main character to life.
Did you all come up with the idea for the show as a group or did one of you bring up the idea?
Jesse had the original idea that eventually became The Shagoolies. He wanted a show about a photographer that traveled. When he came to me with the idea, I immediately wanted to incorporate puppets. Together we came up with some rough ideas of the different characters and story and then went to Mat for the art and he gave us how these characters and this new world would look.
Take us through the process of creating each episode. When writing each episode do you all throw out ideas as a team or do you each bring ideas to the table individually?
It's always a mixture of both individual and a team effort. At first we all come up with separate ideas of what the overall episode is about. Once we like that topic, we start to think about different scenes within the episode. Finally, we start to put together the dialog. I think all of us always want to have certain jokes or scenes that we really like in each episode, so we figure out a way to get those all in.
Was a puppet show something that you've always wanted to do, or was it a more recent idea?
Personally, I have always wanted to do a puppet show. I been a huge fan of Jim Henson since I can remember. I wore out the VHS tapes for both the Muppets Take Manhattan and Emmet Otter's Jug-Band Christmas. It didn't take much convincing Jesse to make The Shagoolies into a puppet show, and Mat was immediately on board with what we were doing too. We believe there is a certain magic that a live action puppet can bring, instead of just using animation.
All of you are working with an impressive group of television veterans such as Cory Cavin as well as writers who have written for well known children's shows and channels. How did you get all of these people on board?
We have been very lucky that we already knew various creative people – artists, musicians, writers, comedians – many of which were friends, or friends of friends. Often when sharing our concept, somebody would be excited to connect us to someone else they knew. That's how we linked up with most of the crew on the pilot.
What do you want kids to take away from The Shagoolies?
We want kids to take away a sense of passion and fun that comes with exploring the world around you. The show is about getting out there and seeing the amazing things that might be taken for granted. For adults, seeing someone ride a bike or riding on a bus might not seem like a big deal, but to a kid (and a Shagoolie) this is something new and exciting!
Note: The Shagoolies show has a Kickstarter to fund the shooting of six webisodes.The fund has six days left for fundraising, with $3,455 raised of a $150,000 goal.
Dirty Loops: Interview with bassist Henrik Linder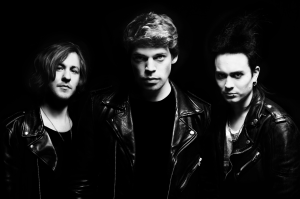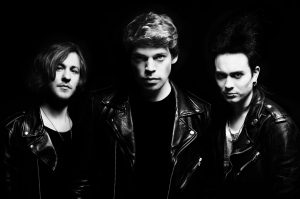 For the readers of Listen Here Reviews who don't know your story, tell us how you made the transition from a studio band to a touring band. Which setting do you enjoy playing in the most?
It's was kind of natural transition. We did an album and when it was released we started touring. Both of them are a lot of fun. It's a good thing for us to go in between them as we all like to change things all the times.
In your biography, you mention that you chose the songs you covered on Youtube because you knew you could do something different with them. Do you consider yourselves fans of the music that you cover, or are you more of a casual listener of those artists?
-I guess we're more casual listeners. Some songs we liked better than others. But we think all of the songs are well written pop songs.
How did each of you individually get started playing your instruments? Are your families musical or was music something you picked up on your own?
All out families are full time musicians or hobby musicians. So there's always been role models and people who's been supporting us from back home.
What is your song
writing process like?
We always start out with the melody and back that up with very simple chords. Then we try to get a vision of the arrangement/production and after that we add the extra everything.
Have the artists that you've covered on Youtube been influential to you when writing your own original music or were your musical inspirations for writing the album completely different?
For the melodies absolutely. I don't believe there's an accident those songs became suck huge hits. For arrangements though we have other sources for inspiration.
For each of you, what was your first musical memory?
Henrik: I guess dancing to just a gigolo by david lee Roth as a baby. I saw videos of it. I was a way better dancer back then.
Aron: the sting records my mom used to play at home. 
Jonah: my moms choir lessons. I started singing before I could talk.
What is Sweden's music scene like? Is there one particular genre that is popular or is there a mix of styles that people enjoy listening too? 
There's a big mix. Especially since streaming services get available. But the Eurovision Song Contest dominates the Swedish charts. 
What are some of the differences between touring in Europe and here in the US? As this is your first US tour, how is 
everything going so far?
It's our first nightliner tour. Which is a way more comfortable way of traveling compared to all the airport stuff we're used to. Its our first U.S. tour as well. A big difference is the climate that you could go from snow to sunshine from one day to another. Tour has been a lot of fun. And it's been great meeting all the people at the shows. Hope to do it again!!
What's next for
 Dirty Loops?
More touring next year and writing new material. We constantly need to develop.
The bands debut album Loopified is out now.
If you want to hear what Dirty Loops sound like, you can check out their video for the single "Hit Me" below.
Dylan Sneed
       Growing up, what were some of your musical influences? Is there a particular artist that has influenced you more than others?
My strongest musical influences have been my guitar teachers. I've studied with three main teachers for a cumulative amount of about 10 years, so I've logged some hours with these guys. Their impact is immeasurable, because it's on a foundational level. They taught me how to think about music, and so they've influenced the way I listen to everything, indeed how I see the world. You could say they influence the way I'm influenced. If I had to pick a couple of artists, I'd say Paul Simon and Townes Van Zandt.
Have you always played music or was it something you picked up later on?
Our church sang accapella all the time, so I started singing at an early age. I took piano lessons around age 8 or 9, but I didn't like to practice. I kick myself for that now. I started learning guitar at 15, and it was a hit from the get go. There was no doubt. Songs started coming a year or two later.
Moving from the corporate world in Dallas, TX to Hartsville, SC to pursue music is quite a difference.  What inspired you to make this change and how has it changed you?
I actually started to pursue music at a younger age. I grew up in Austin, and had a band there in high school, then several bands in college, and continued playing and touring after college when I moved to Dallas. The best explanation I can offer for leaving a town like Austin and eventually landing in a town like Hartsville while pursuing music the whole time is this: there's something in my DNA that is attracted to swimming upstream.
How has moving to a small town impacted your music? Obviously, Hartsville is not LA, New York, Nashville, or even Austin.  Why did you decide to relocate to South Carolina instead of one of the major music cities?
I won't claim that I've "been there, done that," just because I grew up in Austin, but I do believe that I've been imbued with some of that Live-Music-Capital-Of-The-World spirit. It's something you can take with you and share with others, and that's what I try to do wherever I go. I've started a couple of concert series in Hartsville, and I host an open mic. We've already attracted musicians from around the world to our little town, and events like the open mic are cultivating the kind of audience you might expect in Nashville, NYC, LA, or Austin, minus the smug hipster vibe (There are tons of cool people in all those towns, of course, but sometimes the too-cool-for-school vibe can be a little much. It happens.). It's so rewarding to witness that moment of discovery in people's eyes when they realize the inherent value of live music. To answer your first question, I feel that the combination of living in a small town and traveling the world keeps me grounded, and this hopefully keeps my music honest. I know that Hartsville is not the center of the universe. New York isn't, either. People are living lives of great significance all over the place, even if nobody's watching. And as for why I moved, I always like to cite Coelho's The Alchemist and say "I was just following my Personal Legend."
As an artist where do you want be in five years?
I want to be more honest. I want to be easier on myself. I want to still be hungry.
How was your last European tour? When finding homes to play at, what is the process like? How have music fans in Europe responded to your music? Has it been the same or better than in the United States?
My last Euro tour was great. Everything on the booking end was done for me, so I basically just showed up and played. In that way, it was better than many of my domestic tours. But you could argue that all those tours had to happen before the first trip to Europe. Finding house concert hosts can be difficult, but in my experience you end up finding two kinds of people: those who host one concert, have a good time, and move on with their lives; and those who can't get enough of it. So it's worth the work in seeking out hosts, because in many cases you end up finding lifelong supporters of your music. The folks in the Netherlands responded much the same as the Americans I've played for. They speak English just as well, so there's no real barrier there.
Do you plan to have your organization Artsville expand throughout SC and beyond, or do you envision having it be just a local organization?
Great question! If I had to pick between local and global, I'd pick global. I think the message of Artsville is something valuable to people all over the world. I printed over 1,000 black and white bumper stickers with the simple phrase, "try new things." and I've handed them out to just about anybody I run into. It's a message I think we could stand to see more of, no matter where we live.
If a major record label wanted to sign you, would you take the offer or do you see yourself going with an independent label, or doing things completely on your own?
It all depends on the deal. I'd want to surround myself with smart people that care about me and consult them before I made a decision like that. The most important question to ask in that situation is "Do these people believe in me?" True supporters are those that trust you, even when your art begins to evolve.
What advice do you have for aspiring musicians who want to have professional careers in music, as well as those who are thinking about making a career switch to playing music full time?
A few things. Measure twice, cut once. Sound good, and keep going. Be yourself. Those are the best pieces of advice for aspiring professional musicians I've ever heard.