Shawn Mendes (Austin City Limits, Weekend 2)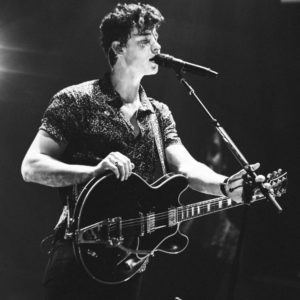 Starting his career on the iPhone app Vine, then Canadian teenager Shawn Mendes didn't quite know the ride he was about to embark on. Releasing his debut album Handwritten in 2015, devoted followers of Mendes on social media finally got to hear him perform for longer than six seconds, creating a relationship with artist and fan that would become unbreakable, while also reminding everyone just how social media had changed the pace of a rising music career. Instead of taking years to "make it," if you played your cards right, you could potentially make it within months.
Modeling his music after British crooner Ed Sheeran, Mendes has come up in an age when singer-songwriters have largely been forgotten but have come back into the fold with musicians like Sheeran, who write original tracks that stick with people and show off their enormous talent. Releasing his third album, which is appropriately titled Shawn Mendes, back in May, we saw a major change in the delivery of his songs, releasing a piece of art, instead of dropping music that appeals to the flavor of the moment. Now at the age of 20, Mendes is already performing at some of the biggest festivals around North America, a huge but positive career move, given his time in the industry, and his primary audience of teenage girls.
Seeing him on the evening of day three at Austin City Limits (ACL) in Austin, Texas on the Honda stage was quite a treat. I had been wanting to see Mendes' perform live since the Handwritten days, and he was one of the crucial artists that I knew I couldn't leave the festival without seeing. Opening with the standalone single and hit song "There's Nothing Holdin' Me Back," by the time Mendes started plucking that infectious opening riff, everyone who had been waiting in the sun and mud for almost an hour or longer, was ready for Mendes to perform. Appearing in a button-down white shirt, and his usual look of black jeans and boots, you could tell that Mendes was ready to kick off the final performance of what's been called "the festival tour." Singing along to every word, the crowd didn't miss a beat for the opening number, trying to savor every second.
Performing his latest single "Lost in Japan," the crowd once again sang along with Mendes, who was eating up the fact that he had one of the largest crowds of the weekend. After seeing photos, you were lucky if you got just a glimpse of Mendes on stage, if you happened to stand in the right spot.
Performing older tracks such as "Stitches," allowed Mendes to go back his roots, the only song he performed off Handwritten. While he tailored the setlist to fit a festival crowd, which includes almost all his hits, it felt like there was something missing from this era of his career, even though it was such a short time ago. Performing a gorgeous acoustic version of "Youth" a song off Shawn Mendes, it normally features a duet with vocalist Khalid. While Khalid did not perform at ACL on Sunday, this version of the song did not need anything else but Mendes and his guitar. Beautifully sung, no one wanted this one to end.
Topping off his hour long set with a cover of the Kings of Leon track "Use Somebody" and his song "Treat You Better," off his second album Illuminate (2017,) Mendes could have performed a full set if he was allowed to, and its obvious everyone wanted it to continue. While Mendes is still new to the game, it wouldn't be surprising if he is booked to play the American Express stage in a few years, where the biggest bands of the festival perform. After his hour-long set, Mendes' songs feel timeless and the crowds seem endless. With each album, hopefully the journey continues.
Yonder Mountain String Band (Stubbs, Austin, Texas)
Coming through Austin on Saturday February 3rd, Colorado bluegrass band Yonder Mountain String Band performed at Stubbs on the outside stage with Illinois bluegrass act Old Salt Union as their opener. While the stage was nearly full, the overall show left plenty to be desired, particularly if you weren't a die hard bluegrass fan. Coming on at 8pm, Old Salt Union, who refers to their preferred genre as "new grass," which incorporates rock music with other genres, rocked the house and could have gone on for several more hours if they were allowed. With plenty of energy from stand-up bassist Jesse Farrar, who played more like a rock musician, the band played for nearly an hour, an unusual period for an opening act, performing old favorites with some new tracks thrown in towards the end.
At the half hour mark, Yonder Mountain String Band took the stage and began what would be a long three hour set that ran until after midnight. Welcoming fans to their pre-Super Bowl party, courtesy of banjo player Dave Johnston, the group's stage presence felt flat, though this was saved by the group's talent and interesting songs, making fans content with long jams and complex guitar parts, that is unique to the bluegrass style.
Performing songs such as "Dancing in The Moonlight" from their 2017 effort Love. Ain't Love, fans danced around like they were at a John Denver concert, while soaking up every note the group played. While Yonder Mountain String Band are good musicians and engaging enough to keep new fans curious, you really must like and respect bluegrass music to enjoy hearing it live.7
With 12 albums under their belt, Yonder Mountain String Band has found their groove and while die hard fans won't be leaving their shows early, for those who are more casual, it may take a while to warm up.
The Red Hot Chili Peppers (Austin City Limits, Weekend 1)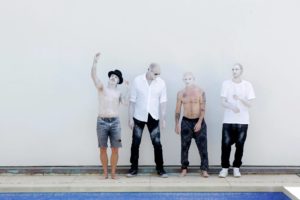 For the last couple of years, it feels like Austin, Texas' most well-known music festival Austin City Limits (or ACL) has rested on its laurels when they book bands. With acts such as Andrew McMahon In the Wilderness, Chance the Rapper, and Jay Z it feels like the festival organizers have been playing it safe, though when Los Angeles funk rock band The Red Hot Chili Peppers gathered a gigantic crowd on week one's second day, the group made it feel like ACL had made the right decision to book the Chili Peppers for the second time in the past five years.
While they have been performing their own brand of funk rock with a sprinkling of hip hop for over 30 years, their set at ACL was proof that they still have what made them special when they formed. Opening with a jam that demonstrates the musical dynamics of bassist Flea, drummer Chad Smith, and guitarist Josh Klinghoffer, the crowd ate up every note, readying themselves for when front man Anthony Kiedis would make his appearance.
Opening officially with "Can't Stop" the crowd roared with enthusiasm, singing along to every word, with Kiedis leading everyone through the song effortlessly. With entrances like this, it feels like the Chili Peppers were made to perform at festivals with 75,000 music fans singing back at them. Continuing with the hits, the group glided into "Dani California" from 2006's Stadium Arcadium, to plenty of screams and singalongs. It's clear the crowd was enjoying one of the festival's oldest acts, as the band held the audience in the palms of their hands.
Performing only one song from their latest LP The Getaway, released earlier this year, the group made the crowd content by only playing well-known tracks, though of course when you are playing a festival it may be best to stick with what everyone knows. Tracks such as "Dark Necessities" the first single off The Getaway, had little effect as a single, and it had the same reaction from the crowd who didn't show much enthusiasm. Despite this hiccup, the band kept things going smoothly by performing tunes such as "Californiacation" and an early tune "Areoplane" leaving the crowd thrilled.
Ending the set with "By The Way," the crowd wanted more, though it felt like the band wasn't going to come out as the house lights went out. After several minutes, the quartet comes out and heads into a short encore with a solo by Klinghoffer as a tribute to Tom Petty by playing "A Face in The Crowd." Ending with the one of the group's most well-known tracks "Give It Away Now," it was a fantastic end to what could have a boring festival, though the Red Hot Chili Peppers saved the evening.
Mastodon, Eagles of Death Metal, and Russian Circles, Moody Theater, Austin, Texas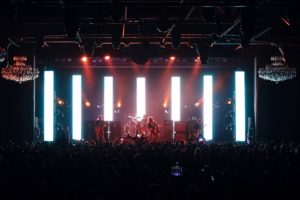 Out on the road to support their new album Emperor of Sand for the last month and a half, Atlanta metal act Mastodon wrapped up a dynamic tour in Austin, Texas at The Moody Theater on Saturday May 20th, to an energetic and enthusiastic group of die hard fans. Bringing out Chicago instrumental trio Russian Circles and Southern California rock band Eagles of Death Metal as supporting acts, the night was certainly going to get the crowd fired up.
Kicking off their 30-minute set with the song "309," Russian Circles left plenty to be desired, though once they got warmed up the bands abilities began to show through, as they took the audience through a maze of dizzying sounds and emotions, though their body language failed to illustrate that they wanted to be there. Failing to introduce themselves to the mostly empty and bored venue, it often felt like the group didn't really know what to do while pushing through their four-song set. While an opening band often sets the tone and mood for the rest of the show, by the look of things, it's a good thing that Eagles of Death Metal and Mastodon are energetic acts that leave their audiences content.
With a start time of 8:30pm, Eagles of Death Metal came on 10 minutes early, more than making up for what Russian Circles lacked. As soon as they got on stage, it became obvious that front man and guitarist Jesse Hughes was going to be the glue that kept the band going throughout their hour-long set. Opening with "I Only Want You," the band was vivacious from start to finish, with Hughes saying that it was the best tour he had ever been on, and bassist Jennie Vee locking things down with punchy bass lines and a presence that could rival most male musicians. Playing such well-known hits as "I Want You So Hard (Boy's Bad News)" the group does not have a hint of heavy metal in their music, though their passion and presence made them fit right in with Mastodon's bold and heavy licks.
To end the night, Atlanta's Mastodon took the stage to cover not only material from their latest release Emperor of Sand, but songs from previous albums as well. Opening with "Sultan's Curse" from Emperor of Sand the band wasted no time showing off their musical power and the fact that they light up every stage they play, with pounding licks from their drummer Brann Dailor, and shredding solos from guitarists Brent Hinds and Bill Kelliher being the highlight of the show. Not going to deep with their setlist, they played it safe by only performing tracks from the last few records, keeping fans and some more fair weathered listeners happy with the selection of songs.
While their new LP Emperor of Sand sounds powerful when you are listening to the album, the groups sound on stage is just as convincing, giving an exceptional performance that one won't be forgetting. Once the house lights went on, it felt like the crowd was hoping for more, and at one point it felt like there would be at least one more song. While there no more music to played, the band did come back on stage to thank the audience for a great tour. Fans were appreciative, and hopefully they will back on the group's next run.
Don Henley and JD and the Straight Shot, Moody Theater, Austin, TX: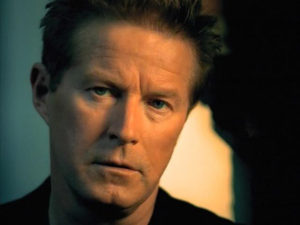 Known as the drummer for the Eagles since 1971, Don Henley has been playing music for decades, whether with his band or as a solo artist. Promoting his solo work on his current tour, Henley came to Austin, Texas earlier this month to perform at the Moody Theatre.
Opening for Henley was New York City folk band JD and the Straight Shot. While the groups lighter songs complimented Henley's rock solid tunes, the band needed some improvement when performing up on stage. Promoting their most recent record Ballyhoo!, the group has come up with some great musical ideas, however many of them fell short, mostly due to the lack of interaction from lead singer Jim Dolan.
Content to let his band do most of the work during the performance to keep the crowd engaged, as a lead singer, Dolan came across as boring. Performing songs such as "Perdition," "Ballyhoo" and "Glide," the groups playing skills were impressive, though this positive aspect of their musicianship did not translate well to the stage, leaving much to be desired.
To get the audience warmed up for Henley's set, old radios hung from the ceiling playing sound clips of old songs which kept the crowd entertained while waiting for Henley to come out.
Turning 70 this year, Henley still plays well, never letting up in energy, while alluding to his fans that he knows that his time as a performer is growing shorter. Telling the audience that he and his band "want to play while we still can," Henley's passion and his sense of humor never wavered throughout the performance, playing each song completely by the book, which covered the entire span of his career with songs by the Eagles, some covers, and a few Henley originals too.
Opening the show with "Seven Bridges Road" a Steve Young cover, Henley and his 11-piece band sang an acapela rendition of the track to much applause, giving fans a good taste of what was to come.
Songs such as "Dirty Laundry" and "Sunset Grill" gave Eagles fans plenty to reminisce about it, as the show was truly a trip down memory lane, as there were only a few young people in the crowd, born after Henley's prime era with the Eagles. Covering the Leonard Cohen track "Everybody Knows" and "It Don't Matter to the Sun" by Garth Brooks, brought some added twists to the set list along with some modern touches. The only gripe about the performance was how safe Henley seemed to play things with the set list. Changing up none of the songs for a live setting, some of the tunes felt bland and uninspired when played in front of an audience, though the audience seemed content to hear each number just as they remember them.
Leaving the best for last, Henley knows exactly what his audience wants, which was to end with "Boys of Summer" which drew cheers from nearly everyone in the theatre. Ending with two encores which included the tracks "Life in The Fast Lane" and "Hotel California," the night ended with a tribute to late Eagles member Glenn Frey, leaving everyone feeling like you should see Henley while you still can.
Transviolet, Antones, Austin, Texas: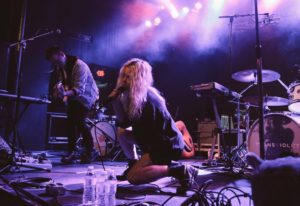 Gaining welcome promotion in 2015 after One Direction's Harry Styles tweeted lyrics to their song "Girls Your Age," Los Angeles electronic-pop act Transviolet have been attracting new fans at every show they play. The 500-capacity venue Antones in Austin, Texas, is traditionally a jazz club that often books bands of other genres. Opening for fellow Southern California group LANY (pronounced lay-nee,) the group held their own on stage, after performing at SXSW earlier this year which also takes place in Austin.
Opening with the track "Bloodstream" from their 2015 EP, the venue held no shortage of passionate fans with the band playing well, despite little band to crowd interaction, which is something that could be improved upon. The only downer for the night was the overpowering bass and drums, and while this is not the bands fault, the high volume did not fit the venues small space, leaving much to be desired when taking in the concert experience.
Tracks such as "LA Love" were also a hit, with fans singing along to every word, acting as if Transviolet were the biggest group in the world. And while a few concertgoers were not familiar with the band before their performance, judging from their reaction, they were convinced of their talent at the end of their set. Closing with their viral hit "Girls Your Age," Transviolet were well received, adding to their explosion in the past year.
LANY, another electronic-pop act was up next. Opening their set with a video of Whitney Houston singing the National Anthem added to the bands quiet quirkiness. While watching Whitney Houston was not the only time that the group played videos during their set, we wondered what the purpose of this was. From a .gif of Angelina Jolie to ocean waves crashing, we wondered if they were looking to add a certain effect to their live performance, though their performance would have been fine as is. Kicking off with the track "4EVER," the groups light synth sounds are pleasing to the ear, but the lack of knowledge over at the soundboard led LANY's set to have the same downfalls as Transviolet's set.
With the entire crowd standing at this point, it was clear who the audience was here to see. Songs such as "Like You Lots" and "Quit" were particularly crowd pleasers, with lead singer Paul Klein at one point telling the crowd to "let loose, because we're family."
With an encore consisting of "Walk Away" and "ILYSB" (an acronym for I Love You So Bad,) the buzzing atmosphere was contagious and no one wanted the night to end, with both bands looking like they felt the same way. Leaving fans hoping that both acts could add Austin to future tours, we are confident that both bands will sell out shows again in the Live Music Capital.
Culture Club, Statesman Skyline Theatre, Austin, Texas: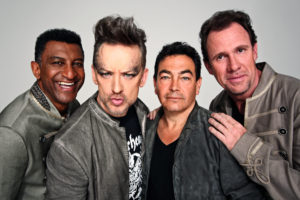 When bands come back after a long time away, it's always hard to tell how they will do. Will fans come for the nostalgia or because they still enjoy the music? For England's Culture Club, their fan base came for both of these and more.  Currently in the middle of a 50-date tour that has visited everywhere from Manilla, Japan, Australia and now to the United States, Culture Club's music still sounds fresh and inviting, and ready to give their fans one big party, with Culture Club and their opening band The English Beat (known as "The Beat" in England) still having what it takes to put on a fantastic show.
Performing at Austin's Statesman Statesman Skyline Theatre, both groups had a stage presence that is only found in the most experienced bands and is something that many groups today could not pull off. This was key for both acts, with The English Beat playing their timeless ska tunes with an ease and flow that set up the atmosphere for the rest of the evening. From the second they walked onstage to the minute they walked off, The English Beat was on fire, and they could have played for another hour if the schedule had permitted it.
A 10- minute set change was in order and as soon as the lights went down, the screams began for Culture Club. While the group had their height of fame in the 80's, they have attempted to reunite several times, with this current tour seeing the band back for a long-term reunion. Opening with "Church of the Poison Mind," the band came out on stage with drummer Jon Moss kicking off the show, and the group's most famous member, Boy George, stepping onto the stage last.
As always with well-known front men, Boy George received the most applause throughout the night, making the crowd sing along as they hung on to every moment. With his vocals sounding better than ever, Boy George is one of the best vocalists in music today, giving the crowd a full hour and a half of not only great music but plenty of laughs, which included giving a nod to his stylist, when he tore off his jacket due to the Texas heat by saying "I'm so fucking hot, I don't care what my stylist says!"
Running through many of the old hits such as "Time (Clock of the Heart)" and their biggest hit "Karma Chameleon," no one in the crowd seemed stuck in the past, happy to revisit their younger years for a few hours. While there were a wide range of ages at the show, the unity and passion of the Culture Club fan base remained present throughout, allowing longtime fans to enjoy the music, with newcomers gett9ng the chance to appreciate the talent that Culture Club has. Ending the show with a cover of T Rex's "Bang A Gong (Get It On,)" Culture Club ended the night on a high note, with no one wanting the evening to end.
Note: Several weeks before the show, Listen Here Reviews owner Lauren Gribble did an interview with Culture Club guitarist Roy Hay for Austin.com. If you would like to read that interview, please go here.
Todd Rundgren, The Fillmore, San Francisco, California: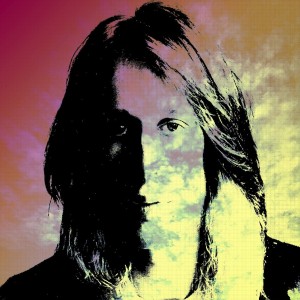 Concert promoter Bill Graham has long been a legendary figure in the San Francisco Bay Area. A music enthusiast and highly skilled concert promoter, Graham was a man that everyone knew about, and his passion for music is what drove him to have a solid career in the Bay Area throughout the 60's and 70's, along with being known for helping the careers of former Bay Area greats The Grateful Dead, Janis Joplin, and many others. This influence was felt on January 14th, as music fans packed The Fillmore on Geary Street to relive the memories that made the music scene of these decades so great. This celebration consisted of not only a Rundgren performance, but a tribute to a man who left far too soon. The Bill Graham Foundation, who is dedicated to honoring Graham's legacy, was hosting a benefit and birthday party to remember his life and his contributions to the local music industry as he died in a helicopter crash at the age of sixty in 1991. On the day of the benefit, Graham would have been eighty-five years old. With performances from Oakland folk act The T Sisters, fans also got a chance to enter a raffle and end the night with a slice of birthday cake.
The T Sisters, an up and coming act from across the bridge in the East Bay, put on a simple performance where mandolins and fiddles reigned throughout their set, as they exposed fans to their delicate and almost fragile tunes, with an inviting feel that got fans warmed up for what was to come. While the crowd enjoyed the T Sisters, it was obvious that they were there entirely for Rundgren.
Getting his start in the 1970's as a solo artist after becoming unhappy working behind the scenes as an audio engineer, Todd would end up starting a successful career for the next thirty plus years, churning out hits such as "I Saw The Light", "Hello It's Me", and "Bang The Drum All Day." Despite getting up there in his years, Rundgren played extremely well with a band that demonstrated their razor sharp chops that was on the same level as many of their younger peers. With the set focusing entirely on his hits, the crowd thoroughly enjoyed themselves, all while letting Todd know that they weren't going to let him down when it came to crowd participation. After mentioning Graham many times throughout the set, as well as announcing that this would be one of the group's final shows as Bay Area residents, the band excited the stage, leaving the room full of excited fans and pot smoke, as they fondly remembered an era that is long gone.
Ed Sheeran, Frank Erwin Center, Austin, Texas: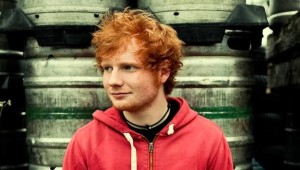 For every generation, there is a singer-songwriter that comes along and really cements a place within the music business. For the millennial generation, that musician is Ed Sheeran, a British singer-songwriter who is not only a true one-man band, but an exceptional performer that doesn't come around to often. First achieving fame in 2011 with his debut album +, along with an opening slot on Taylor Swift's Red tour, Sheeran has become one of music's most well known and in demand musicians. His performance on May 6th at the Frank Erwin Center in Austin, Texas was sold out, and while the packed house was mostly made up of young people, there was also a good mix of older folks, which proved that not only does Sheeran's music have mass appeal, but also longevity as well.
Opening act Ben Kweller who is from Austin was added at the last minute, as the original opening act Foy Vance could not make the performance. While both acts had a minimal set up, the sound was great for a space as large as the Frank Erwin Center, and every note was heard clearly, a rarity for large venues. Playing for around forty minutes, Kweller helped the crowd settle in for the evening by playing as many songs as possible from his albums, and while the audience was content to just sit and take in Kweller's performance, it's obvious that they were enjoying themselves, as a few die-hard fans sang along to every word.
While Kweller mostly stuck to an acoustic guitar during his performance, he also played the piano, showing his versatility as a musician. Once Kweller excited the stage, it was nearly a half an hour before Sheeran began playing. While Ed was out on the road to promote his latest album X (Multiply) he played a wide range of songs including tunes from +, and a few tracks from the movie soundtracks he has been featured on including The Hobbit: Desolation of Smaug and The Fault In Our Stars.
Wasting no time in starting his performance, Sheeran walked on stage, picked up his guitar, and started right in with a snappy performance of "I'm A Mess" a song from X. Right away, we are reminded why Ed is such a popular artist. Not only does he come across as a regular guy that reminds us of our friends, but his vocals and guitar playing are exceptionally good, and while many artists are accused of lip synching when their vocals sound perfect on stage, no one can argue that about Sheeran as everything the audience hears is live, since every sound the crowd hears is recorded on stage through a loop pedal that gives off the idea that you are hearing multiple instruments.
Songs such "Lego House" and "Thinking Out Loud" were obvious fan favorites as the audience got to sing along with every word, as well as witness a marriage proposal during "All of the Stars" when Ed noticed a sign holder in the audience and invited him up on stage, which fans found out was a rare occurrence during Ed's performances. A sweet proposal (chalk full of Sheeran song references), it was the highlight of the evening; with Ed saying that it would be impossible for him to top it.
While Ed performed for about an hour and a half, the crowd could have kept going all night, and gladly welcomed an encore of "You Need Me, I Don't Need You" and "Sing." Always a great tune to get the crowd energized, "You Need Me…" had the crowd enjoying every second, while "Sing" had the fans breaking out into gang style vocals, with Sheeran encouraging everyone to sing along, as they soaked in the last moments of the night. After watching Sheeran perform, he is very much on fire, exuding a kind of confidence that every musician should have. Growing by leaps and bounds with X, with his next release, he will only grow that much more as he positions himself to be a career artist for the rest of his life with his fans following him until the end.
Matt Pond PA and Young Buffalo, Stubbs, Austin, Texas: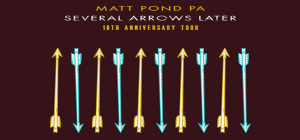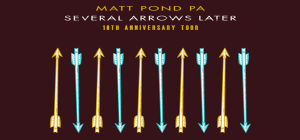 On April 19th at Stubbs in Austin, Texas, two bands graced the stage called Young Buffalo and Matt Pond PA. At 9 pm, Mississippi rock band Young Buffalo kicked off their set and really set the tone for the night ahead. Playing each song to perfection with a lot of obvious rehearsal, Young Buffalo got the small crowd buzzing in anticipation for Matt Pond PA. While the band refrained from announcing song titles as they performed, the one thing that was very obvious throughout their performance was their great sense of melody and harmony, which in a live setting sometimes does not translate well, due to its limitations. While the group did not do much in the way of interacting with the crowd, their set was one of the few instances where this did not matter, as each person in the audience seemed to be thoroughly enjoying themselves, even if they weren't familiar with the band before watching them perform.
Incredibly solid and never missing a beat, it was a bummer they only played for an hour, and judging from the bands enthusiasm, they didn't want it to end either.
Next up was Matt Pond PA, a New York based band that have been playing together for over a decade, with their live show illustrating this perfectly. Celebrating ten years of their album Several Arrows Later, the band played through songs from the album, a few old favorites, and some new tunes. While the band play laid backed and easygoing pop tunes, they also have a haunting beauty to them, made possible by the inclusion of a cello, which gave each tune that included it a fresh edge that makes Matt Pond and his band an invigorating group to listen to. While the band did not offer much crowd interaction, this was also a rare group where none of that seemed to matter to the crowd. Content to watch the band play their instruments, the audience didn't do too much moving around. Putting much emphasis on their songwriting and live performance, Matt Pond PA puts on a well rehearsed set that is usually put on by musicians that have been performing for several decades, making sure that every note was played perfectly, while also allowing each person in the venue to hear every part of the song.
While both bands consist of passionate musicians and were well received by their audience, both Young Buffalo and Matt Pond PA should be playing to much larger crowds than the one at Stubbs, and maybe with time that will happen. But until then, Matt Pond PA and Young Buffalo will continue to play to small crowds while continuing to be loved among their enthusiastic fans.
Jeff Rosenstock, Chumped, Gospel and the Wolf, The Mohawk, Austin, Texas: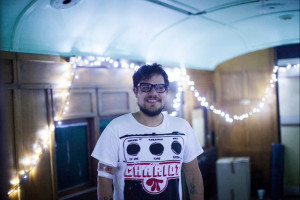 On April 16th, punk singer-songwriter Jeff Rosenstock rolled into Austin, Texas to perform at The Mohawk, along with opening acts Chumped and Gospel and the Wolf. While the inside stage was full of enthusiastic fans of all three groups, the music was anything but exciting. Local act Gospel and the Wolf, which is the stage name of singer-songwriter Reynaldo Renteria III, kicked off the show as the night's only true solo act. While his songs weren't bad, Renteria's stage presence was very boring, offering the crowd nothing to feed off of as he performed. While it was obvious that someone had given Renteria his "big break" by opening for Jeff Rosenstock, he is not one of Austin's better musicians, and he failed to set the tone for what was to come, other than proving that the concert was very small time.
Chumped, the show's next act is a pop punk band from Brooklyn, New York. While the group put as much energy into their show as they could, it ultimately didn't translate well, whether it was in their performance or their sound. At different points throughout their set, it was very difficult to hear each song and what they sounded like, particularly when their microphones gave out and front woman Anika's vocals were absent from the mix, while the crowd continued to carry on, oblivious to the fact that her microphone wasn't working.  By the time, the audience was done handing the band a few beers, the group was off the stage, and we were down to the show's headliner, Long Island musician Jeff Rosenstock. While Rosenstock has made waves in the indie and pop punk scenes for his latest album We Cool?, his performance was anything but good. The aspect that stood out the most was how poorly Rosenstock seemed to handle the stage, and how no one seemed to care. As a mosh pit formed, Rosenstock jumped around the small stage aimlessly, trying to make his music sound memorable, even though each song was a jumbled mess. While each track blurred into one another, Rosenstock failed to announce any song titles, making those unfamiliar with his music feel like his performance was one long song, making for a sloppy and disjointed performance.
As the tour moves on to future cities, it's obvious that both Chumped and Jeff Rosentock have devoted fans who will be listening to them long after they disband, however we also question how much longevity they have, and our guess is not long.
One Direction/5 Seconds of Summer: Live At The Alamodome, San Antonio, Texas: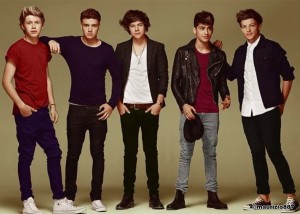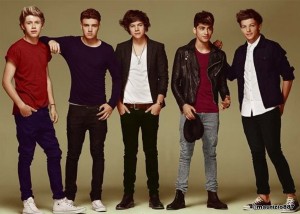 The Alamodome in San Antonio, Texas greeted thousands of teenagers and their parents on September 21st, when the stadium welcomed boy band One Direction and Australian rock act 5 Seconds of Summer, for One Direction's Where We Are Tour. 5 Seconds of Summer are from Sydney, Australia, and were discovered by One Direction's Louis Tomlinson in 2012 after the band posted a cover of "Teenage Dirtbag" by Wheatus on Youtube. Once One Direction invited the band to tour with them on the Australia leg of their Take Me Home tour in 2012, 5 Seconds of Summer started to gain worldwide fame. Nearly two years later, the group has released a self titled full length album, and is now playing stadiums even though the majority of the band members are still teenagers, with their ages ranging from eighteen to twenty. Opening with "18", the band and their young fans set the stage for what was to come later on with One Direction. Enthusiasm was felt from every corner of the Alamodome, along with screams that made many of the brave parents in the audience cringe, while also being thankful that they were far removed from their teenage years.
Despite the mediocre sound, the crowd which was mostly made up of teenage girls who sang along to every word despite not being able to hear the music over the audience. A cover of "What I Like About You" originally performed by The Romantics, was not lost on the groups fan base as 5 Seconds of Summer recorded their own version of the track on their recently released She Looks So Perfect EP. The new reworked version was given new life by the band, as they played their instruments with obvious skill, while giving the track a huge sound. The group also slowed things down a bit with their current single "Amnesia", an acoustic ballad which had the entire crowd making use of their iPhone flashlights to give the song's performance a pretty atmosphere. Closing out their set with their hit "She Looks So Perfect" the crowd sang along in perfect time with the group, as the bands shouts of "hey" was one of the highlights of the night. While the group has been labeled as a boy band by the media, most likely due to their connection with One Direction, 5 Seconds of Summer are out to prove that they are a rock band, and a good one at that. The group will start its worldwide Rock Out With Your Socks Out Tour in 2015.
After 5 Seconds of Summer exited the stage, One Direction was up next. While the band did not come on until almost an hour later, the crowd was easily entertained as the trailers for their upcoming Where We Are Tour movie and a commercial advertising their new perfume kept the girls screaming nearly nonstop, as each advertisement was put into heavy rotation during the wait. The band got their start on the UK X Factor in 2010, after all five members auditioned as solo artists. While none of them made it through on their own, Simon Cowell, the shows head judge, decided to put the five members into a group as a lifeline for the remainder of the competition since he felt their talent was too good to let go of. After experiencing fast fame after the X Factor wrapped, the group released "What Makes You Beautiful" off of their debut album Up All Night in 2011. Going from teenybopper sensations to a Mumford and Sons inspired rock act, One Direction have become one of music's biggest bands, and their performance on Sunday night not only demonstrated how far they have come musically, but also how much their success has ballooned in just four short years. Opening with their recent single "Midnight Memories", it felt like the crowd was seeing a full-fledged rock act instead of a boy band. Niall Horan, the group's lone instrumentalist, played guitar with a natural ease that gives the band an edge, something they need in order to keep the stadiums filled. While there has been talk about which member will be the first to go solo if the band were to break up, member Liam Payne will likely be the first to accomplish this, as he spent the most time interacting with the crowd, while giving the best vocal performance out of the entire band.
While the band ran through all eighteen tracks on their 2013 album Midnight Memories, they didn't miss a beat in their performance, and just after a few minutes of watching them, it's obvious that the band puts a lot of hard work into their show, while getting joy out of the fact that the fans love every moment. While there were a few memorable moments throughout the set, one in particular stands out. During "Don't Forget Where You Belong" also off of Memories, the band displayed a screen showing footage of their X Factor days, along with various performances and scenes from their movie This Is Us, released in 2013. A very nostalgic moment for many longtime fans, the audience was gently reminded of what the group has achieved in such a short amount of time. The lyrics to the song, which discuss not forgetting where you come from, added a nice backdrop to the short movie and gave the performance a hint of something special.
Playing their hit acoustic song "Little Things" was also another highlight as each member got to showcase their vocals in an acoustic setting, which was needed badly about half way through the show, as the muddy sound drowned out the band and their backing musicians. An intimate atmosphere was created when fans took out their phones to light the entire arena once more, providing a glow that fit the soft love song perfectly.
"Best Song Ever", closed the performance with fireworks and plenty of strobe lights, ending what many of the group's teenage fans would consider one of the best nights of their lives. The Where We Are Tour continues tomorrow night in New Orleans, Louisiana, and ends on October 5th in Miami, Florida.
Nina Diaz: Live At The Belmont:

On Thursday night The Belmont hosted the first night of a 3-show residency by Nina Diaz, the singer/songwriter/guitarist/frontwoman of Girl in a Coma. At nearly ten minutes until showtime, the indoor venue was nearly at capacity.
The Painted Redstarts opened the show, and seemed a bit green. An up-and-coming young band, they've gotten some recognition throughout Austin due to frontman William Graham's solo accolades. But onstage, Graham and guitarist Seth Jackson seemed tentative, looking into their microphones as if to avoid the eyes that filled the room.
The rest of this review can be read at Coyote Music.
SXSW iTunes Festival: Night 5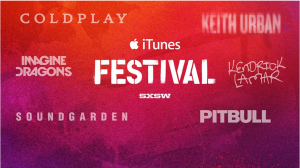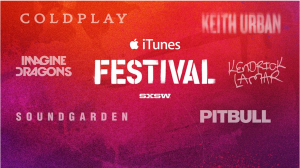 Spanning over two weeks, attendee's of the interactive, film, and music festival South By Southwest (SXSW) got their fair share of new bands, films, and the latest innovations in technology. For the music portion of the festival, 2,000 bands descended into Austin to perform at over 1,000 stages throughout the city. While the event has grown bigger with time, this year Austin decided to host the iTunes Festival, which made its debut in America after originating in London, England. While the London festival takes places over a month, the American version took place over five nights and features artists like Coldplay, Kendrick Lamar, Willie Nelson, and Keith Urban.
For its closing night, the US iTunes Festival went out with a bang and for everyone watching, it was a success that hopefully will come back next year. Opening the fifth night was a fresh new country singer named Mickey Guyton from Waco, Texas. During her set, Guyton had a hard time containing her excitement that she was playing the Moody Theatre opening for a legend and a hit making country star. A shout out to her family and friends was in order, as the audience was introduced to Mickey and her humbleness, and it doesn't look like she will lose it any time soon. Performing many songs off of her upcoming debut album, Guyton danced around the stage, trying her hardest to make sure the crowd was having a great time. Sounding like Faith Hill with her country infused songs, and Whitney Houston with her belting vocals on original songs such as "Unbreakable", Mickey's gift for singing could not be ignored. Her band was also up for the task of accompanying her, as they guided Mickey through each song bringing their own enthusiasm to the music. While Mickey's music will delight fans of the modern country genre, her overall sounded a bit generic, as most of her songs sounded very similar to today's country hits, but her vocal chops make up for it.
The interesting thing about the show bill was that Willie Nelson, one of country's biggest entertainers, opened for Keith Urban, someone whose songs don't sound to country. In a way, the show looked to be set up that way, as listeners can hear the beginnings of country music with Willie and then listen to the new country with Keith, which sounds more rock mixed in with a smattering of banjos and twangy guitar hooks. Willie opened the show with "Whiskey River" to a thundering applause from the audience. While Willie did not play with the same ease as Keith Urban due to his old age of 80, his happiness and enthusiasm for performing was contagious as the crowd ate up every moment. Hits like "On The Road Again" were interjected with Willie throwing up his hands singling the crowd to sing along, where no one missed a beat. Covering the Stevie Ray Vaughn track, "Texas Flood" was a smart move as well, as it gave Willie's son Lukas Nelson who played guitar, a chance to treat the audience to his raw and emotional vocals, bringing cheers from the crowd. Closing with "I Saw The Light" a cover of the Hank Williams tune, the fans didn't want him to leave, though in typical rock star fashion he threw his iconic red bandana into the crowd before exiting the stage.
About fifteen minutes later, Keith Urban began his set with a banjo intro, hinting at his country influences, however the rest of his performance was about as rock and roll as you can get. Giving his guitars a serious work out, he bent and shredded his guitar strings like it was his last performance. Opening with his hit "Long Hot Summer", Keith wasted no time in giving his fans exactly what they wanted: an enthusiastic performance by someone who enjoys playing his songs even if he has played them a thousand times. Fan favorites like "Sweet Thing" "Cop Car", and "When The Stars Fall 4 U" were played to perfection. The great thing about his performance was that each song was executed so well it felt at times like you were listening to a record, something that is a rare feat in a live performance. With each passing moment, the enthusiasm grew, and if the audience had had their way he would have played well into the night. Closing the show with "Somebody Like You", Urban made sure that fans will remember the performance for years to come. After his exit, it was less than five minutes before he entered the stage again for a three song encore playing "Til' Summer Comes", "Who Wouldn't Wanna Be Me", and "You Look Good In My Shirt."
If you weren't a fan of Keith before the show, there was a very likely chance that you would be by the show's end. There is nothing better than paying your hard earned money to see a musician who loves what they do and Keith Urban embodies that completely.
The 1975: Live at Waterloo Records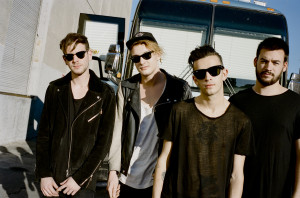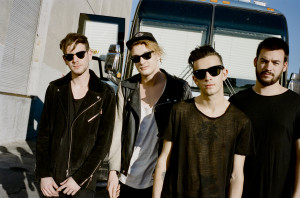 The 1975's set at Waterloo Records in Austin, Texas didn't go as planned since the weather decided to take a turn for the worst. With heavy rain coming into town, the nationally recognized record store decided to bring the band inside to kick off the last day of SXSW free shows at the store. With a small capacity of only 300 people, everyone who made their way into the store was considered fortunate. Due to the small stage, the band could not perform a full set with electric instruments so they opted to go acoustic, playing only two songs. While the band played less than twenty minutes, they made great use of their time. While front man and guitarist Matt Healy claimed that they weren't normally an acoustic band, they seemed well fit for the task as they performed "Sex" and "Chocolate." While both tracks are normally punchy and upbeat with an 80's bent, both songs were stripped down giving both tunes a very serene quality, giving their lucky fans a rare experience.
While the group has played around Austin all week for SXSW, an acoustic set was probably not in the cards. While the band has fought its critics for years to receive attention for their music, their music, acoustic or otherwise, is brilliantly written and played. The band is playing one final set at Stubbs tonight for badge holders and those with wristbands. The showcase will begin at 9:30 pm.
Coldplay: Live at The Moody Theatre (SXSW)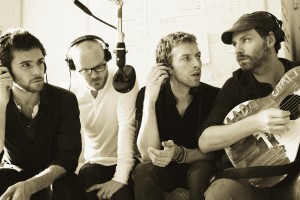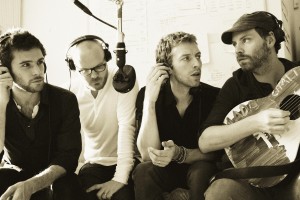 Coldplay's performance tonight at the Moody Theatre in Austin, Texas as part of the iTunes Festival, was certainly a highlight for those who could attend the concert in person. This year's iTunes festival, which originated in London, England, has made its debut in Austin as part of the SXSW (South By Southwest) music festival. SXSW music badge holders were able to enter into a lottery in order to win a spot at the intimate show. Badge holders who were not lucky enough to score a seat were able to stream Coldplay's set on iTunes, along with the public. The band opened up their dazzling set with "Always In My Head", a track off of their upcoming 2014 album Ghost Stories. While the song itself was a boring new start for the band as they veer towards a more electronic sound, the band still captured the attention of its audience who knew they were very lucky to be a part of the small show.
Once the band launched into their 2011 hit "Paradise" off of Mylo Xyloto, fans and viewers got a taste at what makes Coldplay such a great live band. Able to translate the anthem like feel of their songs from the studio to the stage, fans got a near flawless performance from all of the band members, while also getting a dose of euphoria as fans were able to connect with the bands passion as well as their humble stage presence, as the band realizes that without their fans their fame would be nonexistent. Another new track titled "Magic," also from Ghost Stories, is also a boring track without much going for it. With the bass being the main lead, the song tends to drag, and the thing that keeps it from crumbling is Chris Martin's angelic voice. The hit single "Clocks" is a hypnotic piano driven track that is memorable for its loopy piano. As the sweat drips from Chris Martin's brow, we see a love of music that not many bands can show authentically on stage, especially when they perform a song like "Clocks", which has been a staple in the band's set for years. Despite "Clocks" being a recurring song, every member of the band plays like it is their final performance, trying to make every note as good as the last.
"Every Teardrop is a Waterfall" was another joyous track and the escapism that music can give people is conveyed beautifully, in both the lyrics and the bands performance. Focusing intently on drifting away through your headphones with the lyrics "I turn the music up, I got my records on, I shut the world outside until the lights come on", are put into practice as the band and the audience let the music be their escape for the hour long performance. Towards the end of the song, the band is hit with white streamers, celebrating Coldplay's debut at the American iTunes Festival. While no one wanted the night to be over, the band closes out their set with "Fix You" from their 2005 album X&Y. While the track is not a lively one, its light rock tendencies pleased fans as Chris Martin softly gave the audience a wonderful ending to a great show.
Coldplay is a band not to be missed, and hopefully at the group's next Austin performance, everyone wanting tickets will be able to share in the experience of hearing Coldplay's addicting tunes in person.
The Peterson Brothers Band live at the Continental Club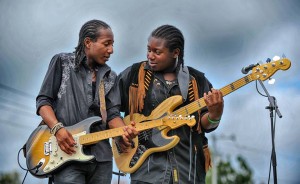 The Peterson Brothers Band are a blues trio from Bastrop, Texas. While their young ages may cause their audience to not give them a chance, you will be pleasantly surprised by their skill set. Consisting of brothers Glen Jr. 16, on guitar, his younger brother Alex, 14, on bass, and fill in drummer Chris Mead, the band played like they were seasoned veterans even though they had only been playing together for less than six years. When one looks at the group's photo, you really don't know what to expect from musicians that are so young, but it's clear that that they know how to play really well together, as their cover of the blues standard "Got Your Mojo Workin'" sounded like they had both been playing for twenty years or more. Alex played with ease and fluidity and you got the sense that he could play anything that you put in front of him, as he slapped and plucked his bass guitar with a funkiness that was reminiscent of The Red Hot Chili Peppers bassist Flea. 
Drummer Chris Mead wasn't too bad either. While he seemed to be about ten to twelve years older than the brothers, he kept the crowd rocking and entertained as he held the beat and carried each song with great feeling that kept the crowd heads bobbing and dancing throughout their hour and a half set. While oldest brother Glen brought on talk throughout the audience that "he could make his guitar talk", but he wasn't nearly up to that level yet, as he used a bit too much effects and the sound was a tad muddy when it came to his guitar sound. A few more years of playing gigs will begin to pay off for Glen, as he has the ability to be at the level as Jerry Garcia and Johnny Winter. The only real complaint about the entire set was that Alex's bass was too loud for the small club, with its loud thud surrounding the listener while completely wiping out the rest of the band.
Despite the sound man not being able to balance out the sound properly, the brothers and Mead rocked, and they are well on their way to creating a name for themselves in the Austin area and around the country. With their talent and knowledge of the blues genre, they won't have a problem being taken seriously due to their age after watching them perform.
Ruby Jane: Live at Shady Grove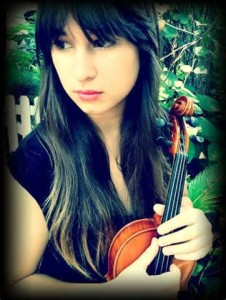 Austin is not only known for their abundance of live music but also for the musicians who play there. While there are hundreds of bands that call Austin home, a few of them get national recognition. Ruby Jane is an eighteen year old fiddle player who has been in Austin since 2007 after relocating from Mississippi.  She began her career at the age of ten when she became the youngest musician to perform at the historic Grand Ol' Opry in Nashville. Since then, she has been making a name for herself by opening up for artists such as Willie Nelson and being mentored by Ray Benson, front man of Austin band Asleep at the Wheel. Shady Grove, a restaurant which also doubles as a live music venue that puts on shows on Thursday nights was packed for Ruby's performance.   
Ruby opened the show on guitar and her backing band. For an opening song her guitar skills were on the average side and nothing to write home about, and her singing was almost too high to be enjoyable and often inaudible. However, her fiddle playing was something else. It is well known around  Austin that Ruby is a fiddle prodigy, and she certainly lives up to this accolade so much so that she should scrap all other musical duties she takes on during her performance, and stick to doing what she does best- being a mean fiddle player that sounds far beyond her years. While she is a highly skilled fiddle player, there are some other weak points in her set. Her lack of interaction with the crowd as well as failing to announce her song titles may leave any potential new fans completely unable to connect to Ruby as an artist in an intimate setting like a live show. When she did interact with the crowd the only thing she managed to say was "thank y'all so much", after each song, and after about the sixth song this expression of gratitude began to sound almost robotic as if she had nothing else to say. Between songs she would tell the crowd about the inspiration behind some of her newer songs such as "Celebrity", from her latest album Celebrity (empire of emptiness.) Ruby mentions that the song was inspired by someone losing themselves as they try to grapple with their fame, but she neglected to mention that this song was inspired by Amy Winehouse's tragic death from an overdose, making it seem like she was talking about herself, since she failed to tell the crowd the interesting details of the songs inspiration. 
At this point, it seemed that Ruby was coming off as pompous, not to mention premature since she is only eighteen and hasn't had a very long career. Once concertgoers find out about the song's back story, they may be willing to cut her some slack. However, the slack did not last long. Ruby played several tunes, from bands Alt J, The Rolling Stones, and Wilco.  While all three attempts were decent, all three covers ultimately fell flat, sounding disjointed and uninspired. During her encore, she finally encouraged the audience to get up and dance, something she should have done early on in her set. Ultimately, Ruby has much to work on when it comes to her music. As people were heading out after the show, people were talking about Ruby and how they would pay to see her perform. While Ruby does have talent on the fiddle, there seems to be a lot of hype surrounding her music. It seems that you either love or hate Ruby Jane, but that is up to you to decide.
Andrew McMahon: Live at SXSW 2013
Something Corporate and Jack's Mannequin front man Andrew McMahon went solo at his set at the Whole Foods and Amazon MP3 showcase in Austin, Texas at South By Southwest.  While he is on hiatus from both groups, clearly Andrew's ability to perform as a solo act was a good choice, as one can really experience his full musical ability as a pianist and singer. Playing with passion and heart, there is a reason why Andrew McMahon is well loved by his fans, due to his accessibility when it comes to his music which can be very relatable. While the band had some technical difficulties before and during their set, the group maneuvered through these obstacles as if nothing was wrong. While at times the audience looked underwhelmed, by the time the band launched into Something Corporate fan favorite I Woke Up in a Car, the crowd became more animated, and began to dance losing themselves in the music.
While South By Southwest has had some great solo acts with great backing bands, Andrew's band felt the music and put in energy that is not seen in many backing groups. The last song of the set was entitled Bruise, was a great closer that got the crowd going and instead wanting more from the too short set.
Gold Fields: Live at SXSW 2013
Australian electronic rock band Gold Fields is about to make a name for themselves. After seeing them at Waterloo Records in Austin, Texas during SXSW the feeling of impending success for the group was all too clear. The group opened up with an energetic number that excited the crowd, with the band members putting their hearts into the music and making sure the crowd had a great time despite their short set.
What sets Gold Fields apart from their peers is that they incorporate electronic elements which sound like they are straight from the 1980's, using synths throughout their tunes to give it a fuller feel.
The musicians that stand out the most are drummer, Vinci Andanar, and bassist Luke Peldys. Playing with a comfortable ease, Andanar never stops moving, as he establishes a rock solid beat that doesn't let up the entire set, forming a solid backbone for the group. Peldys plays right along with Andanar, never skipping a note, leading them to be one of the best rhythm sections in music today. Their song Dark Again begins with a pulsing synths that sets the tone for a poppy 80's tune that would be perfect for a dance club.
The only negative thing that could be said for Gold Field's performance was that singer Mark Robert Fuller, seemed uninterested and out of breath during the group's performance, but overall the band's set will convince people that Gold Fields have great things in store for them. Their debut album Black Sun is now available in the US, Canada, and Australia.
Fetsum: Live at SXSW 2013
After listening to Fetsum's 45 minute set at the unofficial Coyote Music/Saustex Music showcase at Hole in the Wall during South By Southwest, the fire and energy that Fetsum displayed should set him on the path to a successful career. Coming to the Live Music Capitol of the World all the way from Berlin, Germany, Fetsum began writing music in his teens and hasn't looked back.
Fetsum and his band opened their set with music that had a trancelike quality, which didn't sound like it would make its way onto the average music listener's iTunes playlist—just a bit too different for the casual music fan. The spacey feel of the song didn't seem to have enough zip to hold the interest of listeners who are glued to their radios. However, the band quickly changed up its style, moving into a poppy reggae groove that got the small crowd bobbing their heads.
Fetsum's current single "Waiting For You" is a pop reggae song that is a good summer jam, its beat and Fetsum's Marley-like vocals luring and inviting listeners to waste the day on the beach soaking up the sun. "Stay Who You Are" is a slower song, which flowed together nicely this afternoon. And while guitarist Leon Schurz made magic from his effects-laden acoustic guitar most of the set, the warbling guitar seem in conflict in this song, casting a shadow on what was otherwise a bright, happy vibe.
Fetsum's band is also his studio and production team, evidence by the unity found within the sound coming from the stage. Schurz' guitar, Haze Haas' jazz-influenced bass, and the worldly rhythms of Benny Glass on drums were impressive. The band lived in every song, making sure the crowd felt their time watching the performance was well spent. Fetsum's quartet portrays a sense of passion not seen in typical line-ups, where a singer/songwriter is surrounded by for-hire studio musicians.
Having received coverage from Rolling Stone, NPR, and TEDx, Fetsum is on track to have a very successful music career filled with his heartfelt pop tunes and positive attitude. You can pick up his debut album The Colors of Hope on Amazon.com or in the iTunes store.
Nakia: Live at The Saxon Pub
Nakia is a local Austin musician that is not to be missed. While Monday night's acoustic set at The Saxon Pub was a last minute performance, Nakia performed like he had been rehearsing for the show for weeks.  Performing stripped versions of his songs with a four piece band, it is a shame that the Saxon Pub was not a bigger space, as Nakia's larger than life voice filled the small bar.  It's unfortunate that Nakia is not more well known as his songs are very radio friendly and have a great chance of gaining mass popularity with music fans outside of Austin.
The song Parachute has a John Mayer influence, and a take out your lighter (or your cell phone) feel as the song has a soothing feel, and takes listeners away where they can forget about their day and get lost in the performance. The acoustic guitar, bare drum kit, and background vocals fit the mood perfectly as they all brought a light and airy feeling to the performance.
Dream Big, a song about leaving his home state of Alabama, is a soft rock tune that shows off Nakia's Joe Cocker like vocals favorably.  While Austin's musical talent can be somewhat of a tossup, Nakia is a local artist that will delight fans old and new. His latest EP Drown in the Crimson Tide will be released in 2013.
The Wagoneers
Walking into the Continental Club on Congress Ave on a Sunday night, you would not have guessed the band that was about to go on stage had been absent from the Austin music scene for nearly two decades. After forming in 1987, The Wagoneers grew to become a local sensation and went onto sign with A&M's Nashville division, released two albums, and opened tours for Emmylou Harris and Willie Nelson.
Three years after their formation in 1990, they were gone as fast as they had risen up. After their breakup, the band took on solo record deals, became sidemen for a variety of bands, and taking on the day job of a Capitol Metro bus driver. Following the solo deals and day jobs and a twenty year hiatus, The Wagoneers are back in full swing and are really good at what they do. No frilly introductions to be had, the band launches into nearly an hour and half set that is full of good old fashioned country tunes, a cover tune, and some slow ballads.
While the crowd tonight mostly sat down, there was no shortage of dancing, from old and young alike. The singer and guitarist, Monte Warden, might remind more savvy music fans of a 1950's Elvis Presley, with a shaking leg and a lot of animated moves that make his guitar playing standout. The guitarist Brent Wilson and bassist Craig Pettigrew played funky grooves that remained impressive throughout the entire set, and drummer Tom Lewis kept the band together by keeping his drumming light but not too flashy. The thing that was interesting about the group was that while the group played country songs, no one in the band wore the typical country attire that one would associate with a country band. No cowboy boots in sight, the group looks like four average guys playing music, which only added to the groups appeal. To make up for their long absence, they brought familiarity to a crowd who had known the band from the very beginning, playing "I Confess" from their debut album, back in the day when the group was billed as The Essential Wagoneers.
To keep the crowd energized, the group wasted no time between songs with boring banter that is so common with many of the more modern bands of today. The Wagoneers are a local band not to be missed, and are sure to win over many new fans with their straightforward good brand of country music. For fans who missed out on tonight's show, The Wagoneers have secured residency at the Continental Club every Sunday evening at 7:30 pm.