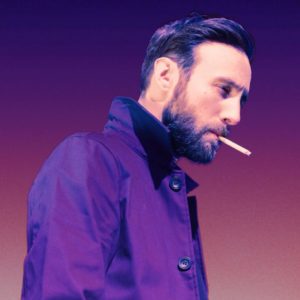 Releasing his debut EP Halloween last year, Ruston Kelly is an artist to watch for on his latest work Dying Star, which came out last month. After living all over the world and marrying fellow country star Kacey Musgraves last year, Kelly has plenty to talk about on his new LP, and he does it with plenty of heart and soul, surrounded by an authentic country sound. Opening with "Cover My Tracks," we hear Kelly's love of country come through immediately as the reflective track shows that he has the chops to stay in the music industry long term, while composing music that his audience can relate to.
Tracks such as "Son of a Highway Daughter," opens with acapella vocals from Kelly and while this bit of the track sounds incredibly autotuned, it illustrates his vocal talent well, extending his musical depth to those outside of the country genre, bringing in pop fans and listeners of bands that you wouldn't normally think would like the country genre. Tunes like "Big Brown Bus," continues the slower style of music that Kelly has chosen to include on Dying Star. While the record doesn't have any mid-tempo or up-tempo tunes, its clear from listening that Kelly wants to convey a message of reflectiveness and share the story of the years leading up to the recording and making of the album.
Ending with "Brightly Burst Into The Air", it's an acoustic track that ends with fans wanting more from Kelly. While Dying Star is almost an hour, fans would be content if it went even longer than that. While the album is of course still fresh, for those who are listening to Kelly for the first time, they will not have any doubt that he is trying to preserve the traditional country sound that is often lost in the pop sounds of Nashville, with each track resonantly fully and deeply with his audience.
Listen to "Cover My Tracks" below.