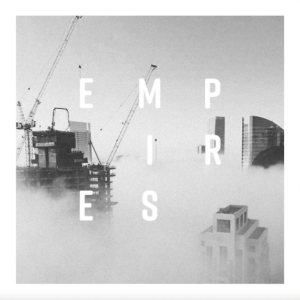 London pop band Dutchkid has released their debut EP Empires, which you can hear in full below. To promote the new EP, Listen Here Reviews did a short Q&A with the band to talk about the album.
What is the inspiration behind Empires and its overall sound? How did you come up with the album title?
Everything! We take cues from all over the place but at the time we were listening to a lot of Portugal, the man, Fyfe, Bleachers, Glass Animals, Miike Snow, Sylvan Esso, SOHN…that kind of vibe.
To me, the title is the idea that we all build our own empires, whether that's online or just trying to build status for yourself. It's about the choices you make each day about what kind of a world you want to live in.
How did the group form?
One by one – Jordi moved here from South Africa and as he met each of us he added us to the project. It's got a real collective feel, we all chip in on everything. Not everyone is on stage for every gig, not everyone will produce on a track, but the best ideas win and if you want to direct a music video, and if you believe in an idea, we all get behind it to try and make it work.
What is everyone's favorite song on the EP and why?
Jordi: 'Glow' – I think this track is my favourite because of how it feels when it's played live. There's so much energy, musically it is very rhythmic, and it's a super fun bass line to play!
Pete: 'Young Lovers' – This song has a simple beautiful meaning for me: to stay young in love however old you get.
Chris: 'High' – Sunset banger already getting me ready for 2019 festival session!
Jack:'Young Lovers' – Makes you feel good!
Jordan:'Young Lovers' – The storyline is special to me and beautifully crafted, and the music has a really catchy melody and just gives me a boost of happiness!
Josh: 'Hiding' -Tthe drum groove and synths are crazy, but it has a really solid song underneath with one of the best vocal performances for sure. Reminds me of something SOHN would produce, but with Jungle doing the vocals on it.
What are your upcoming plans for promoting the EP?
The support has been mind blowing to-date. We've got loads of interviews lined up – the press has been crazy to keep up with – and then there's also a BBC Introducing radio session lined up,  Apple Music has also been in touch talking about how they can help us to promote an EP. We will also have big news on the live front soon, so please stay tuned