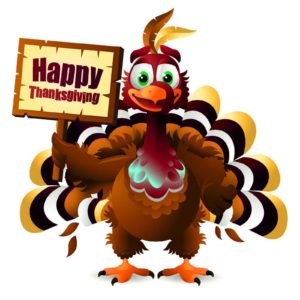 Hi everyone,
Happy Thanksgiving to all of my US readers and anyone else who is celebrating today. 2016 has been an amazing year for Listen Here Reviews. Thank you to everyone who submitted new music and everyone who has taken the time to read the website, submit comments, share a post on Facebook, Tumblr, or tweeted about a post. Every one of these things makes the website grow and for that I thank you. When I started this website nearly four years ago I never would have thought it would come this far. I hope you have enjoyed watching Listen Here Reviews grow as much as I have.
Wherever you happen to be today, be safe and have a fantastic holiday with your friends and family. As for me, I'll be traveling to Houston, Texas to spend some time with family as well as taking a trip to the Houston Museum of Natural Science. With that, I'm taking the rest of the day off.
Much love to all of you!
Lauren