On this Monday Music Stream, we here at Listen Here Reviews bring you two fantastic albums, Yellowcard's new self-titled record and the latest from Nashville indie rock band Paper Route who recently released their new LP Real Emotion. Check out streams of both albums below.
I found out about Paper Route a few years after fellow Nashville band Paramore started getting big. For anyone who enjoys solid indie pop that sticks with you, Real Emotion is definitely an album not to pass up. Consistently good from start to finish, Paper Route has released a record that you will listen to again and again. With songs such "Chariots" you'll see why…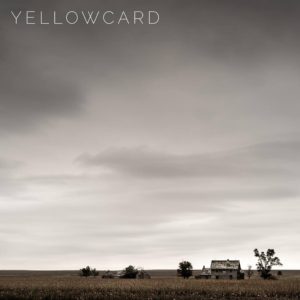 When Yellowcard released the song "Rest In Peace" a few months back, it never occurred to me that the band would be getting ready for a breakup, however their latest (and final) album which is self-titled is one of their strongest records released throughout their nearly 20-year career. Releasing powerful pop punk songs with plenty of heart has always been one of Yellowcard's strengths, and like many longtime listeners, I will miss them terribly. Listen to the final chapter below.