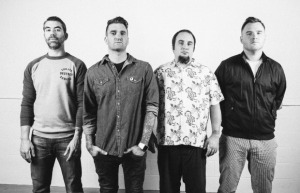 New Found Glory have released their new music video for the single "Party On Apocalypse" which you can check out below. Guitarist Chad Gilbert has said the following about the video's storyline.
"Is the end of the world near…? It sure feels like it sometimes. If the end is inevitable, haven't you thought about rounding up all the people you love for a celebration? A Party On Apocalypse. This video was intended to feel like a 2002 TRL video, trapped in a Hollywood Apocalypse gritty film. Try to be a light in a dark place!"
The band's new album Makes Me Sick will be out on April 28th.