Year end lists are always difficult, but this year felt particularly tough. Below are some of my favorite records and songs in no particular order. If you are interested in reading the original news post or review, links will be listed with each entry if I was able to include it on the site this year. Happy New Year everyone!
Harry Styles- Self-titled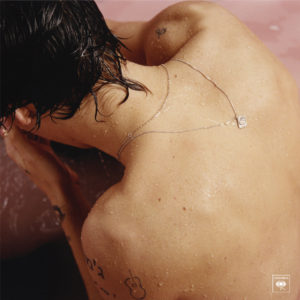 The members of One Direction were all busy this year, diving into solo ventures with albums tours, and songs. While Irishman Niall Horan would be the first member to release new music with the acoustic ballad "This Town," in 2016, it would be member Harry Styles who would make even the toughest critics turn their heads. Pulling from such older influences such as Fleetwood Mac and Pink Floyd, Styles released his self-titled album on May 5th, introducing this new chapter with the ballsy ballad "Sign of the Times," the acoustic "Sweet Creature," and the fan favorite "Kiwi."  With ten songs that made us feel like we were back in the 60's, Styles has managed to gracefully pull away from his boyband days and make a solo debut that became one of the most talked about records of the year.
Read the album review for Harry Styles here.
Niall Horan – Flicker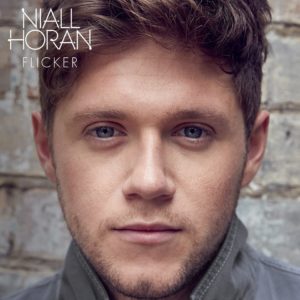 While his One Direction band mate Harry Styles took up most of the attention in 2017, Niall Horan also dropped a record titled Flicker in a similar vein as Styles by introducing influences such as The Eagles and cultural sounds from his Irish roots. While sultry singles such as "Slow Hands" which would become the number one song in the US come summer, Flicker's tunes such as its title track and "Since We're Alone" represent Horan's artistry and songwriting skills best, due to their more reflective nature and artistic expression. While he performed in small venues this year to create an intimacy with his fans, Horan will be taking over arenas in 2018.
Read the news post for Flicker's announcement here.
Ed Sheeran – ÷ ("divide")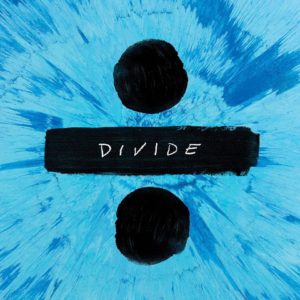 In late 2015, Ed Sheeran fans received a message on the singer's Instagram stating that he would be taking the year off to relax and create new music. After famously ditching his phone to stop living an artificial existence through a screen, Sheeran came back in 2017 with some of the best songs of his career. Introducing his third album ÷ with the songs "Shape of You," and "Castle on the Hill," it was the most attention Sheeran had ever received, speaking not only to his millennial fans, but also winning over the older generation. While Sheeran has become a top songwriter who cranks out the hits effortlessly, the album features plenty of lesser known songs such as the opening track "Eraser" and "Nancy Mulligan."
Read the review for ÷ here.
The Maine – Lovely Little Lonely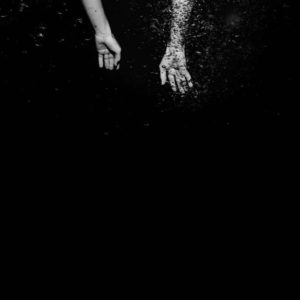 Over their ten-year career, Arizona rock band The Maine has released some great albums, though this year's Lovely Little Lonely is their most mainstream and introspective work. After releasing 2013's Forever Halloween, the band's pop punk bounce came back with 2015's American Candy. Upon releasing Lovely's… lead single, "Bad Behavior" as the first taste of going back to their roots, fans who fell in love with The Maine's debut were out in full force to support the band as they traveled across the United States and other countries to support the LP. Lyrically and creatively, the band had dropped some of their best music to date with songs like "Taxi" and "Black Butterflies and Déjà vu," quickly becoming moments on the record that fans will not soon forget.
Read the review for Lovely Little Lonely here.
HalfNoise – The Velvet Room EP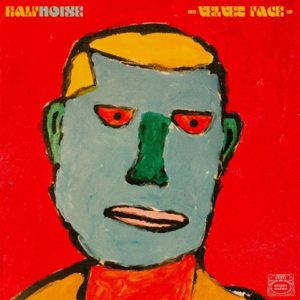 After leaving Tennessee rock band Paramore in 2010, drummer Zac Farro appeared weeks later with a new electronic group called Tunnel (later renamed HalfNoise) with a song titled "Hide Your Eyes." While fans were not very enthused with the track considering Farro's hard hitting beats in Paramore, eventually fans warmed to the new project. Turning towards more vintage sounding pop in the last few years, HalfNoise has released The Velvet Face EP, which includes funky jams such as "Scooby's In the Back" and "As U Wave." While Farro has since returned to Paramore and appearing on their latest LP After Laughter, HalfNoise is still Farro's main project, allowing him to flex his creative muscles and return to the darker themes.
Read the review for The Velvet Face EP  here.
Chris Stapleton – From the Room Volume 1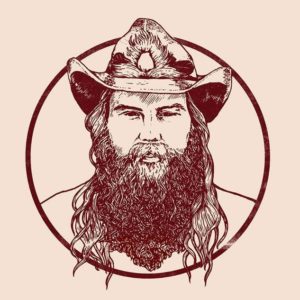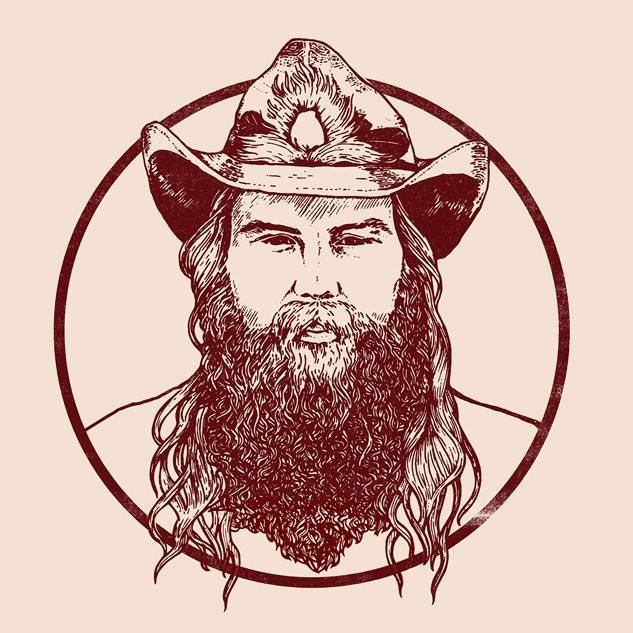 Coming on to the scene several years ago with his debut Traveler, Chris Stapleton has become one of country music's best performers. His first album of 2017 From the Room Volume 1, displays Stapleton as a soulful and stable artist, with one of the best voices in the genres. With tracks like "Millionaire" and "Hard Living," Stapleton's soft and pleasing voice makes From the Room Volume 1 one of the best efforts of the year.
Read the news post for the release of "Second One To Know" off of From The Room Volume 1 here.
Little Steven – Soulfire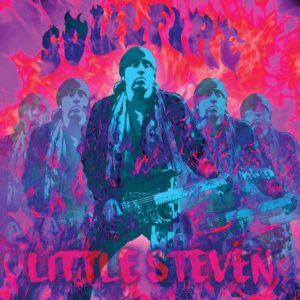 When people listen to Bruce Springsteen, they may not consider the rest of the people up on stage with him, and Little Steven is a musician that you should not pass over when looking for last minute new music this year. Putting out a fiery and colorful album titled Soulfire, Little Steven is not just a backup musician, but a guitarist that can stand on his own, as demonstrated on Soulfire, his latest solo effort. Playing with the E Street Band since the 70's, Steven has plenty of ideas to present to his fans on Soulfire.
Read the review for Soulfire here.
Ryan Cassata – Virginia, Pick Up the Phone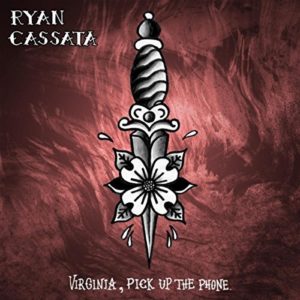 Dropping his eith release this year, New York musician Ryan Cassata has released a fun and beautiful new collection of music with Virginia, Pick Up the Phone. With songs such as "Oh, Girl" and a revamped version of his hit song "Alcatraz," the effort that Cassata put into this release is noticeable, while also promoting his career further, as he continues to get better with each new body of work.
Read the review for Virginia, Pick Up The Phone here.
Barenaked Ladies – Fake Nudes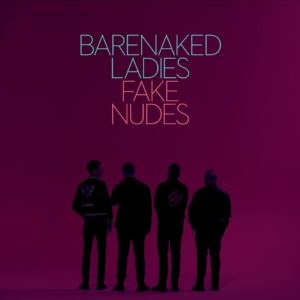 After being a band for 20 years, Canadian rock band Barenaked Ladies has released their fresh new album called Fake Nudes, with tracks such as "Lookin' Up" and the beautiful acoustic song "The Township of King." Always looking to make a bit of fun at themselves, the Barenaked Ladies continue their fun formula while letting fans in on their more serious and softer side with "Township of King." Perhaps the most stand out tune on Fake Nudes, Barenaked Ladies are out not only to continue their career, but keep themselves relevant at the same time.
Read the review for Fake Nudes here.
Ella Fitzgerald – Ella at Zardi's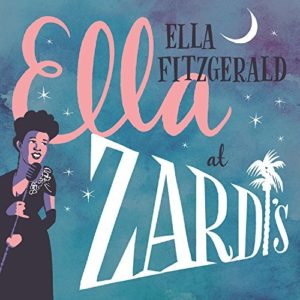 Kept in the vault for over 60 years, Ella At Zardi's is one of the best live records of the year from the late jazz vocalist Ella Fitzgerald. Performing in Los Angeles at the now defunct Zardi's Jazzland in 1956, Fitzgerald's set is comprised mainly of requests from the audience, and she does this beautifully with enthusiasm and authority that was an asset to female performers during this period. Performing well-known jazz hits like "Cry Me A River" and "How High the Moon," Fitzgerald has and always will be one of the greats, no matter how much time has passed.
Read for the review Ella At Zardi's here.
Shawn Mendes- There's Nothing Holding' Back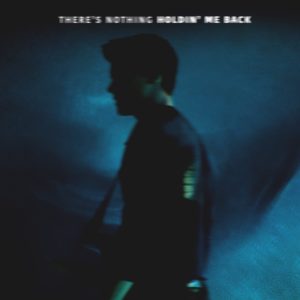 Releasing "There's Nothing Holdin' Me Back" at the beginning of last year to give fans something new before his world tour, Canadian musician Shawn Mendes released one of the biggest hits of the year. Recording the vocals for the track while Mendes was getting over a cold, the song feels raw and real with an incredibly catchy chorus and an indelible guitar riff heard throughout the track. Dropping his second album Illuminate just a few months before, it was included on the album's deluxe edition. As one of 2017's biggest hits, the song cemented Mendes as a great songwriter who is still rising to the top.
Read the news post for "There's Nothing Hold Me Back" here.
Brendan Murray – "Dying to Try"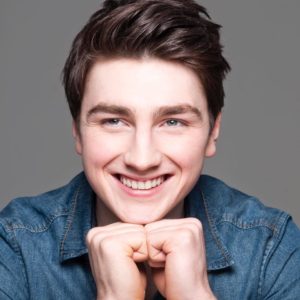 Getting his start in the Irish boyband Hometown, vocalist Brendan Murray has pushing himself consistently all throughout 2017 to become known as a solo artist. While his participation in Eurovision helped widen his fan base, it his competition song "Dying to Try" that was one of standout tunes of the year, pushing him closer to fame. "Dying to Try" shows off Murray's voice along with the peaks and valleys of a large pop song, while demonstrating his likability. While it went number one in a few countries, Murray is still largely unknown, though hopefully 2018 will be his year.
Read the news post for "Dying To Try" here.
Paramore –"Hard Times"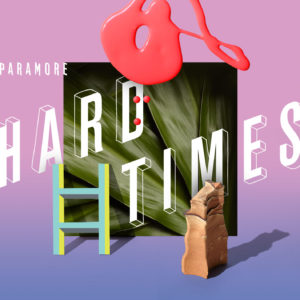 Fresh off a hiatus off after releasing their 2013 self-titled LP, Paramore have come back with their 80's influenced After Laughter, and perhaps its most catchy single "Hard Times" Reminiscent of Talking Heads with its synths and distinctive guitar riff from Taylor York, its one of the more memorable songs on the record and in Paramore's discography. Ever since Taylor York took over the writing reins in 2010 after guitarist Josh Farro's exit, the band has written some of their most experimental music to date, and "Hard Times" and their biggest departure from their heavy rock sound.  
Read the new post about the announcement of "Hard Times" here.
Linkin Park – Sharp Edges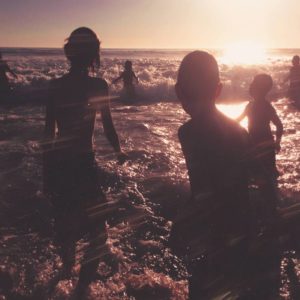 After Linkin Park fans got word of front man Chester Bennington's suicide in July of this year, it was unclear the direction the band would go in, as they had just lost the most original part of their sound. While it is still unclear what the group will do next, if anything, they have released the One Light Live album, featuring performances on the band's last tour with Bennington. Releasing a live performance music video of their guitarist Brad Delson and Bennington playing an acoustic rendition of the song "Sharp Edges" its one of the bands strongest songs, and their most emotional live performance, given the period of events. As the fans surround him while singing, Bennington sounds wonderful, distinctive, and legendary.
Read the news post about the One More Light Live announcement here.
Zedd and Liam Payne – Get Low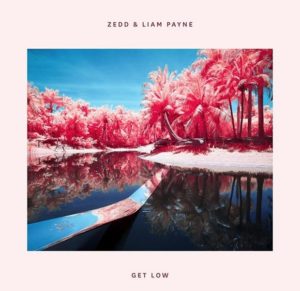 Going solo with his first track of 2017 with "Strip That Down," One Direction's Liam Payne would end up releasing some real bangers, including "Bedroom Floor" and his collaboration with Zedd on "Get Low." Starting with a pulsing beat, Payne takes over the entire song vocally, and while it's not his strongest performance, the song is memorable enough to pass over this minor flaw. With a catchy chorus that gets crowd revved up, and Payne's dive into hip hop, 2018 will be an interesting year for the former boy band singer. Whatever follows his singles next year is sure to come out of nowhere, leaving fans and possibly critics pleasantly surprised.
Read the news post about "Get Low" here.