2018 was a great year with plenty of new albums, songs, and other musical things that truly make music an amazing art form. As always, this list is in no particular order and it covers music for the entire year. Happy New Year!
 Favorite Albums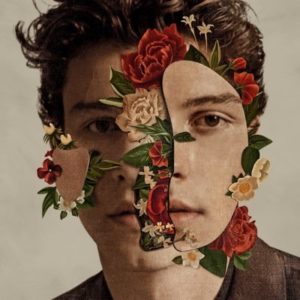 Shawn Mendes, self-titled: Releasing his debut album Handwritten in 2015, then 16-year-old Shawn Mendes finally struck it big after finding success on the video platform Vine. Releasing six second videos often from his bedroom in Pickering, Ontario, the teenager struck a chord with young girls and eventually crossed into the adult market with his second album Illuminate (2017.). With his self-titled album being released in May, we finally see Mendes coming into his own as an adult artist. With John Mayer and Justin Timberlake inspired jams, Shawn Mendes is truly a piece of art. And while some of the tracks certainly show Mendes' age, it is an album that challenges Mendes to be the artist that can successfully break out of the teen mold and the box that critics placed him in with the release of Handwritten.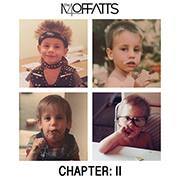 The Moffatts, Chapter: II: Fresh from a hiatus of 18 years, Canadian sibling band The Moffatts quietly announced their return last year. Performing a few concerts in The Philippines, where the brothers found success in the early days of their mainstream career, the brothers ended up releasing their new EP Chapter: II in November. Comprised of six tracks that not only show how far they've come, Chapter: II demonstrates just how good they still are, remaining fresh after so much time away. With rock tracks such as "Secrets," that play off the sound they left fans with on their 2000 album Submodalities, and a new take on their old country influenced tune, "Love," The Moffatts haven't expressed exactly where they will go from here, but Chapter: II better not be the only release from the band, as releasing nothing else would be a missed opportunity.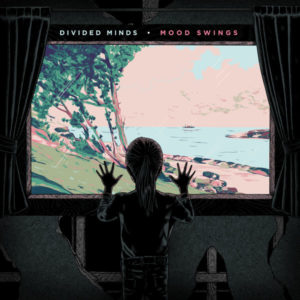 Divided Minds, Mood Swings: While pop punk has struggled to make a comeback after fading from popularity in the mid 2000's, its bands such as Divided Minds that remind music fans that the genre hasn't completely faded away. With songs such as "Norterra Parkway," and "Take My Hand,"from the band's latest EP Mood Swings, the group knows how to absolutely nail the biting sounds of punk while throwing in the melodic sounds of pop. With a strong EP like Mood Swings, 2019 is bound to the year for Divided Minds.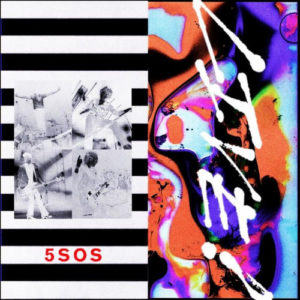 5 Seconds of Summer, Meet You There Tour Live: While the Australian four piece has only been around since 2011, it would be unfair to write off the ambitious nature of 5 Seconds of Summer, who just released their second live album Meet You There Tour Live. Releasing their first live album LIVESOS in 2015, the bands magnetic force came through the speakers immediately, making you feel as if you were the room as the band performed. While this album leaves out songs from past albums except for the big hits, there are some real gems on this LP. With an entirely acoustic version of their 2014 hit "Amnesia" and the haunting "Ghost of You," 5 Seconds of Summer may be young, but you end the record feeling like you need to put the band's show on your bucket list.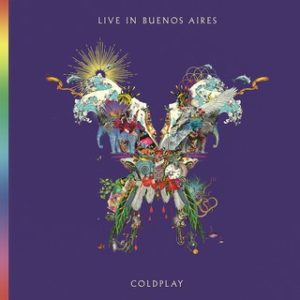 Coldplay, Live in Buenos Aires: Anyone familiar with Coldplay's music knows that their live shows are expansive with a sound big enough to comfortably fill an arena. On Live in Buenos Aires, the England based band performs for over an hour, treating fans to their beautiful catalogue with front man Chris Martin taking the title as one of music's best front men and songwriters. With an enthusiastic crowd to accompany the recording, nothing is left out here, leaving die hard fans deeply satisfied and newcomers wanting to dive deeper into the group's extensive discography.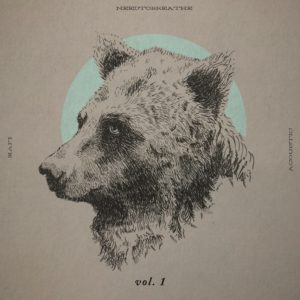 Needtobreathe, Acoustic Live Vol 1: Known for their Southern rock sound and Christian undertones, Needtobreathe is perhaps one of the best rock bands playing in music today. Recorded during the All the Feels Tour at different venues last year, on Acoustic Live Vol 1, Needtobreathe get up close and personal with their fans, stripping things back so that everything feels raw and immediate. While every track is a standout one, it is the performance of "Brother" that wraps up the LP, as one that is addicting and illustrates the band's talent. Giving the band much authenticity as the group performs the song entirely without mics, it's as if they are performing at a party or intimate gathering.
Favorite Songs: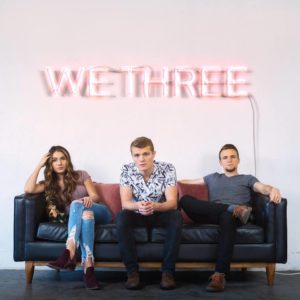 We Three, Heaven's Not Too Far: Making their debut on America's Got Talent earlier this year, We Three made an emotional debut singing an original tune called "Heaven's Not Too Far" about their late mother who died from cancer. In addition to the single release, We Three has dropped their self-titled debut album with a music video for "Heaven" that provides stunning visuals of singing in warehouses and a room with a floral pattern. Visually striking, the path looks steady for one of Oregon's most promising acts, soon to put their hometown of McMinnville on the map.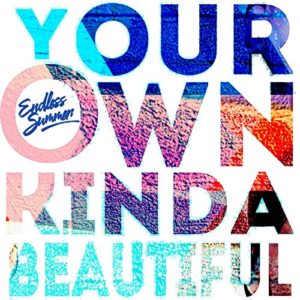 Endless Summer, Your Own Kinda Beautiful: Making their debut in Nashville several years back, Endless Summer is comprised of Clint and Bob Moffatt, who first made their musical debut in the 1980's with the Canadian band The Moffatts (who are featured in our best of albums section with Chapter: II.) Always one to strike out on their own, the twin brothers have gone through a slew of projects together before deciding on Endless Summer as their latest venture. While the brothers have released a few singles this year, "Your Own Kinda Beautiful" is one that sticks with you. Beginning with soft acoustic guitars and the brother's impeccable vocals, it's a song to easily get lost in as the brothers sing about being grateful for their significant other. Performing authentic country songs is something that the twins seem to be after and songs that tell a good story is also something that the brothers do incredibly well together, gaining fans with each new release.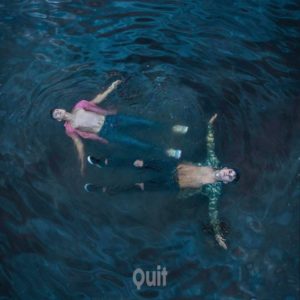 Sean And Conor Price, Quit: Appearing on the 2017 UK X Factor, Irish brothers Sean and Conor Price released their mini album Dreamer earlier this year, featuring the hypnotic track "Quit." Featuring Conor's gorgeous vocals and brother Sean's rapping skills, for a band so young (Conor is 16 and Sean is 18,) they've got a positive road ahead of them. While they haven't toured outside of the UK and Ireland yet, we will be patiently waiting for when they come across the pond.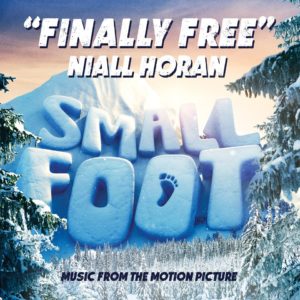 Niall Horan, Finally Free: Ever since his band One Direction went on a hiatus in 2015, it is member Niall Horan who has perhaps made the most impact alongside his band mate Harry Styles. The first member to appear on a soundtrack, Horan lent his chops to the animated film Small Foot, performing his folk stomping tune "Finally Free," in the end credits of the film. While it was rumored that the producers of the film wanted Horan to write the entire soundtrack for Small Foot, "Finally Free" has a chorus and guitar line big enough to satisfy fans and moviegoers until Horan releases something new.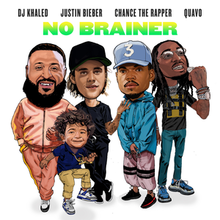 Justin Bieber, Quavo, Chance the Rapper, DJ Khalid, No Brainer: Dropping his album Purpose in 2015, Justin Bieber has come a long way from the train wreck he was becoming in the first half of his career. After gaining what looks to be some much-needed clarity and level headedness, Bieber has released a string of collaborations, all of them total bangers. "No Brainer," featuring Bieber almost exclusively on vocals alongside Quavo, Chance The Rapper, and DJ Khaled, and quickly becomes one of those tracks that you'll find yourself nodding your head to, as the chorus becomes ingrained in your memory. The production is top notch too, as the entire team knows what will get their fans ticking, and while it might not be the most artistically minded track of the year, its undeniable bounce only makes up for what it lacks in any historical relevance.
Other performances:
Brendan Murray, X Factor UK audition, Woman's Work by Kate Bush:
Getting his start as a 16 year in the boy band Hometown, Galway, Ireland based vocalist Brendan Murray auditioned for the UK X Factor in 2018 singing "We Don't Have to Take Our Clothes Off," by Ella Eyre. After being told by judge Simon Cowell that the song didn't fit his voice, Murray spent the next several hours, learning "Woman's Work" by Kate Bush. What resulted was an epic audition that was one for the books, compete with comments from judge Robbie Williams and a paper drop of the lyric sheet from Murray that displayed his never give up spirit. While Murray didn't end up winning the show, his appearance on the X Factor gave his undeniable talent a platform that did not exist before.