*Review written by James Dyble
Barnsley, England musician Danny Smart has a new song out, titled "She's Mine," and it is a track which will resonate with country music fans on both sides of the pond. Inspired by American country acts such as Dolly Parton and Johnny Cash,  "She's Mine" sounds like a track that could have been written in Nashville and not a small town in Yorkshire, as it's Nashville vibes are waiting to get out. It all gets going with Smart strumming away on his beloved acoustic guitar. His style is fast but diligent, and it is hard to find fault with any of his guitar prowess.
The music persuades you with its catchy hooks, leading you to tap your foot. Get this track on in a country club and the crowd will go wild. It is best to blare this song and make sure you have your air guitar at the ready. Vocally, Smart is a force which you need to hear. He is not hugely known yet in the UK country scene, but he is doing a great job at making this happen. While Smart can be rated highly on the country scale, we do not want him to become complacent, failing to bring forth new ideas.
Listen to "She's Mine" below.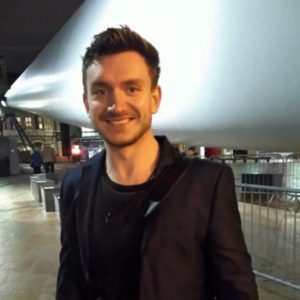 James Dyble is the Managing Director at Global Sound Group, a company that provides audio mastering, public relations, music production, and web design for musicians all over the globe. He lives in London, England.