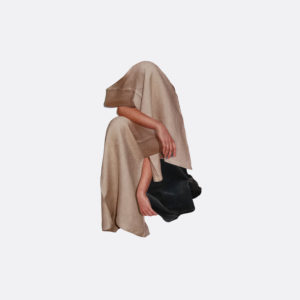 Dropping their debut album Learning How to Talk in March, Kansas City band Mess has released an LP full of tracks that will soothe their audience with their calming effect and tranquil feel. On Learning How to Talk, the band devote eight songs to discussing a particularly tumultuous relationship, with front woman Allison Gliesman saying "everyone carries a burden with them into an intimate relationship. This record comments on how those things inform our attitudes toward ourselves, the people we love, and relationships as a whole. When you look at an unhealthy relationship up close, all you can see is the resentment, disappointment and frustration that's built up over time, but there is so much necessary context missing. Learning How to Talk follows a specific tumultuous relationship while also taking a step back to gain a larger perspective."
Opening with "Becoming" we are introduced to Mess' gorgeous sound and as we learn that they have shared the stage with Soccer Mommy, Turnover, and Pianos Become The Teeth, we realize that the band is rising steadily in the music industry though their reach can still be considered small.
"Godsend" is up next, and the band's way of slowing things without making things to dire is a pleasure to listen to on their debut. Gliesman stands out in particular on this track as her wispy vocals takes her audience away without overpowering the song. Drummer Evan Velasquez shines on this number as well, as he adds to the tune's peaks and valley's with guitarist Tanner Pinkerton adding beautiful guitar riffs that adds to "Godsend's" heavenly feel. While the band's chosen genre of dream pop sometimes runs the risk of sounding boring and overdone, it is a genre that sounds the most natural for the group when taking into consideration the LP's theme and direction.
Closing with "Boston," the shortest song on Learning How to Talk, Mess talks about a former lover moving away, perhaps for the better as the song wraps up the album's concepts.
While Learning How to Talk is only Mess' first go around at releasing music, we look forward to their next album as they have writing eight addicting songs that make us want to continue following one of Kansas City's best up and coming acts for the foreseeable future.
Listen to "Godsend" below.
Featured photo by: Anna Selle