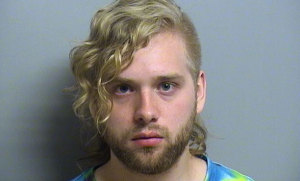 Miss Fortune front man Mikey Sawyer has been arrested on charges of domestic assault. As a result, Miss Fortune have dropped off of their upcoming tour with The Word Alive, The Color Morale, Our Last Night, and The Dead Rabbitts. The groups label Sumerian Records, has announced that they have dropped the band, saying that " "We do not condone domestic violence, nor would we ever support an artist that does."
Miss Fortune have posted the following statements on their Facebook page.
Dear fans and friends alike, we are sad and sorry to announce that we will no longer be performing on the Get Real Tour with The Word Alive and others. Sometimes things are just out of our control. We love you all and hope we can see you again. We still encourage you to go out and see The Word Alive and the other bands on the tour.
– Josh Kikta, Ian Marchionda, Harley Graves, Max Santoro
We'd like to point out that the actions of one band member do not represent the actions and viewpoints of the entire band. Yes our singer Mikey is in jail, but no we DO NOT condone his actions. We DO NOT condone domestic abuse. If you've met anyone of us in person I'm sure you know we're a cool bunch of dudes. Saying Miss Fortune condones domestic abuse is a lie, so stop saying it. Thank you.