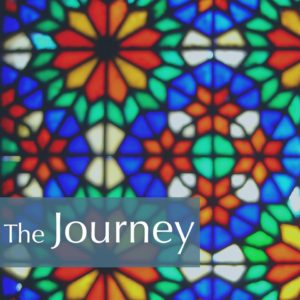 Forming InterContinental Concerts in 2011 to write music incorporating different cultures, Cyprus University student Shahed Mohseni Zonoozi has formed an organization that not only produces music, but films and performance videos as well.  Sharing their 2015 LP The Journey  with a wide online audience, the record takes listeners on a geographical tour of different locations around the globe including the Mediterranean Rim and Africa, exposing listeners to rich and vibrant cultures while interspersing modern music genres such as techno.
Opening with the song "The Cyprus Station" featuring guitarist Salar Hamzei, the songs kaleidoscope of colors brings an electrifying touch to the album's sound, giving the audience a good taste of cultures half a world away. With hip shaking beats and intricate guitar riffs that adds a glow throughout, "The Cyprus Station" is a beautiful introduction to what one could call "world music." Tracks such as "Far Away" take on a softer sound, urging the listener to take themselves away and become lost in another society. With soulful vocals that encompass the flavor of the group's music, "Far Away" is a track that must not be skipped.
"The Fellowship," a beautiful number that starts with a piano (a first on the record) while incorporating strings and a chorus of singers that adds to the rich story that "The Fellowship" tells. Closing out The Journey is the song "Unrecognized Country," a tune that weaves the sounds of Spanish guitar, drums, and other percussion instruments to create a song that is unique and different, making The Journey a satisfying listen.
While Intercontinental Concerts has not been around for a long period of time, its desire to introduce the world to other countries becomes apparent when listening to The Journey. While the organization's music is addictive and memorable, we hope this is not their last musical effort.
Listen to the opening song "The Cyprus Station" below.