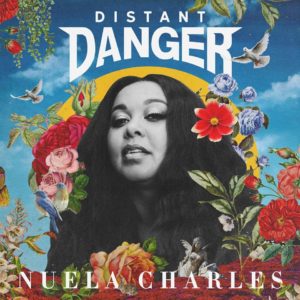 On her new EP Distant Danger, Canada based vocalist Nuela Charles strikes again with five seductive tracks that will make jazz fans swoon and pop fans think twice about brushing off Charles and her talent. After being nominated for a 2018 JUNO Award for Contemporary Album of the Year with her 2016 record The Grand Hustle, Charles consistently releases songs that resonate deeply.
Opening with "Troublemaker," Charles reminds us that not only does she have a killer voice, but that she can write music that can please almost anyone. With a charming sound, she truly takes us away and allows her audience to escape into the sounds of her unforgettable music. Tracks such as "Forecast," bring hip hop and R&B vibes that Charles executes perfectly. With her silky voice sitting on top of bumping beats, "Forecast," is one of Distant Danger's best tunes.
While Charles' songs are mostly up-tempo bangers that will get you dancing, when the EP is almost at a close, she throws in a ballad titled "Sugar," with just a piano, her vocals, and a light saxophone playing softly in the background, "Sugar" becomes an understated track that shows Charles bringing in an emotion that we've never heard from her before. Its haunting vibe is just the change of pace Distant Danger needs before it starts to become slightly monotonous with all the lighter tracks.
Cuts such as "March On," take on a somber tone as well, though it makes for a great song that will move you.
Another piano centered ballad, we are glad that Charles felt the need to show off this side of her songwriting and vocal ability as it makes us only love her more. While she hasn't made much of a splash outside of Canada, we hope that Distant Danger is the work that finally breaks her free and introduces her to the rest of the world.
Listen to "Sugar" below.