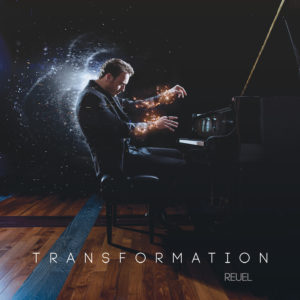 On Reuel's latest album Transformation, the classical pianist turned pop performer has dropped a body of work that has something for everyone. Releasing his last LP in 2018 as a Christmas album titled First Snow, Reuel writes music that is naturally appealing while bringing together the worlds of classical and modern music seamlessly.
Opening with "Broken," we get a chance to hear Reuel's impeccable piano skills along with his EDM influenced beats that surround the glittering sounds of the piano and strings. Entirely instrumental, Transformation is truly an experience that you want to savor as you listen, and while its an album that you may not listen to everyday, every time you come back to it, you are reminded of why you loved it in the first place.
"Regal Havana" is Transformation's third song and with Reuel veering slightly away from his classical roots by dropping a subtle Latin beat into his music, he creates not only a dazzling array of sounds, but a catchy number that sets Reuel apart from other classical pianists. "Night of the Witch" occurs in the middle of the record and is Transformation's longest offering. Nothing on this track feels forgotten and as we immerse ourselves in Reuel's performance we realize what a rare gift he has for songwriting and performing. Ending with "You and Me," Reuel delights us with one more song and tasty stylings, and the bridging of classical and pop music is fully apparent on this track, making Reuel an artist that everyone needs to know about, all while hoping Transformation is the body of work that breaks him.
Listen to "Regal Havana" below.