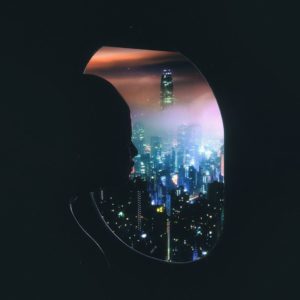 With electronic artists becoming pretty popular these days due to heavy streaming on platforms such as Spotify and Apple Music, it is French artist Timsters that will create some of the biggest waves within the genre. Dropping his latest EP Chapter 1, we are introduced to warm and calming beats that not only show Timsters' ability to move his audience, but the direction of where he wants his music to go. Wanting to make every moment an enjoyable one, Chapter 1 is a joy to listen to from start to finish.
Opening with "I've Been Thinking," Timster has written a track that could easily make its way on to almost anyone's playlist with a chorus that will become lodged in your brain within no time at all. With a strong and thumping background with a slightly rough exterior to it, "Thinking" is a great opening track that sets the laidback tone for the rest of the record. "Show Me All You Know" is next, and its upbeat and sunny vibe is perfect for the onset of summer. With an expansive and determined attitude throughout, its colorful sound explodes from the speakers, creating a professional and radio friendly quality.
"Imaginary Territories" is a track that sounds more experimental, as it plays around with the inclusion of female vocals and strings, something that wasn't present on Chapter 1 previously. While its not one of the stronger selections from Timsters, it's a song that won't be forgotten, if only purely for its efforts.
Wrapping up Chapter 1 is "Time," a track that actually features Timsters' vocals without any effects, a first for the Frenchman on this release. A stunning piece of serious ear candy, "Time" is one of the songs that we find ourselves returning to again and again, along with the rest of the picks on the LP. While Timster is still a newcomer to the electronic music scene, we hope that his music is received warmly throughout the electronic community as he certainly deserves a chance.
Check out "Show Me All You Know" below.
Featured photo by: Lemen Lilie