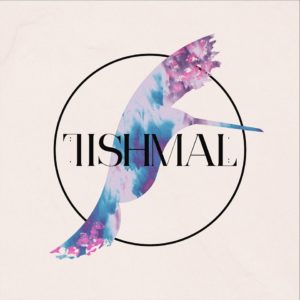 Utah based vocalist Rachel Brockbank, also known as Tishmal, has released her debut self-titled EP, a mix of five smooth and fluid songs. She was given the name Tishmal as a child, which means "hummingbird" in Luiseño, the language of her Native American heritage. Opening with "Underneath" Tishmal begins her debut work with polished beats and seductive vocals that pulls the listener in immediately. As a track that could easily become a single, Tishmal intertwines a heavy beat with a bass line that adds to the electricity of the song. "River," is the EP's third tune and its calm demeanor creates a relaxing feeling, while Tishmal continues her mission to turn everyone listening into a fan.
While the song doesn't have the same catchy vibe that "Underneath" possesses, her audience will enjoy it from the minute it starts. Creating a colorful feeling when listening to her EP, Tishmal is setting out to make her dream come alive with her debut effort. Numbers such as "Connections," make Tishmal go full circle, and with her vocals being overdubbed on this track, "Connections" beautiful simplicity is something to take note of.
While Tishmal's songs won't be exciting for everyone, they will resonate with die hard electronic fans that enjoy serene vocals and sounds washing over them.
Listen to "River" below.