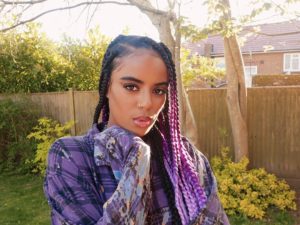 Yulanda Sabrina, a London based vocalist, is a YouTuber turned singer-songwriter, and her debut single "Easier" has plenty of talking points.
It starts with an atmospheric synth effect which captivates listeners from the very beginning. With a reasonably mellow mix backing her, Yulanda opens up on the mic telling us how it should get more comfortable, but it does not. Possibly talking about a relationship, her performance is durable and has enough flavor to go on tour.
There is no dissonance on this piece, and everything harmonizes well with each other. The chorus is memorable and catchy but not excessively overbearing, which is refreshing. There is no substantial difference though with the chorus and verses, therefore, expect to hear no huge elements in the chorus sections. It works though, and Sabrina does not go in all guns blazing in the chorus. It keeps relevant to the rest of "Easier", and it provides an even more significant soothing effect.
Sabrina mixes it up towards the end with a change in her singing style. She goes for a more contemporary pop texture singing more rapidly and with a sudden increase in energy. The music is a little repetitive, while still being charismatic. She should opted for a more significant ending though, and the latter synthesizer does not sound as good as it did in the former. Overall, it is a solid track for anyone looking to take a step back from the crazy times we are currently encountering.
Listen to "Easier" below.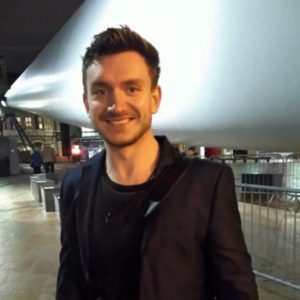 Ralph Jericho is the Managing Director at Global Sound Group, a company that provides audio mastering, public relations, music production, and web design for musicians all over the globe. He lives in London, England.