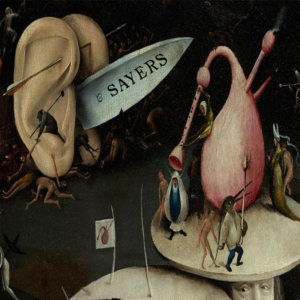 Chicago rock band Sayers has released their latest album Horror Stories, a seven-track record that brings new promise to the Chicago music scene as every track is a hit. Releasing their debut EP the Diogenes Club in 2016, the band only gets better with each effort they put out. Opening with "The Arsonist," Sayers music comes barreling through your speakers, with tight guitar riffs and passionate vocals from front man Eric Michaels. Horror Stories third track "Headache Mind" continues the band's rock flavor, and while its odd time signature at the beginning of the song makes the number stand out, it's not one of the LP's stronger tracks.
Horror Stories next number "Reno," is perhaps a tune that will go unnoticed, but its warm and feel good bass line, performed by bassist and vocalist Matthew DiMare, is great at keeping the rhythm section glued together, making sure that no one falls behind. Ending with "Nothing New" a number that runs just over five minutes, is a groovy track that the group really shines on. Sounding like something you may have heard on an Elvis Costello record, back in the early days of his career, Sayers is a band that music enthusiasts in the Chicago area should not go without listening to, hoping that Sayers eventually receive national attention, apart from the regional acclaim they have already received.
Listen to "The Arsonist" below.