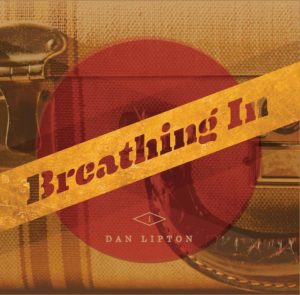 Breathing In, the latest LP from Washington DC folk artist Dan Lipton is a gorgeous glimpse into the mind of one of the best up and coming songwriters we've discovered in a while. Traveling on his own for several years while recording Breathing In, the record is a collection of Lipton's thoughts and feelings throughout his adventures, writing a collection of songs that are memorable and endearing. Opening with the stunning title track, we are introduced to Lipton's John Mayer inspired guitar playing and his calm and soothing vocals, presenting to his fans a type of performance that moves them while getting them to hang on to every word. With emotional vocals that yearn for the audience to focus and listen in, Lipton is a master at good storytelling and garnering attention, while being honest and genuine throughout Breathing In.
Songs such as "Wings of A Crow" take on a county feel while not veering to far from the records original intent of being more of a pop influenced release. The albums use of minimal instrumentation (using only drums, guitar, and bass), Breathing In's stripped down sound is breathtaking, urging us to dive into Lipton's previous records and see what we discover.
"MTA" is another country tinged tune that doesn't use any of the pop stylings heard in the current country music format, leaving fans feeling like Dan's music is also a nod to many of the original county songwriters such as Loretta Lynn and Hank Williams. Mellow and carefree, "MTA" is a traveling man's song, talking of being en route and making memories, a tune that would be good for a long road trip.
Lastly, Lipton gives us the closing number "Television" a final acoustic tune that discusses fighting boredom even though the narrator enjoys modern conveniences. Clear, simple, and direct, Breathing In is one of the most enjoyable folk albums of the year, leaving Lipton's audience feeling satisfied that they have discovered music that makes them feel.
Listen to the track "Dark Water" below.