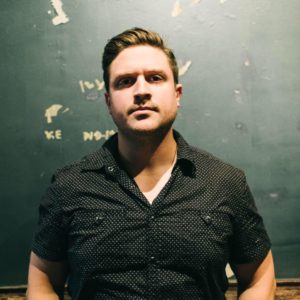 Chicago music promoter and member of The Shams Band, Donnie Biggins, has released his album Profiles, which is full of name drops from his beloved city, while also featuring some relaxed tunes that rock, country and folk fans will eat up. Name dropping the Windy City newspaper the Chicago Reader in the opening track "Lula," Chicagoans get to see another side of one of its music scenes biggest influencers. While Biggins may be passionate about the art of music, he is also an enthusiastic musician as well. Playing light rock and roll goes well for Biggins, as he has written ten great songs that stick with you.
"Yes, It's Hard," the fifth track on Profiles discusses how hard it is on Biggins to be a good man, a good friend, and a husband and father. On the song, which was written during a break from building a crib from IKEA, Biggins sings with a carefree style that makes "Hard" one of the high points of the album. The song is also an honest one, as Biggins expresses that he is trying his best to fulfill these roles.
"Port Townsend, WA" is another place that Biggins writes about it in his music, and while we aren't sure if the song is a nod to where he grew up, the track is written well, including a soft guitar riff along with an organ that carries the song. "No New Names" talks about moving forward while taking a few steps back. Written with a similar structure as "Port Townsend," the song feels biographical, though it sounds somewhat repetitive. While Biggin's direction for the album is clear, having the same sound and style across two songs does get a bit monotonous as the record keeps playing.
Closing with "A Mind That's Been Lost," is a piano ballad that finally breaks up the sameness that we felt throughout some of the record. While a piano has not been at the forefront of the release, it is nice to see Biggins incorporating the instrument into his music. The strings add a nice touch as well, and as he sings about closing out the day, Donnie Biggins has written a strong LP and with his influence in the Chicago music scene, he shouldn't run into many problems drumming up interest from fans to hear his music, as he has solid skills that will carry him far.
Listen to "Yes, It's Hard" below.