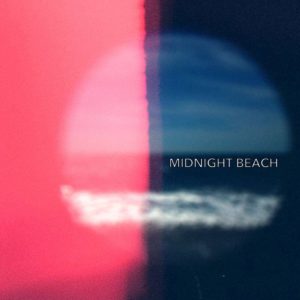 Forming in 2014 in Clearwater, Florida, with the intention of musician Vovi Vu remixing a few songs for musician Steve Alex, the two formed a musical partnership with their new project Midnight Beach, releasing their debut self-titled record on July 14th. With a sound like Los Angeles group Foster the People with minimal percussive sounds and plenty of 80's influenced effects, the band will gain their own fan base with their new record. Beginning with a nearly two-minute long introduction titled "Intro," we get a good feel for how the album is going to go right away since the short preview sets everything up well.
On Midnight Beach's first full-fledged track titled "Try," the band bursts with color and style, despite not having a huge sound. Alex and Vu complement each other well, giving their music a melodic edge that creates a glistening feeling throughout the track. With tunes such as "Fantasy," the LP's fourth song, both musicians test out disco inspired sounds, while making sure everything blends together seamlessly.
Tracks such as "Days Go By" bring out a summer vibe which perfectly coincides with the LP's release period. As another disco style track, "Days" is one of the best songs on the record, nodding to the duo's originality and unique take on music. Closing with a remix of "Fantasy", it feels like Midnight Beach is trying to fill up space on the record with this song by including it twice. While it's a strong number, it could have worked just as well as a stand-alone tune, while also introducing their audience to something new, if they had included another song.
While there is very little to complain about on Midnight Beach, the only complaint is that the group could have put one more new song on the record instead of rehashing their lead single.
Listen to "Fantasy" below.