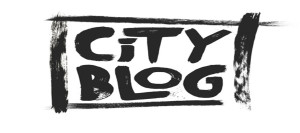 New York City has always been known as a hotbed for unique and interesting music, and the cities latest band Gideon King & City Blog, is a musical outfit that includes not only some of music's best musicians, but also some of the most innovative. With its members working with such legendary acts as Daft Punk, Herbie Hancock, and John Scofield, the group also includes Steely Dan vocalist Carolyn Leonhart, proving that Gideon King and his band aren't short on great musicians or ideas.
The first song on City Blog is the records title track, which gives the group's audience a stunning representation of what this band is about, fusing jazz and rock together to create something only veteran musicians can create. From the first few bars of the record, it's clear that the band has the chops to find great success with this new project, as their ideas flow with ease while combining a dizzying piano, trumpets, guitars, and rich vocals, to write a release that everyone needs to listen to immediately.
"What Say You" the album's sixth song, gets back to the roots of jazz by including a light and airy ride cymbal that carries the beat with a steady flow, along with Carolyn Leonhart being the highlight of the song. While Leonhart provides the lead on the track, the backing vocals sung by a variety of different singers, gives "What Say You" a calming effect that will be a hit among smooth jazz fans.
City Blog ends with the gospel inspired track "Broken Noise", which starts off with an acapella part that captures the beauty and essence of the band while demonstrating each member's command of their chosen instrument. As everything comes together effortlessly, we can't wait to hear what Gideon King and his band mates come up with next, as everyone's chemistry is some of the best we've heard in years, making for a release that won't be losing its magnetic feel any time soon.
Stream the title track below.