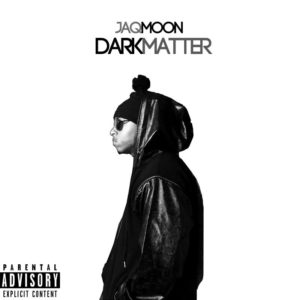 Dark Matter, the latest EP from UK urban artist Jaq Moon is a fantastic set of five songs that will keep current urban fans entertained and open the door for anyone not fully familiar with the genre. Opening with "Forever," we get a taste of Moon's fiery appeal in addition to his influences which range from The Weeknd to DJ hitmakers The Chainsmokers, creating a colorful sound and vocals that show off his ability to move an audience.
The EP's third track "Bittersweet" is perhaps the EP's best song. After listening, we feel like we are listening to something from well-known R&B heavyweight Usher mixed with current R&B sounds heard on the radio. Backed by a seductive beat and Moon's hook-y vocals, when he sings the phrase "bitter sweet" which is heavily autotuned, the song instantly becomes locked in our heads, refusing to get out.
Ending Dark Matter is "Shivering," a number that could easily achieve heavy radio play, by including a pulsing beat and a chorus that we instantly want to sing along to. Introducing light guitar into the song gives off the impression that Moon is willing to also explore other genres outside of R&B. Ending Dark Matter with this number feels like Moon has found his footing on this EP by carving out his identity and direction early, leaving us excited to hear what comes up down the road.
Listen to "Bittersweet" here.