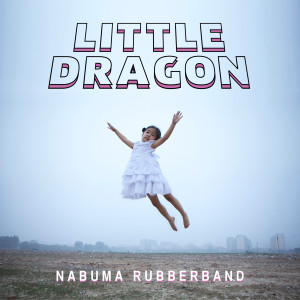 Nabuma Rubberband, the quirky title of the new album from Swedish electronic band Little Dragon stretches their sound, and while it has a much more artificial sound and flavor than their previous records; it is also their most experimental. But the records biggest (and only) problem is that we don't hear anything memorable or exciting. While recording the album, the band decided to take an unconventional path. Combining a Ugandan girls name with an office supply when coming up with the album's title, drummer Erik Bodin says, "it means a lot of things. It feels free and hypermodern, and feminine and weird", while doing all of the studio soundproofing, and using children sized instruments such as drums to give their songs more of a creative angle.
Originally from Gothenburg, Sweden, Little Dragon was formed in 1996 by front woman Yukimi Nagano who enlisted high school friends Erik Bodin on drums, Fredrick Kallgren Wallin on bass, and Hakan Wirenstrand on keyboards to form a band. They released their debut 7 inch "Twice/Test" in 2006 and a year later they signed to Peacefrog Records, a British indie label where they released their self titled debut album. On their debut, we saw a complex and haunting band that had much to offer music fans with their trippy and pop influenced electronic sound.
While they have progressively gotten better with their albums since Machine Dreams in 2009 and Ritual Union in 2011, on Nabuma Rubberband we hear the band that wants to take their music to new places, more so than their previous records. Instead of hearing something that sounds complex, beautiful, and very creative, we hear an album that could easily double for background music, and with the exception of Yukimi's shimmering vocals, the rest of the band doesn't seem that interested in the music they are creating. The record's opening track, "Mirror" is a very techno influenced track, with a sound that feels like someone is creating an echo by bouncing a ball off the wall. On top of dispersed sounding piano notes, we hear Yukimi take on a very jazzy and relaxed vocal tone which suits the songs electronic vibe. For an opening track, it doesn't grab the listener and put the music front and center as their past songs have.
Songs like "Klapp Klaap" will make older fans reminisce of the bands self titled album as it meshes both real instruments and electronic sounds which give Little Dragon an edgier sound. "Paris" is the albums best track. With its punchy synths and Yukimi's soulful voice, she's gives the best vocal performance of the album on "Paris." Acting as a lead instrument, the synths are what makes the song a memorable one. Its sound brings a light and jazzy feel to the song and the faster time signature with the drums make the song feel like we are listening to a band that now remembers how to be their best creative selves. "Pretty Girls" is an atmospheric song that sounds like it wants to put the listeners in a trance. Backed by an easygoing drum loop, Yukimi gives a beautiful performance with the group backing her to play a very calming song.
"Let Go" the albums last song, we hear bits of the groups self titled album as well as the vibe found on Ritual Union. The ending of the song, has listening to a kaleidoscope of colors as the synths end an album that sounds just OK. While the band isn't breaking any ground with Nabuma Rubberband, we wonder what they will come up with on their next record since they seem to be more creative in the studio instead of with the music they choose to release.