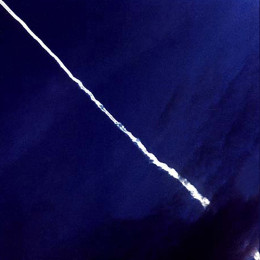 On EP2, the latest release from Polish electronic-alternative band SoundQ, listeners are hit with a rush of sound that keeps things light and uniform, while also keeping the music interesting for its audience. It's opening track "In a Swoon" is a light electronic and techno infused track that uses breathy vocals from its members Kuba Kubica, Anna Nizio, and Michal Dziobon, to create something that has a mellow feel, while also giving the song a slightly eerie vibe. EP2's next track "Bones" introduces the bands alternative side by picking up the pace just slightly, while giving the track its own personality by using different sounds to give SoundQ a unique angle.
"Restless" comes right on the heels of "Bones" and while its introduction tends to drag with its repetitiveness, the computerized harmonies give the track an edginess that we haven't heard from SoundQ until now. While its beat has a memorable hook that will translate well to the dance floor, the tracks overall fluidness feels disjointed and haphazard, and this is the first instance where SoundQ start to sound clumsy in their delivery. To close out EP2, we have "Ecce Puer" which has an atmospheric and spacey vibe that has a calming effect. While the songs style doesn't fully grab listeners, the vocals are the one element that stands out. Beautiful and serene, the vocals really make the song shine over its drab foundation, and while it might not be the best choice to close out the EP with, it shows another twist in the group's musical fusion.
While EP2 has its flaws, overall the release is well done and is an enjoyable listen that will have fans wanting more.