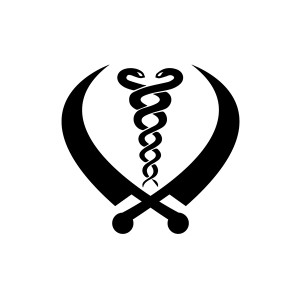 Park will be releasing their new EP "Jacob The Rabbit", their first new songs in eight years, on July 15th. You can check out a teaser video here.
The recently reunited PARK is excited to announce the upcoming release of JACOB THE RABBIT, the Springfield, IL band's first new music in eight years. The three-song EP is a prologue to a forthcoming full-length based on a story written by frontman Ladd Mitchell.
Jacob The Rabbit will be released on one-sided 10″ vinyl via Bad Timing Records (Mansions, Acceptance) on July 15, 2014. The album will feature a screen-printed B side and beautiful matte packaging with an accompanying 16-page booklet that houses the short story, lyrics, illustrations and liner notes. Limited to 1000 copies on four color variants, the label will launch pre-orders next Tuesday.
You can expect a song premiere next week as well. In the meantime, check out this teaser video featuring a clip of a song from the EP.
According to Mitchell, Jacob The Rabbit – as well as the upcoming LP – "explores a new approach to the traditional concept album model. Most artists loosely base songs upon a story that is conceptual to only themselves, and much is left open for interpretation by the audience." The Park front man continued, "We wanted to avoid any confusion; our approach was to write the story first, then base each song on a chapter."