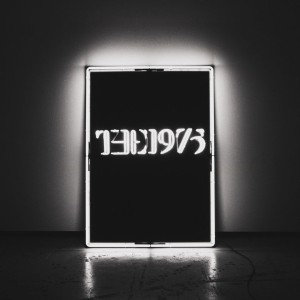 The self titled debut from British indie band The 1975 sounds like a soundtrack to the 1980's, and while it might sound outdated to music fans that were born in the 70's and 80's, it works due to their unique sound. The 1975 are trying to create music that fits them as musicians, and they are slowing gaining exposure with their different take on music. Formed in 2002, singer Matt Healy met guitarist Adam Hann, bassist Ross MacDonald, and drummer George Daniel in high school. From an early age Healy knew he wanted to play music. In an interview with Gigwise, a British online music magazine, Healy says of the bands beginnings "We met at school. We started playing, doing covers of punk songs and pop songs and just started out doing that." Since the band's formation, the group has released four EP's, Facedown, Sex, Music For Cars, and IV.
As for their debut full length record, songs such as "The City" is an introduction to the bands musical direction for those who are unfamiliar with the group. The song starts off with drummer George Daniel pounding out a hard hitting drum beat that sets the tone for the anthem like song. While the music itself is strong, the most noticeable is Healy's vocals. While many artists today use studio effects such as auto tune to make their voices sound perfect, Healy completely overdoes this technique. Sounding at points like he is under water, his voice sound garbled and at times inaudible, which may be a turn off for some. "The City" would make any 80's music fan proud, as the band takes on a sound that is truly authentic for that period of music. Surely to grab a listener's attention, this track is sure to become known as a distinctive song for the group.
"Chocolate", a song about overcoming a drug addiction, was inspired by Healy's sister. It is an oddly bouncy track given the subject matter, but the best part of the song is its lyrics and how it paints a haunting picture of addiction. "Oh you bite your friend like chocolate/You say, we'll go where nobody knows, with guns hidden under our petticoats. Now we run run away from the boys in the blue, and my car smells like chocolate."
"Settle Down" has a sound that is reminiscent of Michael Jackson's hit "Black and White", and is one of the reasons why The 1975 have made it this far. Their appeal can expand not only towards the music fans of today, but also the fans of yesteryear. "Girls" sounds like a reworked modern version of the Cindy Lauper hit "Girls Just Want To Have Fun."
Their debut has proved that The 1975 have much in store for them in the years to come. Their spin on 80's music is a refreshing one, and by trying to bring back the music they grew up with they will gain more fans, one step at a time.