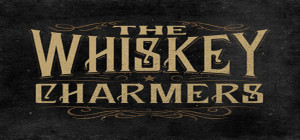 On their self-titled debut album, Detroit band The Whiskey Charmers have released a collection of easygoing and breezy tunes that is the perfect soundtrack for a late night drink at the bar. The band is made up of members Carrie Shepard and Lawrence Daversa, while being rounded out by drummer Brian Ferriby. The group produced the entire record themselves and their independent nature shines through, as the album has its own personality.
The Whiskey Charmers opens with "Elevator" a laidback track that has hints of Americana and country music, along with Carrie's light and wispy vocals. From the first few bars of "Elevator" it is apparent that the band likes simplicity, as they do nothing fancy to their music while trying to make every song sound beautiful. The band injects a lot of heart into their songs, and as the record moves along, we are touched by the amount of effort that they have put into their first release. The guitars played by both Carrie and Lawrence have a country twang that dresses up the tune only slightly, and saves the track from having a boring sound due to its minimal instrumentation.
"C Blues" which is up next, is the kind of ballad we were expecting from The Charmers, as its laidback feel continues with the kind of flow that we were expecting from the band. Mostly acoustic, the tune feels like its being written right in front of us, giving the music a very real feel, providing their audience with lyrics that they can relate to.
The album closes out with "Waltz," a slow country inspired jam that would be a perfect fit for a dance hall in places like Texas or the Deep South. When discovering that The Whiskey Charmers were from Michigan, what came to mind is that the band has chosen the wrong hometown, as their music is not suited for the frigid winters of Michigan but for the milder, and sometimes warmer winters of the American South.