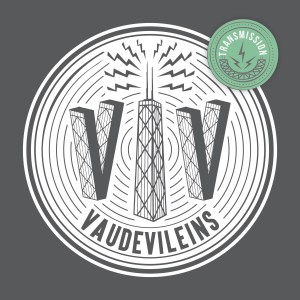 Chicago rock act Vaudevileins kicked off the last month of 2015 with their new and appropriately titled EP Transmission, a fun and energizing release that introduces their fan base to great indie rock, with songs that are well written and catchy. Kicking off the twenty minute EP is "Chasing Time" a raucous track that gives off traces of a punk vibe with guitars that provide the album with soulful licks, and drummer Brennen Chouinard keeping the bands foundation together as he pounds the drums with an energy and force that drives the Vaudevileins in the right direction.
"Snow" is a slower song that talks about the winter season and its depressing traits, and while the group's energetic presence is absent on the track, "Snow" is actually a strong number that gives the music a lighter rock vibe. The record's title track picks up the pace with a strong sense of melody and direction, making the band a great up and coming group that Chicagoans should not miss out on. With a strong release and songwriting ability, Vaudevileins won't have a problem drawing a crowd in their hometown and outside of it.
You can stream Transmission on Bandcamp.