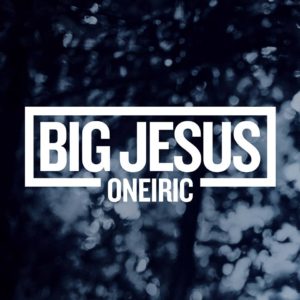 The latest fuzz-rock act to hit the scene is Atlanta's Big Jesus, forming in 2011 and opening for pop punk veterans Good Charlotte on their upcoming winter tour. For a debut album, the group's new record Oneiric is surprisingly strong, treating fans to mesmerizing riffs and a sound that is reminiscent of 90's groups such as Smashing Pumpkins. With breathy vocals from front man CJ Ridings tying together two sounds seamlessly, the band has released an entertaining record from start to finish.
Opening with the track "SP," on first listen Big Jesus sounds like an old school punk act taking influences from fuzz rock, however they balance out this hard hitting sound with infectious melodies, creating a high energy atmosphere that fans are eager to be a part of. Songs such as "Always" gives off a Dinosaur Jr vibe that brings rock and roll to the front and center on Oneiric, while the most memorable part of the song is the guitar riffs as they explode without the aid of effects.
"Shards" is a blazing track that hits the group's audience straight away with an energetic feel that we don't want to shake. While the group sound is by no means new, by the time we listen to "Shards" it's apparent that Oneiric has the potential to inspire just as the bands influences have done before them. While its unknown whether or not Big Jesus will spawn its share of copycat acts, an attachment to their sound and style is possible for up and coming musicians, and the Georgia bands potential to pave the way is huge.
Closing with "Heaviest Heart" a seven-minute long number that is perhaps the weakest cut on the LP, leaves the audience curious to know what was going through the minds of each band member as they were writing this particular tune. Still drawing from the same style as previous tracks, its length leaves a lot to be desired after listening to nine other memorable songs. While it may have fit in the middle of the album to break up the redundancy of faster time signatures, placing "Heaviest Heart" as the closing cut wasn't a great choice.
With only one bad track on Oneiric, Big Jesus and their goal of reintroducing 90's rock is an interesting one as we have not seen this type of resurgence since pop punk came back into the fold several years ago. As guitars continue to take over music, we wonder what other genres will soon be revived.
If you like what you hear, you can check the band out on tour with Good Charlotte, Hit The Lights, The Story So Far, Set Your Goals, and Four Year Strong on their upcoming North American tour beginning on October 23rd at The Ventura Theatre in Ventura, California.
Watch the music video for "SP" below.
---
Featured photo: Photo by Chris Sullivan