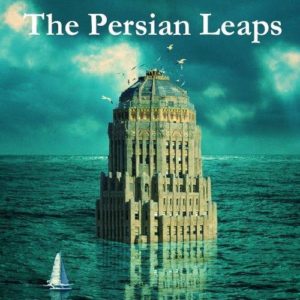 The Persian Leaps, a St. Paul, Minnesota band formed by guitarist Drew Forsberg during his college years, has made a point to release one EP every year which clocks in at 15 minutes or less. The band released their debut EP Praise Elephants in 2013. Their latest release Your City, Underwater features hard-edged rock tunes with plenty of feeling, energy, and guitar distortion to attract die hard fans of The Smiths, Kaiser Chiefs, and My Bloody Valentine.
Opening with "See Me Unaware," Forsberg's gritty guitar is enough to get you energized for the sprint the band takes their audience on during Your City. With bassist Adam Brunner and drummer Michael McClosky rounding out the lineup, the groups tight playing skills are certain to gain them plenty of new fans, enticing them to check out their previous work.
"It's Nothing," is the EP's third track and its punk rock delivery is reminiscent of the genre in the days of The Ramones and Dead Kennedy's. While songs for these acts were never long, they were packed with plenty of punch, and the same can be said for The Persian Leaps.
"Short and Sour" is the fifth and final track on Your City, Underwater. With Busser and Forsberg singing fluid harmonies, we become attached quickly to this small time band  playing music that resonates with their audience right away. While there are plenty of bands in Minnesota to watch and fall in love with, The Persian Leaps are a group that Minnesotans and indie rock fans everywhere should pay particular attention to.
Listen to the track "See Me Unaware" below.