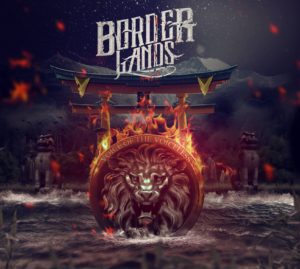 Lisbon, Portugal band Borderlands has released their new album Voice of the Voiceless, a raging and emotional debut that metalcore fans can indulge themselves in, while also putting the genre's newest band on the map. Opening with the introduction "Continuum," the track sets up of the rest of the record perfectly, as it demonstrates their talent well, while also leading into "Children of the Storm," the first true track on the record.
Featuring guest vocals from Voynich Code vocalist Nelson Rebelo, the band shows off dizzying drum and guitar work from drummer Cristovao Monteiro and guitarist Hugo Capelo, the two strongest assets on this release.
"Limitless" feels partly inspired by metalcore act The Word Alive as the group succeeds at sounding fiery, while also straying from their comfort zone of metalcore, by adding in a punk-like influence on the drums almost half-way through the track, showing off Borderlands progressiveness as a unit.
Towards the end of Voiceless, we hear "The Curse," a powerful cut that sums up the Borderlands sound well, with blistering guitars and a drum part that has boundless energy.
To end the album, we have "Children of the Sun," a heavy and huge track that closes the album well. While metalcore fans will eat up the songs and influences heard throughout the LP, Voice of the Voiceless has fans of the genre in mind, though they don't give much thought to anyone who are being introduced to Borderlands for the first time, possibly being a turn off for newcomers.
You can listen to "Children of the Storm" below.