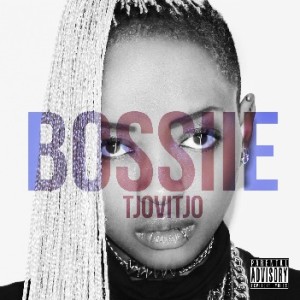 London based rapper Bossiie's latest EP Tjovitjo puts her rapping and vocal skills to the forefront of her music. Holding back on sound effects, we hear a massive Missy Elliott influence in Bossiie's music. Born Tumi Jukic, she was born in Alberton, South Africa. As a young child, Bossiie lived in different parts of the world including Canada, France, and the UK after her family left South Africa, due to the country's health department declining. She began singing, dancing, and rapping at the age of six. Along with the release of Tjovitjo Bossiie is currently working on her second mix tape. She currently lives in London where she works for the BBC.
The EP's first track "Hero" introduces us to Bossiie's singing and rapping skills, which she uses interchangeably to create a song that will appeal to music fans that are looking for a lighter approach to hip hop both stylistically and lyrically, since there are no thumping beats and violent themes on Tjovitjo. Her rapping on "Hero" is smooth and flows well, and her voice is light and airy, which is the perfect fit for her music, which can function as both background music and as something you can listen to more intensely.
"Tip" the second track on the EP is a track where Bossiie shows off her rapping skills and her strong Missy Elliott influence, with its strong word flow. While the song does not have the catchiness of Elliott's songs, such as her hit "Work It", "Tip" has the great flow and command that rappers have to possess in order to be taken seriously. "Tjovitjo (Whistle Song) is the last and final song on Tjovitjo. "Whistle Song" continues the rapping trend on the EP, and Bossiie does not disappoint. The beat on the track is an addictive one as she intersperses it with whistles that give the song a hint of flavor that makes the song stand out. While Tjovitjo is a great start to her musical career, it would be great to hear Bossiie write a few more upbeat tracks so that she can use her talent to its fullest potential. For fans of Missy Elliott, they will highly enjoy Bossiie and her rhyming technique, and for those music fans looking for something a little lighter, they will enjoy the trance like quality of Bossiie's music.