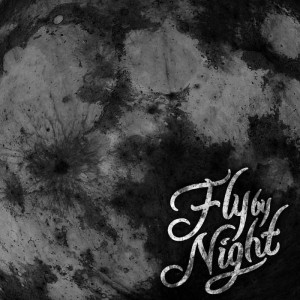 Fly By Night, the latest project from Minneapolis rapper Vision The Kid, is a smooth and lively release that introduces new listeners to his catchy execution of hip hop while using samples of some of the biggest artists in the music business including Queen, Bob Segar, and Imogen Heap. With songs that feature brilliant lyrics and creative ways to incorporate other genres into his songs, Vision The Kid is not an emcee that anyone should miss.
Opening with "Fly By Night Moves" the 80's influenced track which bridges 80's era synths with sharp vocals from Vision, makes the song into one that almost anyone can enjoy, regardless of their stance on hip hop. Giving his tracks a magical angle by including samples, Vision The Kid tries his best to appeal to nearly every demographic imaginable, as he knows how to tastefully incorporate the old and the new together to write a tune that sounds timeless.
"Death To Dreams" is a stunning piano driven song whose musical backing reminds us a bit of English rock band Coldplay, as it guides Vision's incredibly defined rapping, which is very flavorful and well done. Lastly, we hear "Angels of Cuba", the record's closing tune, and its piano part that forms the melody is beautiful and fits right alongside Vision's love of spoken word and hip hop. While the female voices kicking off the track add another creative level to Vision's ideas, they feel a bit awkward when heard against Vision and the rest of the instruments he incorporates into his music. While this flaw is certainly not enough to give the record a bad review, Vision should have ditched this aspect of the track, as its inclusion sounds awkward and unneeded, though with that said, the rest of Fly By Night is an enjoyable record that brings rap to an entirely new level that we've rarely heard before.
Stream Fly By Night below.