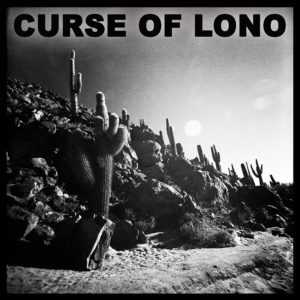 British folk act Curse of Lono has released their latest self-titled EP, full of tracks that will win the attention of folk fans along with those who enjoy The National and Tom Waits. Forming in London in 2015 by front man Felix Betchtolsheimer following the breakup of his band Hey Negrita, Betchtolsheimer decided he wanted to do something different, so he grabbed a few friends and after several jam sessions, Curse of Lono began.
Opening with the expansive track "Five Miles," the group entrances us with their atmospheric songwriting and beautiful harmonies. Sounding like a positive track by The National, Curse of Lono knows how to get under the skin of their audience and make them longtime supporters.
"London Rain" follows, and its quieter Tom Waits sound brings an eerie edge to the EP, as Betchtolsheimer adopts a raspy vocal tone that brings a smoky haziness to Curse of Lono's songs, making the group's audience feel like a piece of artwork is unfolding. Deeply melodic and at times cinematic, "London Rain" is a standout track and a great addition to a Spotify playlist.
"He Takes My Place" dives deeper into the bands folk roots, and as they take cues from Leonard Cohen's earliest albums, hearing that the band can easily switch from one emotion to another makes for an impressive release, while being one that sticks with us as well.
To end their self-titled release, Curse of Lono has chosen "Saturday Night," as its closer. As Botchelsheimer adopts a baritone vocal tone, similar to The National's Matt Berninger, the track will help you drift off to sleep, as its quiet tones create a delicate feeling that is the perfect ending to the release.
While Curse of Lono is just getting started, if they keep releasing more songs such as the ones on their new EP, they will have plenty of fans throughout Britain and beyond.
Take a listen to "London Rain" below.
Featured photo: Hana Knizova