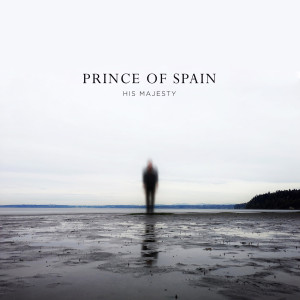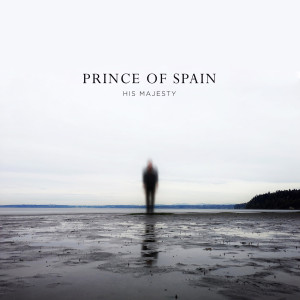 His Majesty by Seattle, Washington band Prince of Spain (formerly The Scene Aesthetic) is an acoustic pop and folk album that is their best album yet. Prince of Spain formed in 2005, with Andrew De Torres on guitar and Eric Bowley on vocals. Their song "Beauty In The Breakdown" off of their debut album Building Homes From What We've Known led the band to have a modest following on the internet by way of Myspace and Purevolume.  The acoustic and nostalgic songs were well received among teenagers and the early twenties crowd, and the band was able to make a full time living playing music. After a two year break, the band is back with new music and a new name, but their musical style hasn't changed a bit. While they have experimented with a more bubbly pop sound in the past, with "My Humility, You Are" and a reworking of "Beauty in the Breakdown" on Brother (2009), most recently on His Majesty it seems that the band is going back to their roots.
"Away We Go" has a folk sound that breathes new life into a band that fans had thought had disappeared. As Bowley sings "Wake up, new morning/Cold air, fills my lungs/The sun begins to rise,/you rub your tired eyes/Wake up, wake up/True north, is calling/Compass needle guides our way", it feels as if the band is telling their fans that they are embarking on a new journey, and that their music that they had written previously has all been leading up to their new identity as Prince Of Spain.  The group is embracing change, and it seems like the band hopes their fans will continue to enjoy their music. 
"Run Little Child" is the albums best song, and one that will get stuck in your head the most. Written as a letter to a young child who is growing up, the song's lyrics let the child know that they can be free. "You with your eyes so wide, dreams so tall their giant sized/Don't let them ever escape your sight/You light the sky, your smile so bright, like heaven's shining down on us tonight/Run, run little child/Run, run little child run\Far down this dusty road /Where wild flowers always grow/There's a little house that you can call your own/Where a heart like yours will never starve for love/And you will never feel alone." The imagery that pops up when listening to "Run Little Child" is rich and vibrant, making the bands talent for writing lyrics, an asset for them. The vocals during the chorus of the song is one of its high points, and while both Bowley and De Torres sound different vocally, when they come together, it sounds perfectly matched.
"Carelessly" is a folk song that will bring back memories of the bands beginnings, with the simple guitar riffs and great vocals from Eric and Andrew. Writing simple music, with lyrics that are beautifully written is something that The Scene Aesthetic were good at, and the same can be said for their latest project.  Featuring the Portland band Dresses, the song has a folk like feel. Timothy Heller, front woman of Dresses, gives the song a delicate feel with her high vocal range, sounding at times like singer Regina Spektor. While this is just the beginning for Prince of Spain, the group's longtime fans won't be disappointed.