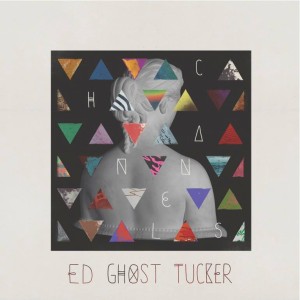 Channels, the new EP by San Diego pop band Ed Ghost Tucker, is a quirky release that is full of songs that will be a hit with fans of Vampire Weekend and Grizzly Bear, due to all three bands having similar musical styles. The band got its start in the southern California beach town in 2012 and released Channels in December of 2014. While this new release is the group's debut, they have been playing music together since childhood and the groups obvious chemistry and creativity demonstrate that they are very comfortable performing together.
Channels opens with "Kids on the Block", a track that blends pop and electronic beats together to create something that immediately grabs its audience. Keeping with the carefree southern California attitude, the band also blends reggae into their songs, creating an individual musical style that is all their own. Along with their musical vision, the vocals from each member are flawless, as they sing airy harmonies along with light and breezy female accompaniment. "Mom Got Fat" is the EP's next cut, and while it has the same feel as "Kids" the song itself sounds completely different. Female vocalist Michaela Wilson shines beautifully on this song, as her youthful voice gives the track a certain shine, while also adding a bit of a hazy vibe to it. While the song utilizes a variety of different sounds throughout, it feels very whole when you listen to it, and while the band is obviously bursting with creativity, nothing feels out of place or awkward sounding, which can sometimes happen when you don't blend genres carefully.
Channels ends with "Rest Your Bones" which opens with a meditative like intro, though this tease only last for a brief period, as the band launches into a track that is heavily influenced once again by reggae. As the group lumps all of the EP's influences together on Channels closing tune, we not only hear the depth of the band's music, but how much effort they put into writing and recording the release. While there have been many bands who have not strung all of their influences together fluidly on their albums, Ed Ghost Tucker have done this beautifully, and each track makes for an exciting listen as we have no idea what is coming next, making Ed Ghost Tucker a band you won't want to miss.
You can take a listen to Channels below.