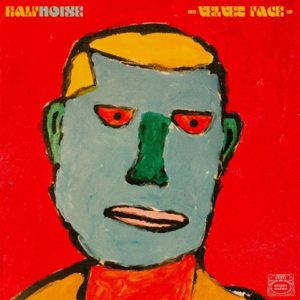 After departing from rock band Paramore in 2010, Nashville drummer Zac Farro hit distraught fans with a new venture, an electronic influenced project called HalfNoise, which he started with friend and musician Jason Clark in 2011. A radical departure from the hard-hitting music Paramore fans were used to hearing, HalfNoise's sound was in a different ballpark then Paramore, having a much more calm and experimental style. Releasing an EP in addition to two full-length records, Farro is now entirely on his own with the release of The Velvet Face, an effort which takes on a more indie pop approach then previous material.
Opening with "Scooby's In the Back," we realize how far Farro has come as a vocalist, taking the reigns as a lead singer, something that Paramore fans only heard on old band demos before the now duo became famous. With a small team working alongside him, it becomes apparent early on that Farro and his team's main objective is to make great music, rather than focusing on how many records they sell.
While Farro has never been the main songwriter before embarking on this project, The Velvet Face demonstrates that he is a strong writer with plenty to say. The EP's lead single "French Class" explores musical terrains that are new avenues for HalfNoise. Tracks such as "As U Wave" is a beautiful and calming song that stands out vocally, and with the guitar licks creating the smooth atmosphere of the tune, it's the number that fans will remember most from the release.
"Velvet Face," the closing song on Halfnoise's third release gives fans the impression that the track was released in another era and not something put out in the present day. While The Velvet Face EP clocks in at 19 minutes, it's got enough songs to create lasting fans for those who are just getting introduced to one of Nashville's most promising bands.
While Farro is now back in Paramore, Halfnoise has plenty of talent to stand on their own, and while they might not achieve the worldwide fame that Paramore has, for those who already know what the band is capable of, fans will be satisfied with the songs that HalfNoise are dropping and will continue supporting Farro for many years to come.
Listen to "Scooby's In The Back" below.