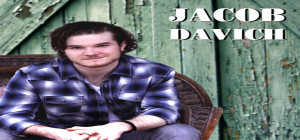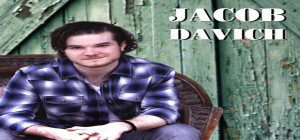 On his debut self-titled EP, former Hollywood actor Jacob Davich has delivered a rich and moving release that feels much older than his twenty-five years. While he started out as an actor at the age of twelve working alongside acting veterans such as Leonardo Dicaprio, Davich decided to pull away from acting and get into music in his teen years; since he felt pursuing music would give him full creative control. The first song on The Jacob Davich EP is "Don't Run Don't Hide", a track that features Davich's strong guitar playing, which he mastered during the breaks he had while waiting to audition for new film roles. While his guitar playing certainly stands out, Jacob's vocals are really what shine on the EP , as they come across sounding seasoned and confident which could be attributed to the years spent on camera.
Throughout the EP, Davich takes us on a ride through his young life, discussing old loves, and while he doesn't address it directly, his love for his newest form of expression. After listening to Jacob Davich croon, it is clear that he will never be stepping in front of a camera again, unless of course he were shooting a music video, as having a guitar strapped on and singing to a packed house is clearly where Jacob belongs.
You can listen to the Jacob Davich EP below.