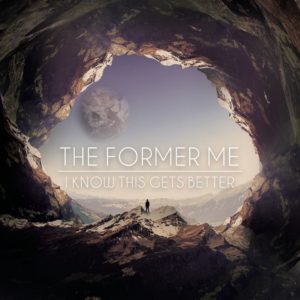 With influences such as Knuckle Puck, Blink 182, and Sum 41, Saint Louis pop punk band The Former Me know not only how to write great songs, but tracks that stick with you, while perhaps also bringing a bit of nostalgia to the table for their older fans due to placing older influences at the forefront of their music. Formed in 2012, the group released their debut EP Some Truth to This in 2014 and followed up with their most recent release I Know This Gets Better, which dropped earlier this month. Opening with the track "Crawl," the group's audience is immediately hit with the one of the catchiest pop punk jams coming out of the genre in the last few years. With aggressive vocals from front man Dylan Lahey, the rest of the band follows by playing pounding and brutal riffs that you'll want to play over and over.
The EP's third song "Get A Grip" is reminiscent of New Found Glory's sixth record Not Without a Fight, for its introduction to hardcore music, bringing a level of energy that pop punk acts are known for. Writing melodic parts is also part of the pop punk formula too, which The Former Me does plenty of.
Closing with "Disquiet," The Former Me know how to bring the original pop punk style to the masses without sounding like they are trying to revive an outdated genre. Taking after older acts while making room to cite newer bands as influences, The Former Me know how to engage new listeners with their music one song at a time.
Listen to "Crawl" below.
---
Featured photo: kelyn