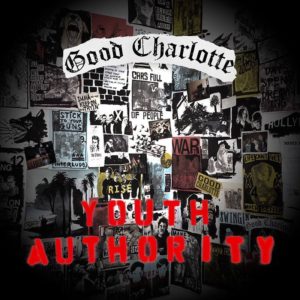 When Good Charlotte announced their hiatus in 2011, the group had a string of successful albums under their belt and plenty of goals achieved. When twin brothers and front men Joel and Benji Madden announced the end of Good Charlotte's hiatus in 2015, the band released the lead single to their upcoming record Youth Authority titled "Makeshift Love," a reminder of where Good Charlotte began and where they were staying put.
Opening Youth Authority is "Life Changes," a pop punk track that harkens back to the days of 2002's The Young and The Hopeless, with its sing-along choruses and magnetic hooks. While the song talks about going through changes while getting older, "Life Changes" still shows Good Charlotte in a relevant light, as both Madden Brothers still have the songwriting talents that made them famous.
Getting their start in 1996 in Waldorf, Maryland, the Madden brothers spent their days trying to make their band work, while working through plenty of personal challenges- dead end jobs and keeping their family together, as their father walked out on their family when the twins were fifteen. Taking up a large chunk of their older material, family does not take up a lot of lyrical space on Youth Authority. Not afraid to talk about where they started and how far they have come, many of Good Charlotte's tunes still remain autobiographical, staying true to their original image and relatable appeal of facing difficult circumstances and rising above them.
While the band was coming up a time when the internet was becoming a large part of daily life, and people still bought records, tracks such "40 oz Dream" longs for the nostalgia of these times. Singing about growing up in the days of rappers such as Dre' and Snoop, and visiting old haunts only to find out things have changed, "Dream" captures a snapshot of simpler times that doesn't sound stale. While its not one of the songs that sticks out on Youth Authority, its got the trademark Madden brothers chorus that made the group popular.
Tracks such "Stray Dogs" sees guitarist Benji Madden take over vocal duties, giving the record a much slower tempo. While the track has a filler quality, a component that stands out is the harmonies that the brothers have provided consistently since the 90's. By now, Joel and Benji Madden's vocals are distinctive, making the song stand out among the rest.
Wrapping up Youth Authority are the songs "War" and "Moving On," two strong closing numbers that make this release one of Good Charlotte's best works, reminding fans that the group can still rock after six years away.
Watch the music video for "Life Can't Get Much Better" below.