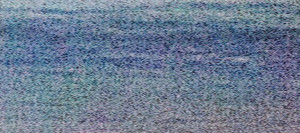 Brooklyn, New York transplant Joseph Sant has moved from the rainy city of Seattle to record his latest EP Sea White Salt, a calming and dreamy release that explores Joseph's feelings and mental images associated with the coast of New York state, as well as the emotions that he feels for his home state of Washington. The opening track "Horse At The Beach" is a dreamy and cool song that introduces us to Sant's ideas and musical path, and while the EP feels like a solo effort, he is backed by friends who now perform under the Sant moniker, rounding out Sea's moving sound. Sea White Salt's standout number is "Nor'easter", a song that features a mid tempo drum beat and guitar line that allows Sant's hollow vocals to swallow his audience whole, while granting them the ability to really engage in the music and feel its emotional weight.
Written as a potential tribute to his new East Coast home, the song is incredibly well done which leaves his fans with a peaceful feeling, while believing that Sant has released some of his best work so far, even though this record is only his debut. Lastly, we hear "Only The Shock" a serene track that brings us back to Sea's opening tunes. As Sant allows us to dream with the songs hypnotizing feel, this is certainly an EP that makes us sense different emotions, and we hope that hearing more music from Sant is certainly in the cards.
You can listen to "Nor'easter" below.