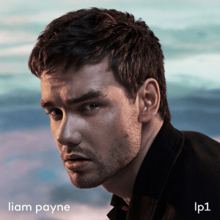 After going solo in 2015 after the disbandment of boy band One Direction, vocalist Liam Payne set out on a solo career. Working for over two years on what would become LP1, it turns out feeling like a lackluster effort, particularly as his former band mates Harry Styles, Niall Horan, and Louis Tomlinson are all either releasing new albums and songs with an interesting and long lasting bent. As Styles releases the 70's inspired throwback Fine Line and Niall Horan drops 90's influenced "Nice to Meet Ya," it sounds like Payne is going for the radio hits and not what he loves on LP1.
Opening with "Stack It Up" a collaboration with A Boogie Wit Da Hoodie, LP1 starts off strong, with the album's latest single. Another new track is welcome among Payne's fans as he has been releasing singles and a short EP over the past few years with no word about a full-length album, until now. "Remember" is up next, and fans get a taste of just how good Payne is as a vocalist, if they already aren't familiar with his voice. On the vocal front, "Remember" is why One Direction fans fell in love with his voice in the first place. His tone is clear, and we feel like the track suits his voice, though musically it sounds generic at best.
After a few listeners, tracks such as "Say It All" sound like something you would add to a track listing if you didn't have enough songs to fill an album. While Payne has stated that hip hop is his preferred genre to perform and listen to, stylistically it ultimately falls flat when you listen to him sing. Though, if you are here simply because you are already a fan of Payne, "Say It All" works and turns out to be one of the better songs on the record.
With another collaboration with electronic music trio Cheat Codes, on "Live Forever," this is the one track that most people will be spinning heavily if the rest of LP1 does not appeal, as its addictive beat and autotuned vocals become lodged into your brain.
Disappointingly, the last portion of the album slaps old songs of Payne's into fans faces, with the inclusion of "Strip That Down," and club banger "Get Low." While both numbers sounded fresh upon release, they are now both over two years old, making the album feel rushed and awkward, and it feels like Payne couldn't come up with more creatively to satisfy the long wait for solo material. LP1 is a signal that Payne is worth so much more, and it's forced nature feels like an attempt to keep up with his band mates.
Check out the music video for "Live Forever" below.