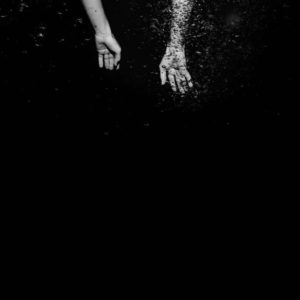 Forming in Phoenix, Arizona while some of its members were still in high school, The Maine has become a band that has come into its own. On their sixth album Lovely Little Lonely, The Maine has written an album that tells the fans the direction that they want to take their band in, and that ultimately, they are content with that direction. Releasing their debut Can't Stop Won't Stop in 2008, The Maine joined the pop punk ranks and became a hit at festivals such as the Vans Warped Tour. While they would continue this style on their next album Black and White (2010,) they would eventually abandon it entirely once they began to feel restricted by their major label deal. Making their 2011 record Pioneer entirely in secret, it was finally the record the group had always wanted to make.
While their music took on a darker direction for one more album Forever Halloween (2013), it was American Candy (2015) that illustrated the group's lighter and more bouncy side, a characteristic that is continued on Lovely Little Lonely. Renting a house by the ocean in Northern California for a month, the band chronicled the LP's recording and progression through a web series titled Miserable Youth, documenting that The Maine has made the best record they've ever written.
Opening with "Don't Come Down," we hear a bright guitar and front man John O'Callaghan sounding better than ever. Always a vocalist with a strong sense of melody, O'Callaghan sounds much more polished and confident then he has on previous efforts. The song, while a simple opener, starts the records more rock influenced path on Lovely… with the chorus beginning the anthem like sound the quintet takes on the record.
"Bad Behavior," the album's lead single is perhaps the bands hardest track ever, and while the group has never had a major hit, this one just make be it. With O'Callaghan's "yeah, yeah, yeah's" becoming lodged in your mind, this is one you'll be blaring long after the album ends. And even if the release doesn't become one of your favorites, "Bad Behavior" is the song that will stick out to anyone listening. Next is "Lovely" the first of several short tracks that thread the album together (the other two are "Little" and "Lonely".) Sounding experimental in nature, longtime fans will be reminded that while the group have written a hit making album, they still have no desire to be a part of the traditional music business.
"Taxi" is a softer tune which feels like it could be a good option for a sing along during a live show. With another great chorus, The Maine know how to get right to their fans, which speaks to the more personalized nature of not only how they write music, but how they do business. "I Only Wanna Talk to You" is a track where the band tries to hang on to their older, more darker sound and style. While it won't lose people, it feels like a bit of a letdown after the high energy feeling of the rest of the release.
Closing with "How Do You Feel?" fans will be left feeling deeply satisfied that the group took much needed time away to create an album that will be remembered. Even though they are armed with a punchier edge, The Maine were never meant to be the biggest band on the planet, though by continuing to be innovative with a fan base that cares deeply, The Maine will be just fine without the bells and whistles of the mainstream music industry.
Watch the music video for "Bad Behavior" below.