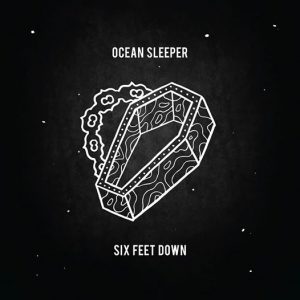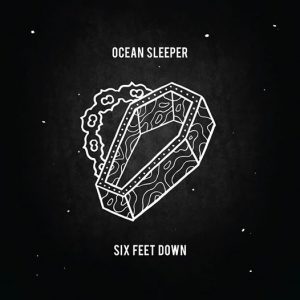 Six Feet Down, the latest release from Australian metalcore act Ocean Sleeper has the potential to make a big impact on the Australian metalcore scene. Gearing up to perform at the Unify Gathering in Australia today to celebrate the release, the bands aggressive music is alluring, while their magnetic songs will draw a sizeable crowd.
Opening with "Sleepless," Six Feet Down begins with a slow guitar riff that shows off Karl Spiessl's vocals well, setting the tone and feel for the rest of the EP. While it doesn't have the hard hitting and intense energy of the tracks that follow, it's the right introduction to warm fans up. Taking sonic influences from fellow metalcore band The Amity Affliction, "Breaking Free" is the releases second song and its soaring feel puts a different spin on metalcore, putting more of a pop gleam on "Sleepless", rather than the grinding edginess normally associated with the genre. Wanting to sound as forceful as possible, the large drum sound provided by drummer Jarrett Robson brings the track to life, giving it a heart pounding adrenaline rush that lights the song on fire.
"Sewn Shut" is the strongest track on Six Feet Down. Only four tunes in to the record, and it feels like the band is finally ready to exert as much of themselves as they can through their music. With double bass drums adding to the explosive feel of "Sewn," everyone has an important role to play in this track, with everything falling into place perfectly. With Ionie Heckenberg and Stan Liagourdis taking over the brutal guitar riffs, we can't get enough of "Sewn Shut."
Ending with the records title track, the band gives fans a song written at a nearly consistent breakneck speed, capturing the spirit of not only the group, but also metalcore, getting fans excited to hear what Ocean Sleeper come up with next as they have a bright future ahead of them, with plenty of new songs to be written and shared.
Check out the music video for "Six Feet Down" below.