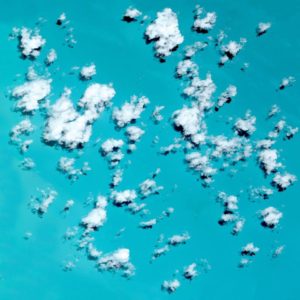 With Austin, Texas having a healthy music scene where bands release new music all the time, a brand new group called Feverbones – made of local musicians Abram Shook, Christopher Cox, and Matthew Shephard, have dropped an album perfect for the start of spring and the onset of summer. On their new album Dream Talk, the trio writes warm indie tunes that fit well not only in the local scene, but also in the national music scene as well. While many Austin bands tend to have more lukewarm songs, Feverbones includes skilled musicians that anyone outside of Austin will happily listen to.
Opening with the pop feel good track "It's Hard To Look Away," the track's tightness and beauty is something rarely found in the local scene, and while Austin musicians dream of taking their music to the local clubs, acts like Feverbones sound like they could be successful outside of Austin, whether its within the state lines of Texas and perhaps beyond.
Tunes like "Sight Inside," begins with a country influenced riff that feels like the group wants to explore the western genre, though with a chorus that is more suited for an indie group, it turns out this change in inspiration is just a tease, though it works out well for only being Dream Talk's second track. Sounding like this could be received well on stage during a live performance, as the band knows how to play well due to plenty of live shows under their belts, as each band member has played in various Austin groups throughout the years.
The jazz introduction on songs such as "No Pressure" bring another dimension to Feverbones, allowing their audience to peek into their varied influences, expanding their skillset and appreciation of different styles. Drummer and songwriter Shepard shines on this track, as his light and his direction drum fills proves that he is more then just a time keeper, he is truly the heart that keeps the band going all throughout Dream Talk.
The LP's tenth track "Sundust," is its last and final track, and its experimental vibe is a great way to end the record. Mostly instrumental, "Sundust" has a nice flow, while demonstrating the seasoned skill of each member of the band. While Feverbones released their self-titled debut EP in 2014, Feverbones is one of Austin's best bands and while they not be at the very top of the local radar, there is no reason you shouldn't be listening and helping them get there.
Listen to "No Pressure" below.
Featured photo by: Christina Fallara