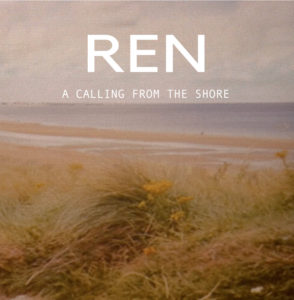 UK singer-songwriter Conor Owen, known also by his stage name Ren, has released his debut EP A Calling from The Shore, consisting of five beautifully arranged tracks while also including a nod to England's neighbor Ireland. Over the course of the past few years, he has been compared to acoustic heavyweights Foy Vance and Ciaran Lavery.
Starting off with "The Coast," the song establishes what we need know to about Ren's music immediately – he is an excellent guitarist who knows how to write great songs, while also being a very listenable artist that will win many new fans with his easygoing tracks.
"All That I Need" is the EP's third track, and its hypnotic vocals and warm guitar parts leaves us wanting to hear more, in addition to a full album from Ren for his next release. While drums don't have much of a role to play on the record, on this track the instruments inclusion works out well as it guides the song to perfection, with the strings adding an emotional touch that allows Ren's audience to drift away and focus on each individual instrument.
To close out A Calling from The Shore, Ren end his record with the stunning "Piece of Your Heart," a great song with hypnotizing vocals and dreamy guitars. With many great comparisons next to his name and a promising EP, we hope that Ren achieves his goals as a musician.
Listen to "The Coast" below.