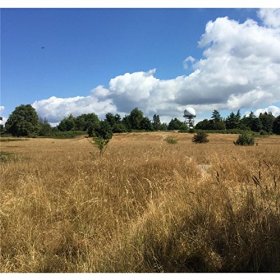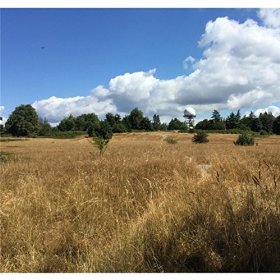 Throughout its diverse music scene, Austin, Texas has some great and eclectic groups with one of them being Ronjo V. At first glance when looking at their name, you may assume that this act is a solo project, but instead it is the brainchild of transplanted Austinites, Ryan Joseph and Keith Morgan who joined forces during their college years in Arkansas after discovering that they both shared a mutual love of playing music. Wanting to solidify their musical ambitions, they made the move to the Lone Star State and never looked back, while also opening the recording studio 5th Street Studios to not only focus on their own artistic dreams, but also the goals of local musicians. Their latest release titled Ronjoism, is the perfect introduction to the bands mostly instrumental sound.
Opening Ronjoism with "Dying Wish," it is the only track to feature vocals, while also giving off a haunting and mysterious vibe. After listening to this strong opening song, we are thoroughly convinced that Ronjo V has much to offer their local music scene with Ronjoism, as well as being well received among the crowds outside of Austin and the rest of Texas, as their tunes are able to appeal to a wide range of music fans, since their style crosses the genre divide and pulls you in no matter what you enjoy listening to.
For music fans who are more partial towards the soft rock genre, Ronjo V's tunes will not disappoint. On tracks such as "Slo Motion", the pair show off their musical skills which come off as very impressive, as if they have taken years to perfect their craft. Splitting performance duties between two musicians is no easy task, but Ronjo V have managed to pull it off to create something that expresses the band well, along with writing songs that work and that will appeal to a wide range of listeners, as their sound does not market itself towards one particular group.
Finally, "Un-Friend" takes on much the same path as "Slo Motion" though we are introduced to an acoustic track that takes us away and gives the listeners the ability to take in the songs sound. Creating music for escapism is what Ronjo V do best and we can't wait to see what the group does next.
Take a listen to "Slo Motion" below.
*This review has been edited to reflect the appropriate track listing on Spotify