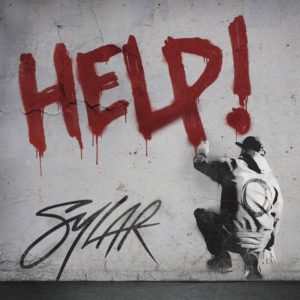 New York metal band Sylar has just released their new album Help!, a 12-song LP that introduces their sound to new fans, while churning out emotional tracks that illustrates a new side of metal music. Recently signing with Hopeless Records, the metalcore act now has a chance to introduce their music to a much wider audience, and after listening to Help! it sounds like the record will make Syler explode due to their brutal sound and masterful musicianship.
Opening with the records title track, Syler comes across as a band that is carrying a lot of weight on its shoulders while unleashing their emotions through their fervent writing. "Me, Myself, & I" is the records fourth song that fully introduces Syler's metal influences, sounding similar to recently released material by The Word Alive, as vocalist Jayden Panesso includes clean vocals that gives the song a balanced feel.
"Dark Daze" is a meteoric track that captures the musical abilities that Sylar has. While the group sounds similar to Australian band Hands Like Houses on this track, "Dark Days" demonstrates that they are a group that is firmly rooted in their genre's sound and style, as they have taken the time to perfect metalcores overall tone and feel.
"Maintain Closure," the final cut on Help! is a brooding anthem that wraps up Syler's sound well. While there are no creative risks taken on Help! Sylar has forged a clear path with their music and the genre they want to play. Hopeless Records is lucky to have Sylar on their roster, as their time as a band is just beginning, with plenty of room to grow as they continue to release new music.
Listen to the track "Dark Daze" below.